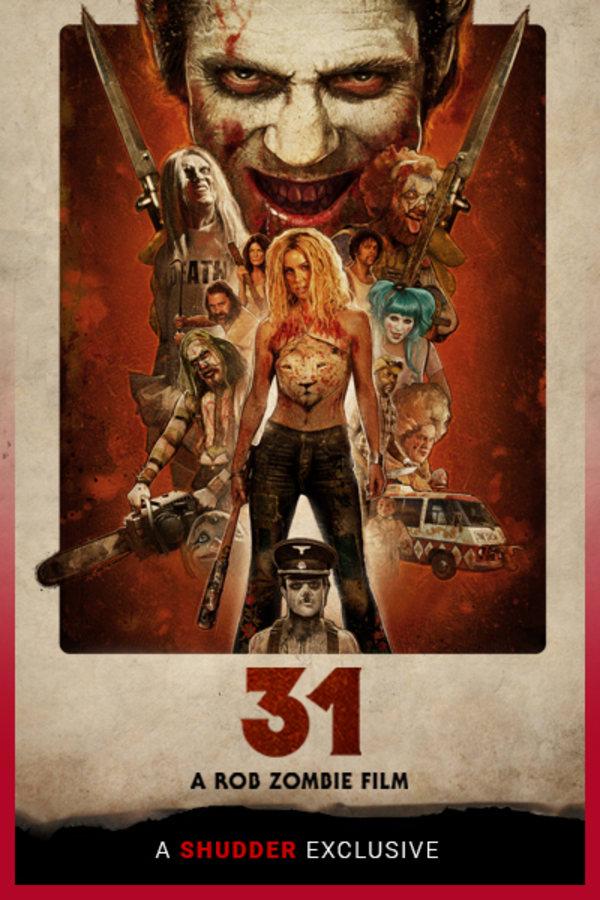 31
Directed by Rob Zombie
Driving through the Southwest on Halloween night, Charly (Sheri Moon Zombie) and her carny crew are attacked and brought to a factory where evil aristocrat Malcolm McDowell announces they'll be hunted by a series of killer clowns, including the unstoppable Doom-Head (brilliant bad guy Richard Brake, aka the Night King on "Game of Thrones"). The deathmatch set-up has been a horror-fantasy staple from 1932's THE MOST DANGEROUS GAME to THE HUNGER GAMES, but in Rob Zombie's blood-soaked hands, the subgenre naturally receives its most unrelentingly gruesome interpretation. A SHUDDER EXCLUSIVE. Contains strong language, sexual scenes, violence and gore.
A tough band of carnies are forced to play a gruesome game of kill-or-be-killed on Halloween night.
Cast: Sheri Moon Zombie, Meg Foster, Lew Temple, Malcolm McDowell, Richard Brake
Member Reviews
A disappointment. After some really good movies from zombie this one just feels so uninspired - like he ran out of ideas and just slapped together a script? People were good but they had nothing to work with. The killers were so lame -like a bad running man.
Yes it was low budget..kinda cheesey...BUT I LOVE THAT.
Once again, Rob Zombie can't write a likeable character.