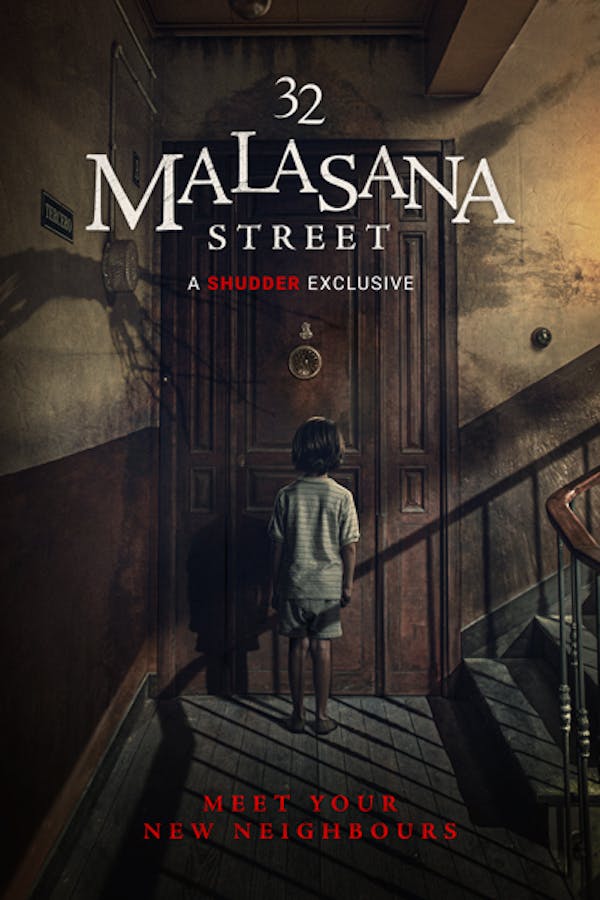 32 Malasana Street
Directed by Albert Pinto
In the late 1970s, the Olmedo family leaves their village behind for city life, and buy an old apartment at 32 Manuela Malasaña Street in Madrid. But there is something that the Olmedo family don't know about their new home: they aren't alone...SHUDDER EXCLUSIVE.
In this hit haunter from Spain, a rural family moves to an apartment in Madrid where something horrifying awaits.
Cast: Begoña Vargas, Iván Marcos, Bea Segura
Member Reviews
Great cinematography but predictably formulaic. No regrets though. Worth it for the language, the era, & the visuals.
scary as hell, especially the whole first hour is absolutely incredible, must see
Solid cinematography and acting especially from Begoña Vargas. As other reviews have pointed out, it's not very original but pretty much every scene is shot and acted well. Don't want to spoil too much to justify the lower rating, but the apparition's motive is lame from a horror standpoint and Vargas' character's reaction to it after all it's put her and her family through feels forced. Still, the actual horror is solid even if tried and true.
This is such a great haunted house/ghost story. Unlike some people i think the ending was fine the people that complain are probibly just transphobic.