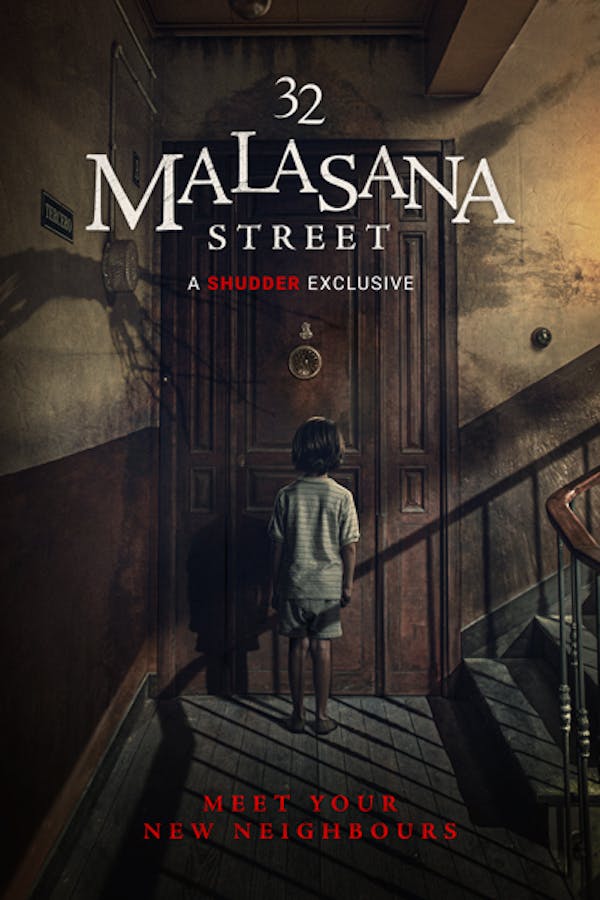 32 Malasana Street
Directed by Albert Pinto
In the late 1970s, the Olmedo family leaves their village behind for city life, and buy an old apartment at 32 Manuela Malasaña Street in Madrid. But there is something that the Olmedo family don't know about their new home: they aren't alone...SHUDDER EXCLUSIVE.
In this hit haunter from Spain, a rural family moves to an apartment in Madrid where something horrifying awaits.
Cast: Begoña Vargas, Iván Marcos, Bea Segura
Member Reviews
pretty coo movie night, it was an alright movie.
Bone chilling to arthritic paralyzing levels of terror. Excellent acting, sets and outstanding music.
This movie wasn't too bad. I did find it scary. However, there were a lot of problems I had with it. It uses false jump scares way too much, particularly in the beginning. They feel pretty cheap. It also feels slow at many points- even tense ones- due to characters just standing there waiting for something to happen or waiting for someone to tell them something. That said, it does pick up in the second half and the backstory was a bit more interesting than I had expected. The characters weren't my favorites but the actors did well. Not my cup of tea but I can easily picture others liking it. 3 Skulls from me.