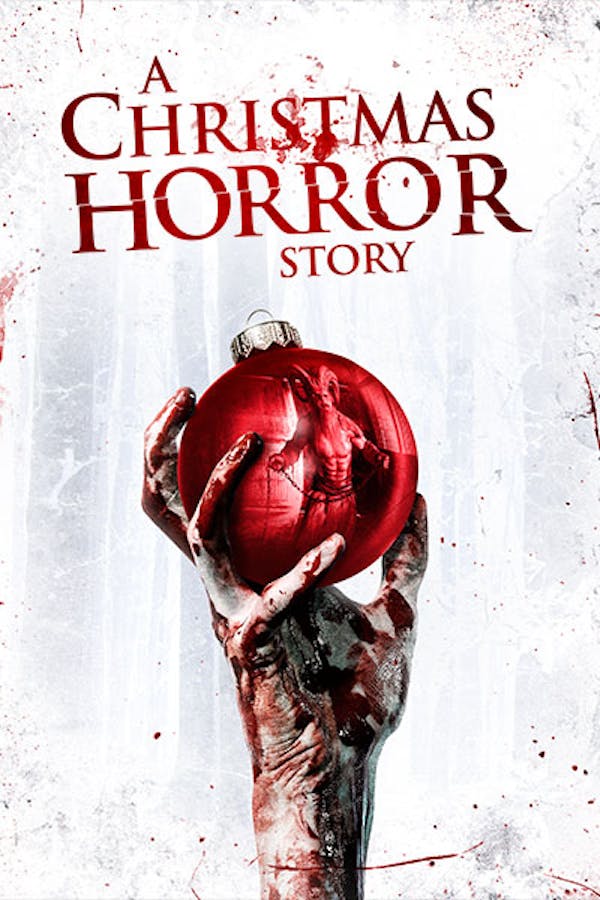 A Christmas Horror Story
Directed by Grant Harvey, Steven Hoban, Brett Sullivan
It's the season of joy, peace, and goodwill. unless you live in Bailey Downs. Last Christmas Eve, two teens came to a grisly end in a school basement. Now, one year later, a new set of horrors has come to town. As three friends explore the site of the massacre, a malevolent spirit is determined to keep them there forever. And when a local family seeks reconciliation with an estranged aunt for the wrong reasons, they suddenly find themselves running in terror from Krampus, the demonic anti-Santa Claus. Not even St. Nick is immune to the terror as he fights back against a horde of zombie elves. This is destined to be a holiday no one will ever forget...
Not even Santa Claus is safe from the evil that descends on Bailey Downs, a small town that is suddenly plagued with malevolent spirits, zombie elves and Krampus - the anti-Santa Claus.
Cast: George Buza, William Shatner
Member Reviews
Everyone I have talked to - in real life or online - has raved on and on about this flick. Especially the ending. Without giving too much away, I'll just say that, if you're in the mood for a movie about Santa and his elves going to war with Krampus, etc, than you'll probably be SUPER thrown off by the ending. I was, and not in a good way. I WANTED to get lost in a silly Santa vs Krampus flick, and what I got was a punch to the gut. People scoff, but trigger warnings exist for a reason, and I sincerely wish I had been given one for this. I was left feeling sick. Might be a personal trigger for me, but I just had to say something since all I've seen is praise. To me it was an irresponsible choice on the part of the filmmakers. Don't watch if one of your triggers is *SPOILERS* public shootings.
They roll 4 stories into one movie, switching from story to story throughout the movie. To be honest it wasn't terrible, it was just incredibly confusing throughout. The ending has a nice little twist I think most will enjoy. All in all most people liked this so I would say give it a shot. For me 3 Skulls is fair.
Stories all from the same cursed town although at times it seems a bit corny the build up and suspense for the plot twist at the end makes it all worth the watch just to sigh and realise what the hell had been happening in atleast one of the stories pretty fantastic
Pretty good. It was about 4 different stories in 1. Worth a watch.