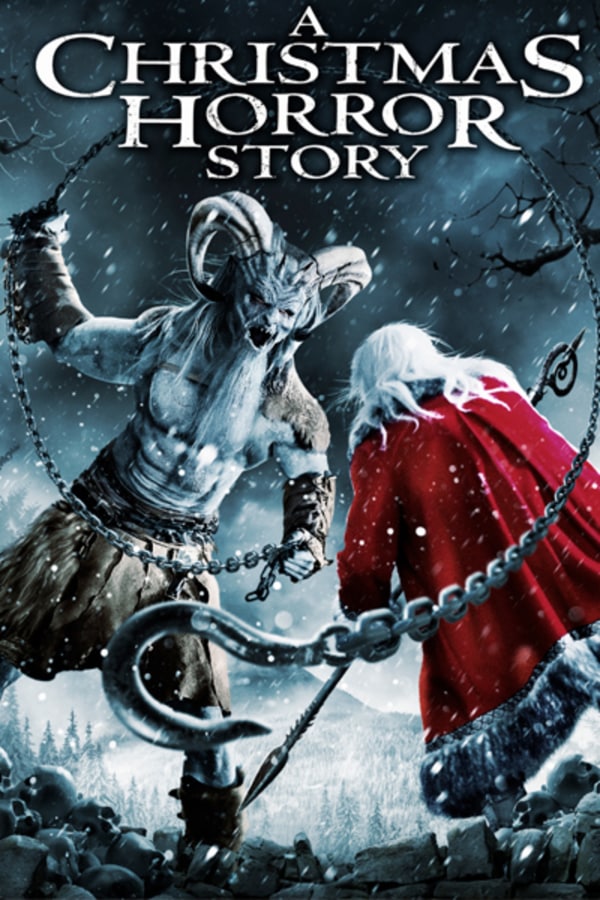 A Christmas Horror Story
Directed by Grant Harvey, Steven Hoban, Brett Sullivan
It's the season of joy, peace, and goodwill. unless you live in Bailey Downs. Last Christmas Eve, two teens came to a grisly end in a school basement. Now, one year later, a new set of horrors has come to town. As three friends explore the site of the massacre, a malevolent spirit is determined to keep them there forever. And when a local family seeks reconciliation with an estranged aunt for the wrong reasons, they suddenly find themselves running in terror from Krampus, the demonic anti-Santa Claus. Not even St. Nick is immune to the terror as he fights back against a horde of zombie elves. This is destined to be a holiday no one will ever forget...
Not even Santa Claus is safe from the evil that descends on Bailey Downs, a small town that is suddenly plagued with malevolent spirits, zombie elves and Krampus - the anti-Santa Claus.
Cast: George Buza, William Shatner
Member Reviews
A great mixture of Christmas horror. I am the kind who loves dark humor so this was great. Loved the Santa vrs Zombie Elves thing. Made Santa look like a badass. The Krampus story was ok, and the changling was very interesting to see added to the mix. Would recamind.
A fantastic anthology of horror tales and it's Christmas themed! A seamless blend sharing a central theme, this movie is a must-see for horror fans, especially if you need some horror outside of Halloween.
Better then expected. It weaves three distinct tales together and does a reasonable job balancing the story telling. Good watch.
If you're a fan horror anthologies- and in the mood for an over-the-top, campy, holiday-themed romp - this one's for you.
FANTASTIC. make sure you watch right to the end