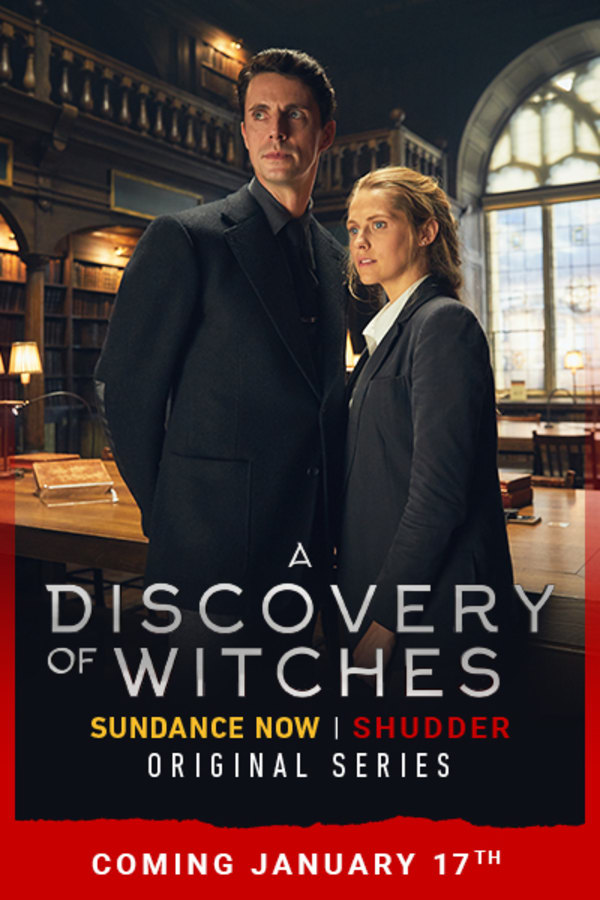 A Discovery of Witches – Coming in 2019
The magical world created by author Deborah Harkness comes to life on Shudder. While studying at Oxford, Diana Bishop (Teresa Palmer, "Hacksaw Bridge"), an untrained witch and historian, discovers the tome desired by all three magical species: witches, vampires, and daemons. She knows she must solve its mysteries and is offered help to do so from a vampire named Matthew Clairmont (Matthew Goode, ("The Crown," "Downton Abbey"). Diana must decide if a witch can truly trust a vampire.
Coming soon. A DISCOVERY OF WITCHES, based on the bestselling novel by Deborah Harkness, will bring you into the world of witches, vampires, daemons, and humans.
Cast: Edward Bluemel, Gregg Chillin, Matthew Goode
Member Reviews
I can't wait. I think Teresa Palmer is awesome . A good actress.
for everyone saying it's not like twilight or a chick show ... but what if you like those kinds of shows 😢😢😂
Had to write another review JUST FOR THE TRAILER. Whomever edited this trailer really needs to just be fired! This trailer LOOKS like it IS a "Twilight'ish" kinda "chick" series. Couldn't be further from the truth. I'm on episode 3, and there's been NO 50 shades of Gray-like themes or episodes. It's pretty good! DONT LET THE TRAILER DISCOURAGE YOU!!!
I've been watching this series online, and it keeps getting these stupid pop up ads that interrupt the show and mess everything up. I logged onto shudder to see if it's on here and IT IS!!! Can't wait for Jan. Gonna stop watching the first season and just wait to see it without the damn pop ups! The show itself is NOTHING like twilight, or a "girl show". Reminds me more of "The Originals" with the vampire/witch/demon vibe. Good show.
I've been watching the series online and it's great, I look forward to Friday's just to see it !!