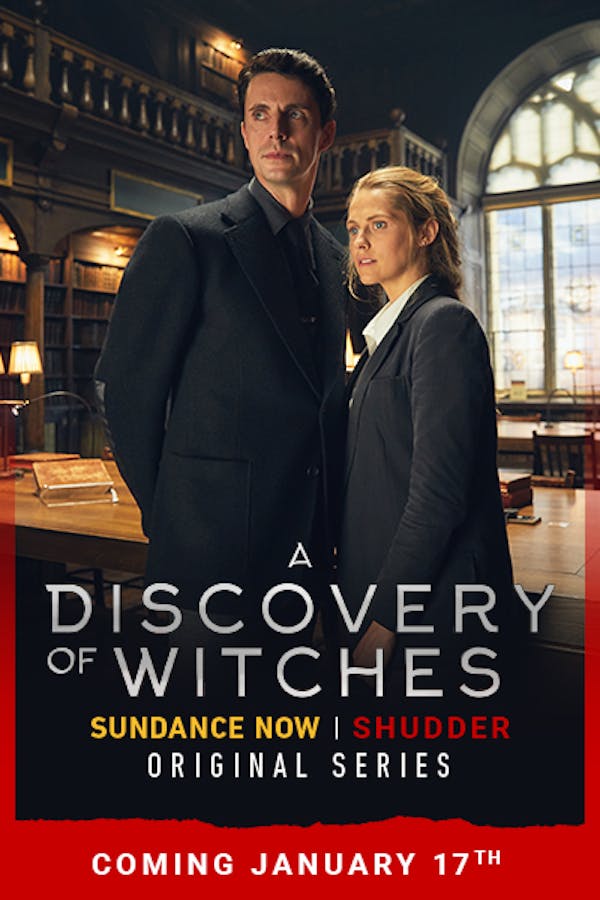 A Discovery of Witches – Coming Thursday
Directed by
The magical world created by author Deborah Harkness comes to life on Shudder. While studying at Oxford, Diana Bishop (Teresa Palmer, "Hacksaw Ridge"), an untrained witch and historian, discovers the tome desired by all three magical species: witches, vampires, and daemons. She knows she must solve its mysteries and is offered help to do so from a vampire named Matthew Clairmont (Matthew Goode, ("The Crown," "Downton Abbey"). Diana must decide if a witch can truly trust a vampire.
Coming soon. A DISCOVERY OF WITCHES, based on the bestselling novel by Deborah Harkness, will bring you into the world of witches, vampires, daemons, and humans.
Cast: Edward Bluemel, Gregg Chillin, Matthew Goode
Member Reviews
What time? Ive been waiting also!!!!!!!
I don't understand what's taking so long
When is it coming out I have been waiting all day for this
When is it coming out we're not the 17th anymore
4:49 PM Thursday, January 17, 2019 (GMT) Time in England, UK still waiting in Texas!