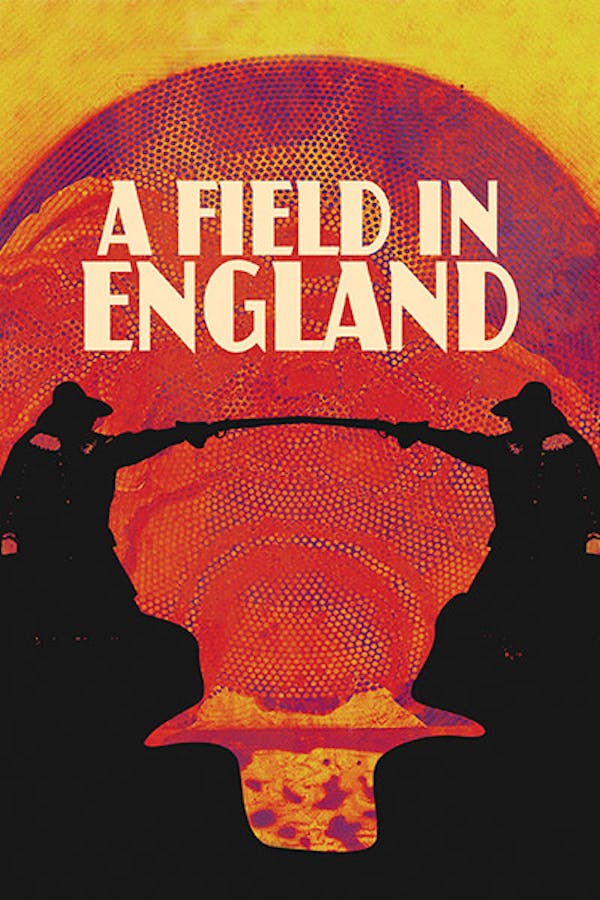 A Field in England
Directed by Ben Wheatley
England: 1648 AD. A small group of deserters flee from a raging battle through an overgrown field. They are captured by two men: O'Neil and Cutler. O'Neil (Michael Smiley), an alchemist, forces the group to aid him in his search to find a hidden treasure that he believes is buried in the field. Crossing a vast mushroom circle, which provides their first meal, the group quickly descend into a chaos of arguments, fighting and paranoia, and they slowly become victim to the terrifying energies trapped inside the field. A FIELD IN ENGLAND is a psychedelic trip into magic and madness from Ben Wheatley – award-winning director of KILL LIST and SIGHTSEERS.
A group of English Civil War soldiers are captured by an alchemist and fall victim to violent and nightmarish forces.
Cast: Julian Barratt, Peter Ferdinando, Richard Glover, Reece Shearsmith, Michael Smiley
Member Reviews
Its very funny, trippy, and generally interesting
A really excellent piece of filmmaking I've heard is meant to be an allegory for a civil war that was going on at the time during which the film is set. Someone more learned in history than i am should confirm.
i liked it. Found it entertaining. its not a stupid movie for sure. The dialog is pretty good and its darkly funny even hilarious at points, for me anyway.