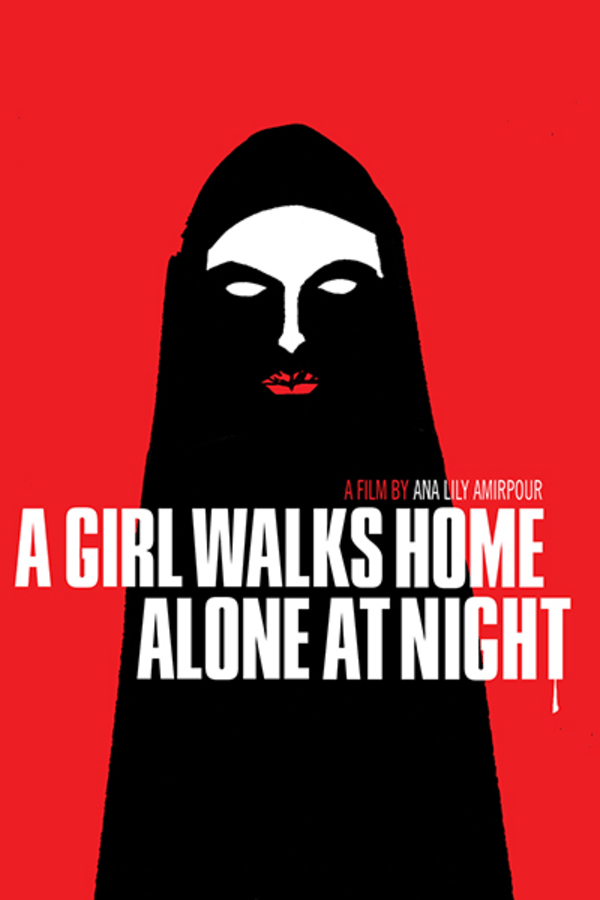 A Girl Walks Home Alone At Night
Directed by Ana Lily Amirpour
The first Iranian Vampire Western, Ana Lily Amirpour's debut feature basks in the sheer pleasure of pulp. A joyful mash-up of genre, archetype and iconography, its prolific influences span spaghetti westerns, graphic novels, horror films, and the Iranian New Wave. Amped by a mix of Iranian rock, techno and Morricone-inspired riffs, its airy, anamorphic, black-and-white aesthetic and artfully drawn-out scenes combine the simmering tension of Sergio Leone with the surrealism of David Lynch.
Strange things are afoot in Bad City, where a lonely vampire is stalking the towns' most unsavory inhabitants.
Cast: Sheila Vand, Arash Marandi, Mozhan Marno, Marshall Manesh, Dominic Rains
Member Reviews
Stylistically it's pretty cool to see the Black and White element. It is arthouse but it felt like it could've been more.
Gorgeous and entrancing. A wonderful update of the vampire as a tragic romantic. This one just skateboards and knows the value of a sad Lionel Ritchie tune.
An art house vampire movie. Solid acting, photography, and directing. As some have already said- it's a grown-up version of Let the Right One In. Not sure if I'd sit through it again....but just know going-in what it is. I'd suggest watching it on Joe Bob's Last Drive In.
This movie is so boring that even Joe Bob Briggs was running out of things to say about it halfway through. This is pretentious, hipster junk. None of the people involved are even Iranian. They just set it there and had the characters speak Farsi so people would this the movie was more exotic and sophisticated than it really is.