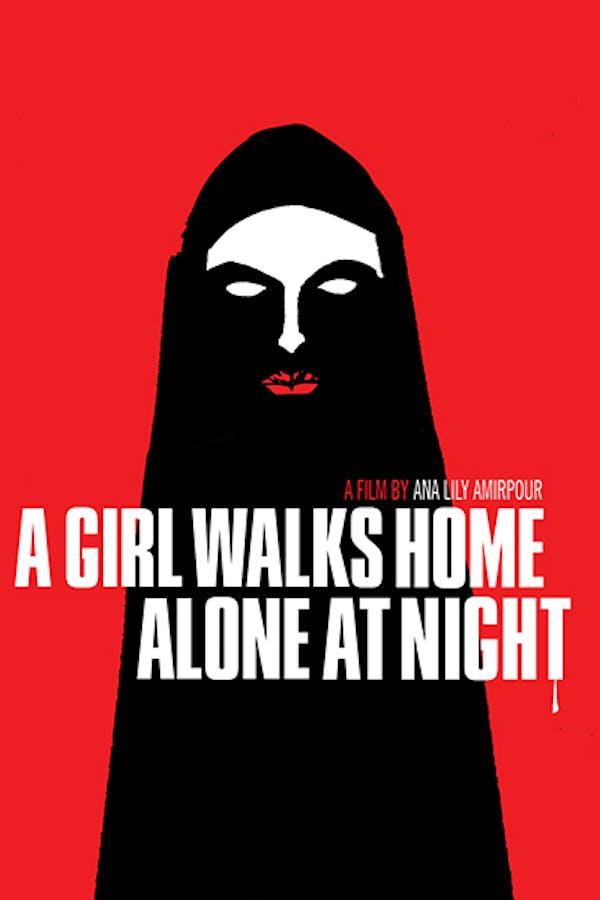 A Girl Walks Home Alone At Night
Directed by Ana Lily Amirpour
The first Iranian Vampire Western, Ana Lily Amirpour's debut feature basks in the sheer pleasure of pulp. A joyful mash-up of genre, archetype and iconography, its prolific influences span spaghetti westerns, graphic novels, horror films, and the Iranian New Wave. Amped by a mix of Iranian rock, techno and Morricone-inspired riffs, its airy, anamorphic, black-and-white aesthetic and artfully drawn-out scenes combine the simmering tension of Sergio Leone with the surrealism of David Lynch.
Strange things are afoot in Bad City, where a lonely vampire is stalking the towns' most unsavory inhabitants.
Cast: Sheila Vand, Arash Marandi, Mozhan Marno, Marshall Manesh, Dominic Rains
Member Reviews
Slow and cerebral, a satisfying watch. It was not exciting, it was also not supposed to be. I llike this a lot, but I think everybody would not share my opinion of this film. If you are looking for excitment, this is not the film for you. To me, it was like smoking a fine cigar dipped brandy.
An awesome flick in the way of wooing a vampire, but it needs to be more exciting. There is the Twilight saga but this movie could've been more cerebral. They need to show more Iranian flicks that show the evil dance they do in some of the restaurants. It will definitely make you understand darkness of this movie and the world itself.
Shudder A-Z Probably one of the most original vampire films I've seen and it's just a lot of fun. It dives deep into horror, while simultaneously being a really great romantic noir movie. I love the cat.
Just watched this for a 2nd time with a friend. He said he hates black and white artsy movies, but ended up really enjoying it because of the unique setting, interesting characters, and engaging story. This is definitely one of my favorites on Shudder and I consider it a must watch.
Love this film. I could watch it many many times. Super stylish and kind of hot. Great example that story telling doesn't need tons of written dialogue to be compelling or understood. So much can be said in the visuals and characters. I did not find it slow at all. It's its own thing and it's perfect. Love me some Sheila Vand and that cat!