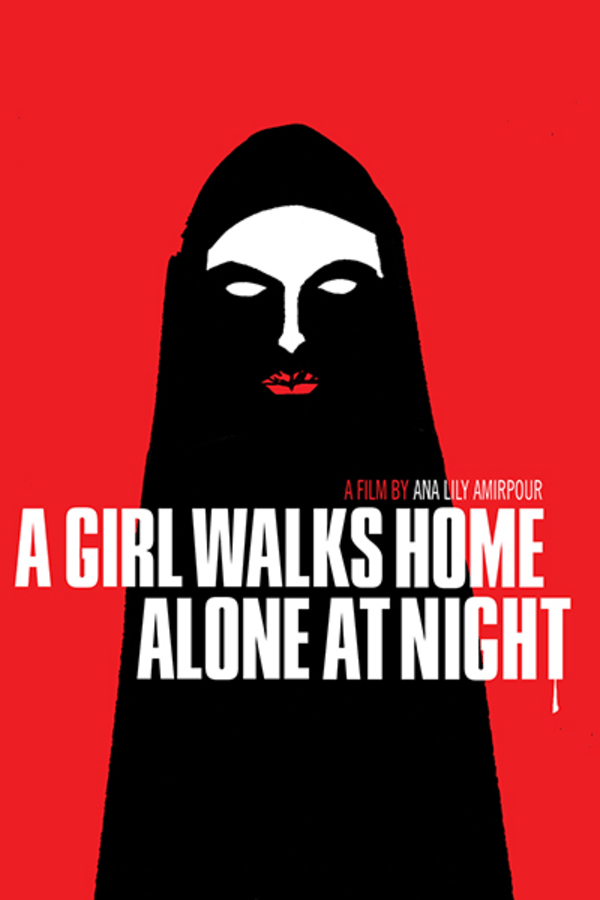 A Girl Walks Home Alone At Night
Directed by Ana Lily Amirpour
The first Iranian Vampire Western, Ana Lily Amirpour's debut feature basks in the sheer pleasure of pulp. A joyful mash-up of genre, archetype and iconography, its prolific influences span spaghetti westerns, graphic novels, horror films, and the Iranian New Wave. Amped by a mix of Iranian rock, techno and Morricone-inspired riffs, its airy, anamorphic, black-and-white aesthetic and artfully drawn-out scenes combine the simmering tension of Sergio Leone with the surrealism of David Lynch.
Strange things are afoot in Bad City, where a lonely vampire is stalking the towns' most unsavory inhabitants.
Cast: Sheila Vand, Arash Marandi, Mozhan Marno, Marshall Manesh, Dominic Rains
Member Reviews
This was one of those movies, I wasn't excited to see but once I finished it, I kicked myself for not seeing it sooner. Wonderfully shot with engaging characters and just enough eeriness to keep your eyes on it all all times. I don't know if they were going for the feeling of loneliness, but it shows and only adds to the overall interesting arc. Definitely worth watching.
Loved this movie and I have seen alloy of Vampire movies since Vampire movies are my favorite,the cat was beautiful with the most impressive eyes. I thought Arash absolutely gorgeous. Very sad,but beautifully made movie and very artfully did.
Well done, artistic, surprisingly beautiful, and still managed to be scary. Left me with the same kind of cold feeling that I got from Let The Right One In
this was everything i could have wanted and more! lovely visuals and music, not "too artsy" but just right. sweet story & a pet cat who doesn't die!
Let me just start off by saying that this movie is very weird, but it's an endearing weirdness that keeps your eyes glued to the screen.