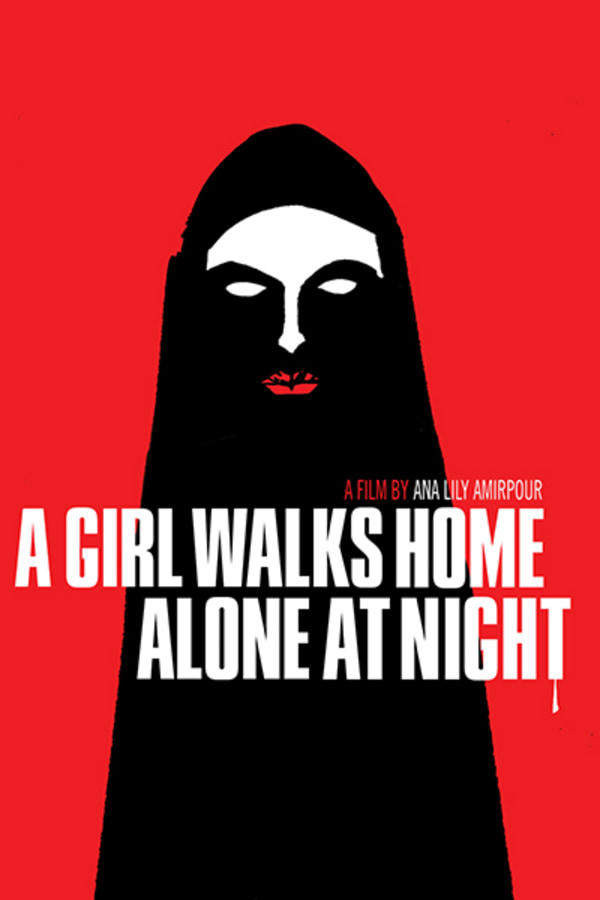 A Girl Walks Home Alone At Night
Directed by Ana Lily Amirpour
The first Iranian Vampire Western, Ana Lily Amirpour's debut feature basks in the sheer pleasure of pulp. A joyful mash-up of genre, archetype and iconography, its prolific influences span spaghetti westerns, graphic novels, horror films, and the Iranian New Wave. Amped by a mix of Iranian rock, techno and Morricone-inspired riffs, its airy, anamorphic, black-and-white aesthetic and artfully drawn-out scenes combine the simmering tension of Sergio Leone with the surrealism of David Lynch.
Strange things are afoot in Bad City, where a lonely vampire is stalking the towns' most unsavory inhabitants.
Cast: Sheila Vand, Arash Marandi, Mozhan Marno, Marshall Manesh, Dominic Rains
Member Reviews
I liked it, interesting contrasts in values and social norms. Music was cool, good mix of east and west.
A beautiful, haunting movie. Very cool in delivery.
What an awesome story!!! Great shots and the characters are well written. I don't know why it took me forever to see it.
Amazing. Amazing. Amazing!!!! Stunning black & white cinematography, lots of geometric frames that remind me of Ho Fan. Excellent storyline, I loved the symbolism & the themes around who's watching over you and making you a good person in society. Easily the best film I've seen out of one of the best filmmaking countries in the world.
While this has some great shots and a cool female vampire, I just could not give less of a shit about boring artsy garbage.