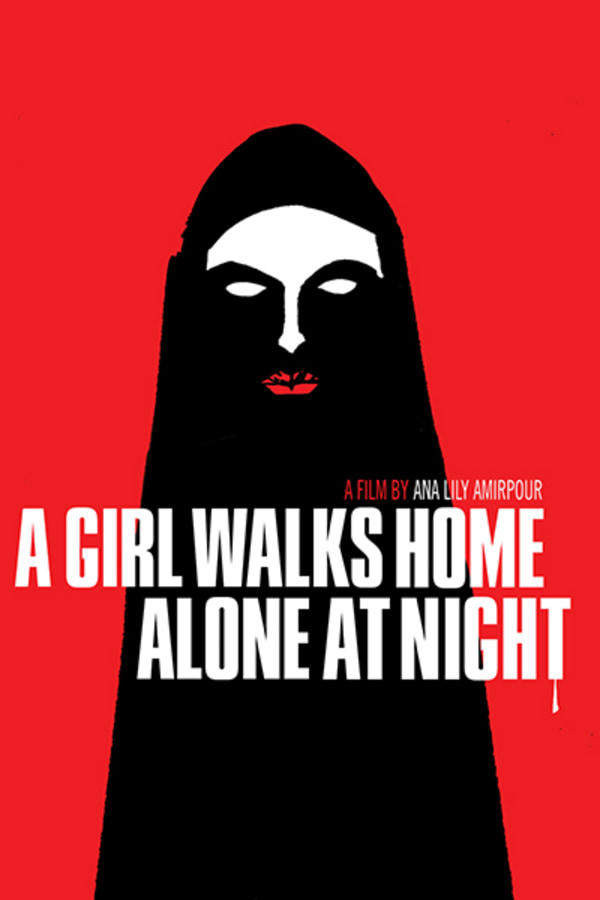 A Girl Walks Home Alone At Night
Directed by Ana Lily Amirpour
The first Iranian Vampire Western, Ana Lily Amirpour's debut feature basks in the sheer pleasure of pulp. A joyful mash-up of genre, archetype and iconography, its prolific influences span spaghetti westerns, graphic novels, horror films, and the Iranian New Wave. Amped by a mix of Iranian rock, techno and Morricone-inspired riffs, its airy, anamorphic, black-and-white aesthetic and artfully drawn-out scenes combine the simmering tension of Sergio Leone with the surrealism of David Lynch.
Strange things are afoot in Bad City, where a lonely vampire is stalking the towns' most unsavory inhabitants.
Cast: Sheila Vand, Arash Marandi, Mozhan Marno, Marshall Manesh, Dominic Rains
Member Reviews
Omg.. Always have had a thing for vampires..movies books whatever.. But good movies are so scarce to come by nowadays. Since "Let the right one In" I didn't really expect to see much of another good vampire movie for awhile, especially a foreign vampire movie that I can honestly say I actually LOVED. I am so happy to be wrong!! Great music (very 80's..soo my time) simple yet effective storyline.. not gimmicky or ridiculous, pretty f** scary vampire. Love the whole strong female role played bc it wasnt over the top and as for the who middle eastern culture thing, well, I think that explains the need for the strong femme fetale character. I digress, 5 skullz and def will be watching again!!
Awesome movie. Not perfect for sure, but really great nonetheless. Probably the most original vampire film I've seen since Let the Right One In.
wow 🤔🤔🤔 i all of a sudden had the urge to get high, make out and eat a steak rare lol jk i found this movie delightful a good chic flick