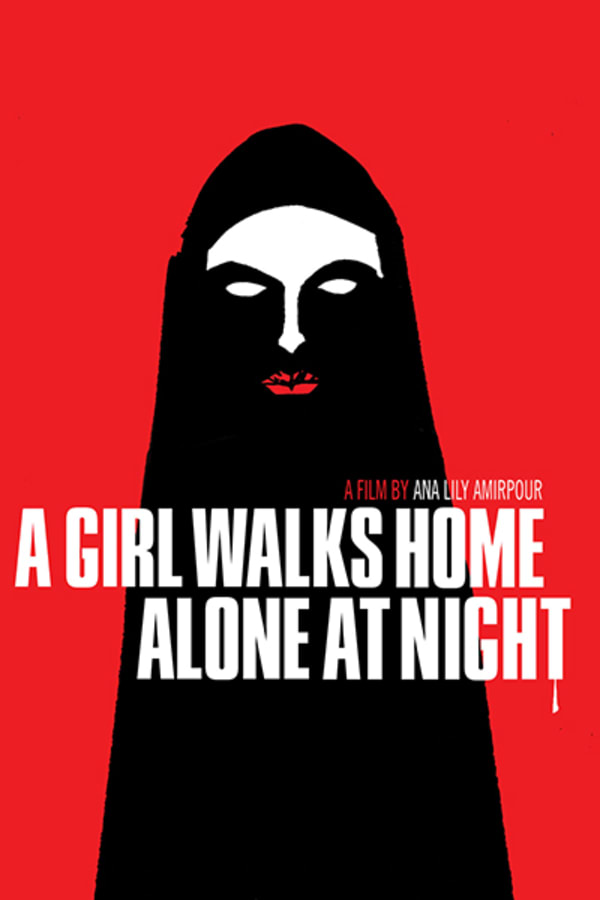 A Girl Walks Home Alone At Night
Directed by Ana Lily Amirpour
The first Iranian Vampire Western, Ana Lily Amirpour's debut feature basks in the sheer pleasure of pulp. A joyful mash-up of genre, archetype and iconography, its prolific influences span spaghetti westerns, graphic novels, horror films, and the Iranian New Wave. Amped by a mix of Iranian rock, techno and Morricone-inspired riffs, its airy, anamorphic, black-and-white aesthetic and artfully drawn-out scenes combine the simmering tension of Sergio Leone with the surrealism of David Lynch.
Strange things are afoot in Bad City, where a lonely vampire is stalking the towns' most unsavory inhabitants.
Cast: Sheila Vand, Arash Marandi, Mozhan Marno, Marshall Manesh, Dominic Rains
Member Reviews
Good film. Nice cinematography. Good acting. 6.5 out of 10. However, I don't really consider this a horror film at all really.
It was a slow-burn, but it was also dark and beautiful.
This movie is an absolute piece of art. The character development is slow, but precise; it develops true empathy for the strife of their individual dilemmas . I cannot say enough about how the musical scores actually became another tangible character. In short, this is much less a horror movie than it is a love story; The Princess Bride turned dark with better music
You know what they say about opinions, and I'll just leave it at that. Part LET THE RIGHT ONE IN, part THE HUNGER, this movie hit the spot for me, especially Lyle Vincent's sumptuous black-and-white photography. For the dark dreaminess of those images alone, I would love to own this.