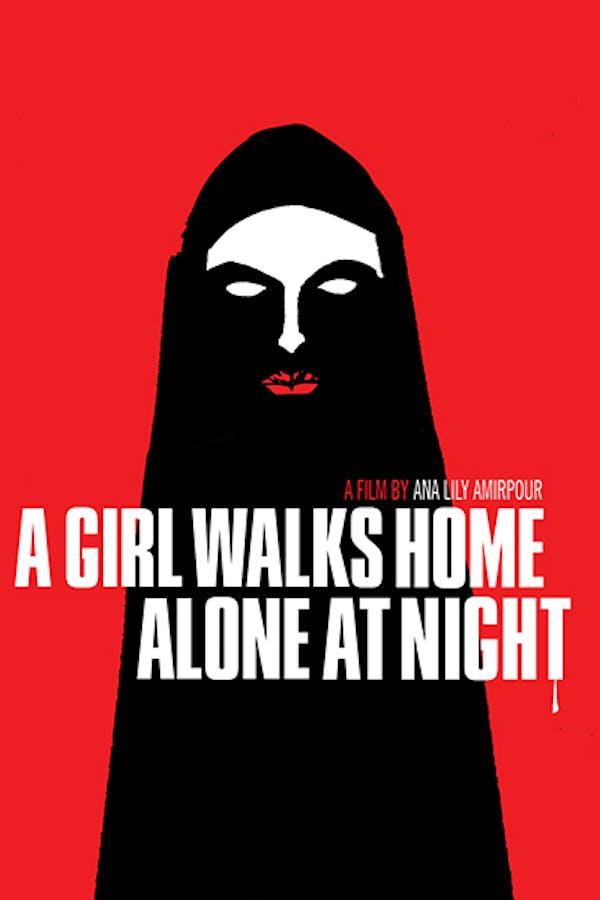 A Girl Walks Home Alone At Night
Directed by Ana Lily Amirpour
The first Iranian Vampire Western, Ana Lily Amirpour's debut feature basks in the sheer pleasure of pulp. A joyful mash-up of genre, archetype and iconography, its prolific influences span spaghetti westerns, graphic novels, horror films, and the Iranian New Wave. Amped by a mix of Iranian rock, techno and Morricone-inspired riffs, its airy, anamorphic, black-and-white aesthetic and artfully drawn-out scenes combine the simmering tension of Sergio Leone with the surrealism of David Lynch.
Strange things are afoot in Bad City, where a lonely vampire is stalking the towns' most unsavory inhabitants.
Cast: Sheila Vand, Arash Marandi, Mozhan Marno, Marshall Manesh, Dominic Rains
Member Reviews
I don't get the hype around this one. It's not bad, but also not great. It's like art you buy at Target to decorate the living room. It serves its purpose but not much else.
Good. Kept my interest up. The characters were all interesting, and the story compelling. Great cinematography.
Cinematography makes you feel the emotion of each scene. Moves along at a slow pace but that makes it more worth it when something happens. Definitely an artistic piece and I'm here for it.