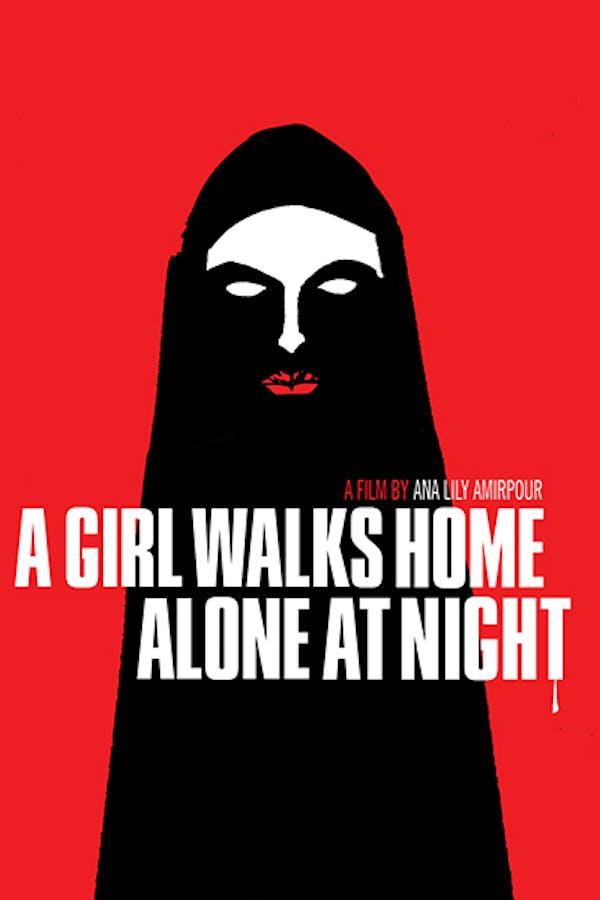 A Girl Walks Home Alone At Night
Directed by Ana Lily Amirpour
The first Iranian Vampire Western, Ana Lily Amirpour's debut feature basks in the sheer pleasure of pulp. A joyful mash-up of genre, archetype and iconography, its prolific influences span spaghetti westerns, graphic novels, horror films, and the Iranian New Wave. Amped by a mix of Iranian rock, techno and Morricone-inspired riffs, its airy, anamorphic, black-and-white aesthetic and artfully drawn-out scenes combine the simmering tension of Sergio Leone with the surrealism of David Lynch.
Strange things are afoot in Bad City, where a lonely vampire is stalking the towns' most unsavory inhabitants.
Cast: Sheila Vand, Arash Marandi, Mozhan Marno, Marshall Manesh, Dominic Rains
Member Reviews
A little miracle of a film, not least because of how they got that cat to behave so well. Real atmospheric, stylish, sensuous gem.
That felt like ARTWORK. Loved it
A bit to slow for me, but it does have some good atmosphere.
I LOVED this! Its a slow burn but the atmosphere was fantastic. The black and white film was a great choice as well.
Damn, what a scene stealer Masuka was. I can't wait to see more of their work. Best acting I've seen in a horror movie in a long time.