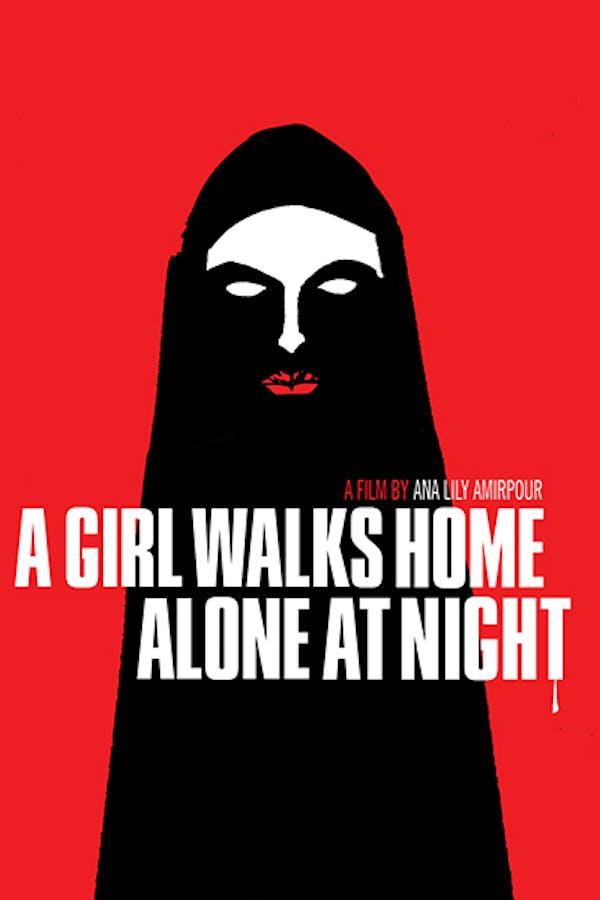 A Girl Walks Home Alone At Night
Directed by Ana Lily Amirpour
The first Iranian Vampire Western, Ana Lily Amirpour's debut feature basks in the sheer pleasure of pulp. A joyful mash-up of genre, archetype and iconography, its prolific influences span spaghetti westerns, graphic novels, horror films, and the Iranian New Wave. Amped by a mix of Iranian rock, techno and Morricone-inspired riffs, its airy, anamorphic, black-and-white aesthetic and artfully drawn-out scenes combine the simmering tension of Sergio Leone with the surrealism of David Lynch.
Strange things are afoot in Bad City, where a lonely vampire is stalking the towns' most unsavory inhabitants.
Cast: Sheila Vand, Arash Marandi, Mozhan Marno, Marshall Manesh, Dominic Rains
Member Reviews
Impeccably written, directed and filmed, this horror masterpiece is further proof that cinematic genius can sprout anywhere on the planet. By eschewing ferocity in favor of subtlety, the plot remains coherent throughout, while the leads deliver scintillating performances.
wow. stumbled on this with ShudderTV. i could not stop watching. what a great movie. loved the cat.
Great movie! Beautiful, dark, hunoristic and chilling. Fantastic!
best part of this film is the style and technique. but overall OK for it's entertainment value.
One of the best movies ever made. Absolutely perfect.