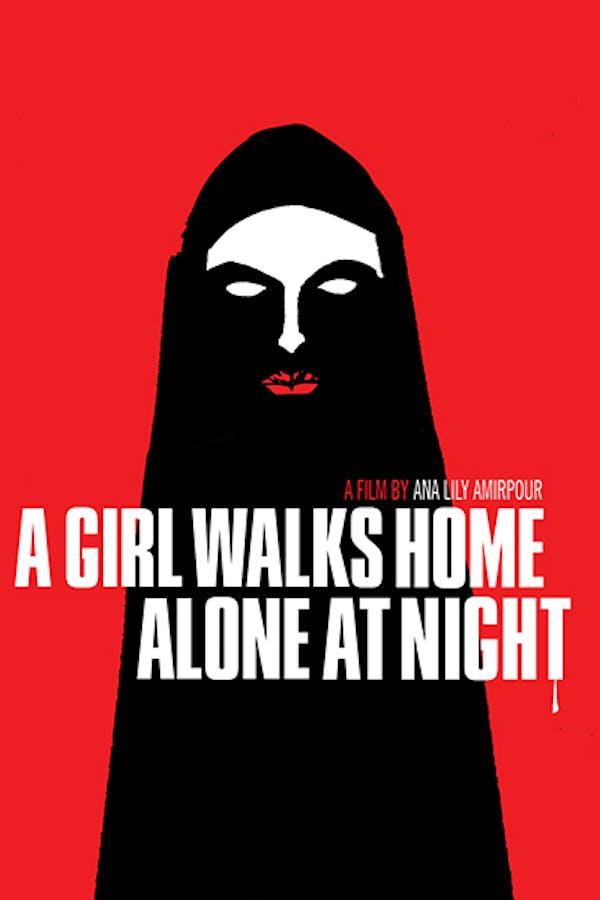 A Girl Walks Home Alone At Night
Directed by Ana Lily Amirpour
The first Iranian Vampire Western, Ana Lily Amirpour's debut feature basks in the sheer pleasure of pulp. A joyful mash-up of genre, archetype and iconography, its prolific influences span spaghetti westerns, graphic novels, horror films, and the Iranian New Wave. Amped by a mix of Iranian rock, techno and Morricone-inspired riffs, its airy, anamorphic, black-and-white aesthetic and artfully drawn-out scenes combine the simmering tension of Sergio Leone with the surrealism of David Lynch.
Strange things are afoot in Bad City, where a lonely vampire is stalking the towns' most unsavory inhabitants.
Cast: Sheila Vand, Arash Marandi, Mozhan Marno, Marshall Manesh, Dominic Rains
Member Reviews
Incredible. Love movies that leave you with questions. If you like David Lynch you'll love this movie.
Pretty good movie. Kind of slow, but it has this sweet spaghetti western-like soundtrack, and the black and white asthetic is nice, too. Highly recommend at least watching it once. Not your typical vampire movie. 5 skulls
A vampire in a hijab who rides a skateboard and kills trash dudes! What more could you want? This is a really interesting twist on vampire movies. It can be a little slow at times, but the tension and the visuals make this a great watch. It's not super spooky, so if you want to get someone into horror, this could be a good start.
All about the vibes. A pleasure to watch, but unlikely to spook anyone. A cool take on a modern vampire.