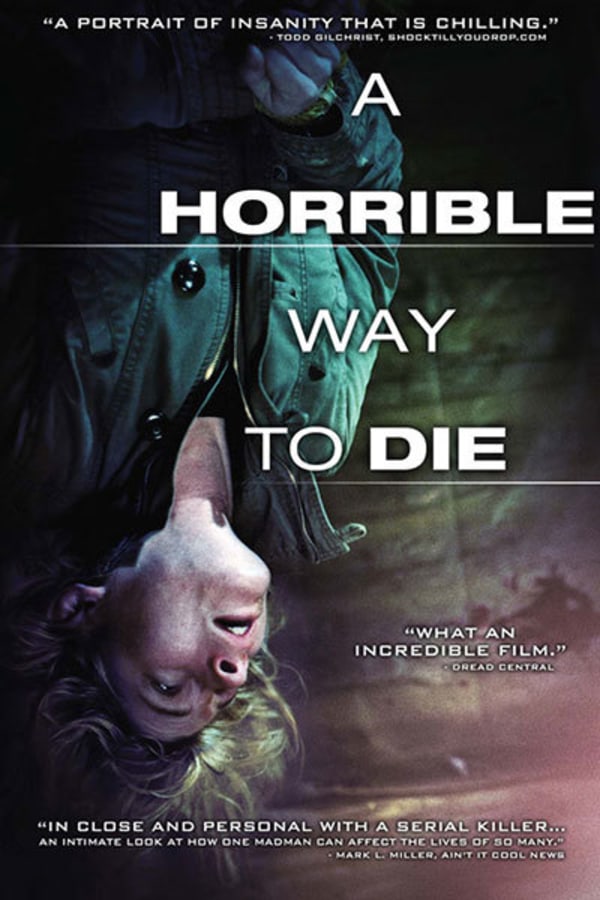 A Horrible Way to Die
Directed by Adam Wingard
An escaped serial killer goes hunting for the ex-girlfriend who put him away in this controversial chiller from indie horror favorite, Adam Wingard (YOU'RE NEXT, V/H/S, THE GUEST). Notorious murderer Garrick Turrell (AJ Bowen, THE HOUSE OF THE DEVIL) will stop at nothing to find Sarah (Amy Seimetz, THE SACRAMENT), who's putting her life back together in a new town. The New York Times called it a "a restrained, ripely atmospheric thriller", adding, "viewed as commentary on our willingness to tune out evil for the sake of emotional connection, it's devastating."
An escaped serial killer starts hunting for the ex-girlfriend who put him away.
Cast: Aj Bowen, Joe Swanberg, Amy Seimetz
Member Reviews
Very slow, which was disappointing after a promising beginning. I got bored with it and quit watching about 2/3 of the way through. I didn't connect with any of the characters and found myself not really caring what happened to any of them.
I am a big fan of this movie. A very strong emotional underbelly of the characters makes the film feel very personal.
The story itself was okay, but the camera work was trash. It gave me motion sickness.
This is a story of people stuck in a reality that is painful to them - one of whom happens to be a serial killer. The chills and unease come from witnessing them negotiating a life that is a constant struggle to exist in. I found this to be dark and sad, completely engrossing and unpredictable.
Very enjoyable movie. The camera work kinda threw me a bit but it was artful and worked well with the music and sound FX. Great ending that surprised me. Well worth the watch.