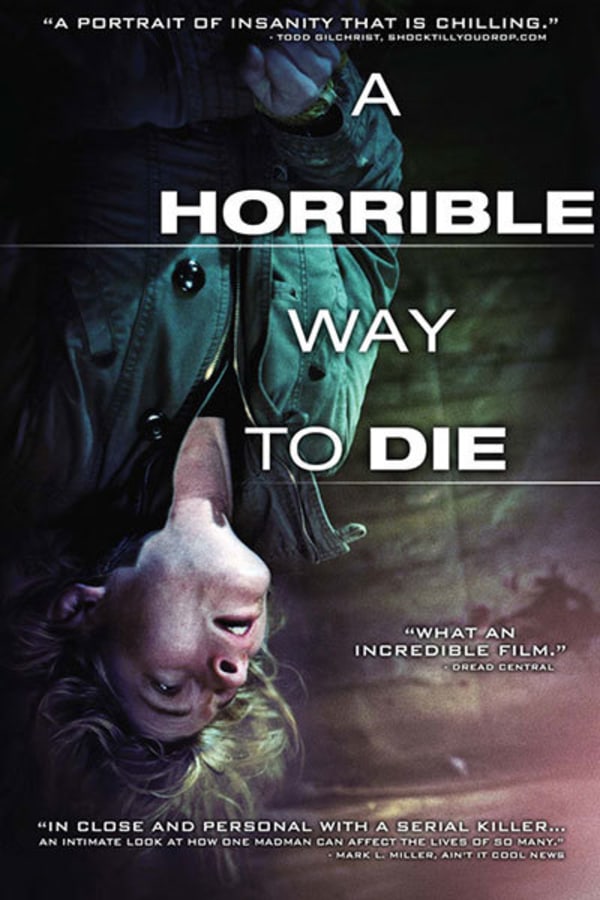 A Horrible Way to Die
Directed by Adam Wingard
An escaped serial killer goes hunting for the ex-girlfriend who put him away in this controversial chiller from indie horror favorite, Adam Wingard (YOU'RE NEXT, V/H/S, THE GUEST). Notorious murderer Garrick Turrell (AJ Bowen, THE HOUSE OF THE DEVIL) will stop at nothing to find Sarah (Amy Seimetz, THE SACRAMENT), who's putting her life back together in a new town. The New York Times called it a "a restrained, ripely atmospheric thriller", adding, "viewed as commentary on our willingness to tune out evil for the sake of emotional connection, it's devastating."
An escaped serial killer starts hunting for the ex-girlfriend who put him away.
Cast: Aj Bowen, Joe Swanberg, Amy Seimetz
Member Reviews
Even the moments of joy and humanity are tinged with darkness. It's not a gore fest; it's right and psychologically challenging. Highly recommend.
Very slow, which was disappointing after a promising beginning. I got bored with it and quit watching about 2/3 of the way through. I didn't connect with any of the characters and found myself not really caring what happened to any of them.
I am a big fan of this movie. A very strong emotional underbelly of the characters makes the film feel very personal.