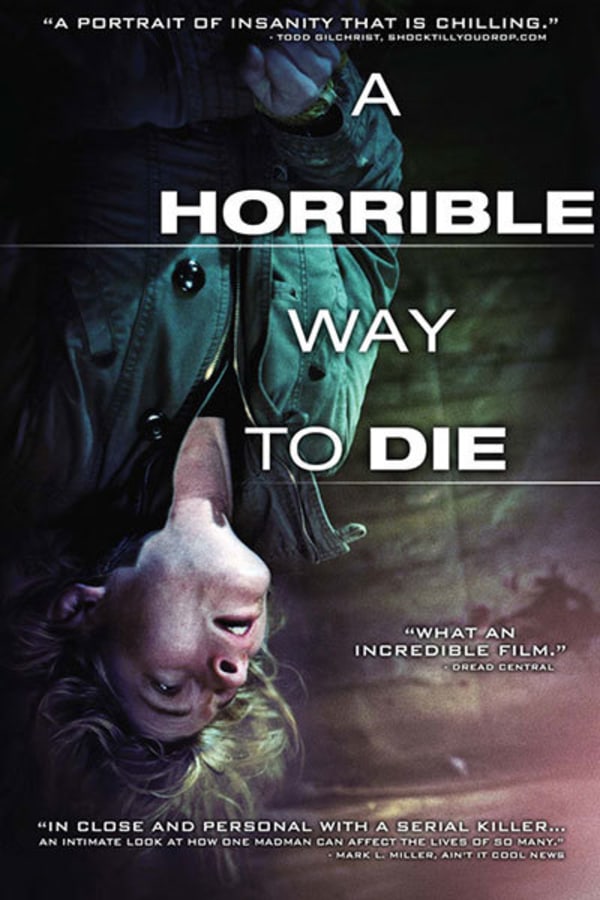 A Horrible Way to Die
Directed by Adam Wingard
An escaped serial killer goes hunting for the ex-girlfriend who put him away in this controversial chiller from indie horror favorite, Adam Wingard (YOU'RE NEXT, V/H/S, THE GUEST). Notorious murderer Garrick Turrell (AJ Bowen, THE HOUSE OF THE DEVIL) will stop at nothing to find Sarah (Amy Seimetz, THE SACRAMENT), who's putting her life back together in a new town. The New York Times called it a "a restrained, ripely atmospheric thriller", adding, "viewed as commentary on our willingness to tune out evil for the sake of emotional connection, it's devastating."
An escaped serial killer starts hunting for the ex-girlfriend who put him away.
Cast: Aj Bowen, Joe Swanberg, Amy Seimetz
Member Reviews
Bleak atmospheric serial killer thriller with haunting performances pacing the dread throughout.
Horrible. What, was the camera guy hanging on a bungee cord or something? Lighting was horrible. I don't want to guess at what's happening in the dark. I want to see what's happening. That's why it's called "watching" a movie. Ridiculous.
The camera movement really isn't good, and background sound needs to be quietened at times, on the whole I wasn't impressed by this film
Low key, annoying sound and camera movement but watchable..just.
I love simon barret and Adam Wingard,but this is definitely not their best... 27 exposures was better than this craziness.