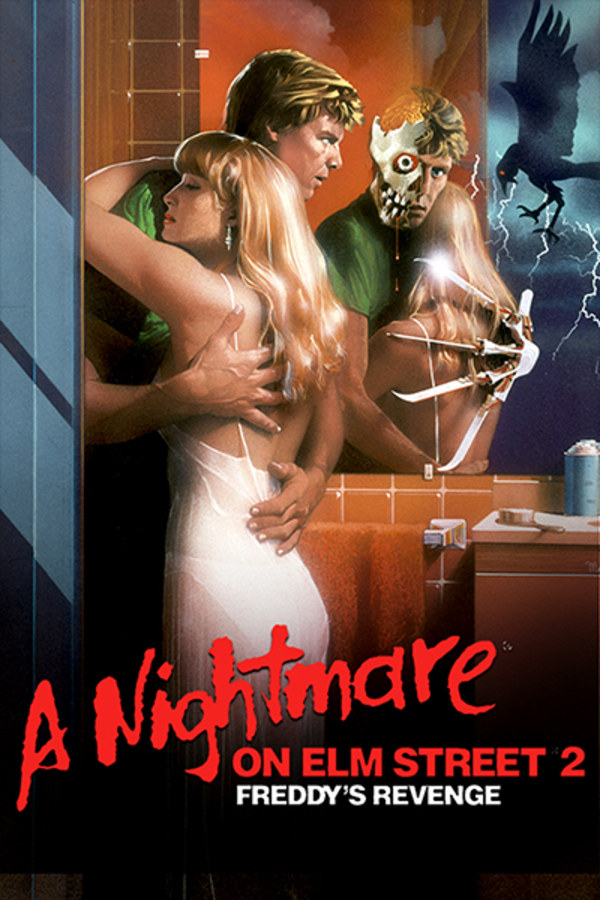 A Nightmare on Elm Street 2: Freddy's Revenge
Directed by Jack Sholder
Freddy's back...and he wants revenge. When teenager Jesse Walsh moves to Elm Street, Freddy Krueger starts appearing in his nightmares. This time, Freddy takes possession of Jesse's body whenever the teenager falls asleep, using Jesse to kill.
Freddy's back...and he wants revenge.
Cast: Mark Patton, Kim Myers, Robert Rusler, Hope Lange, Robert Englund
Member Reviews
Not a bad movie, especially since it had to follow up the classic that preceded it. The gay undertones are a nice surprise considering the era it was made in. I also appreicated that they tried to do something different with Freddy than in the original (no spoilers)
Rated G for gay. love it.
Maaaaaybe not the best Elm Street entry, but as its own animal, Elm Street 2 is an awesome exploration of queer identity.
Mark Patton =Scream Queen. Freddy was creepy as hell but they broke every dream rule set in the original. Still a fun but flawed entry in the series.