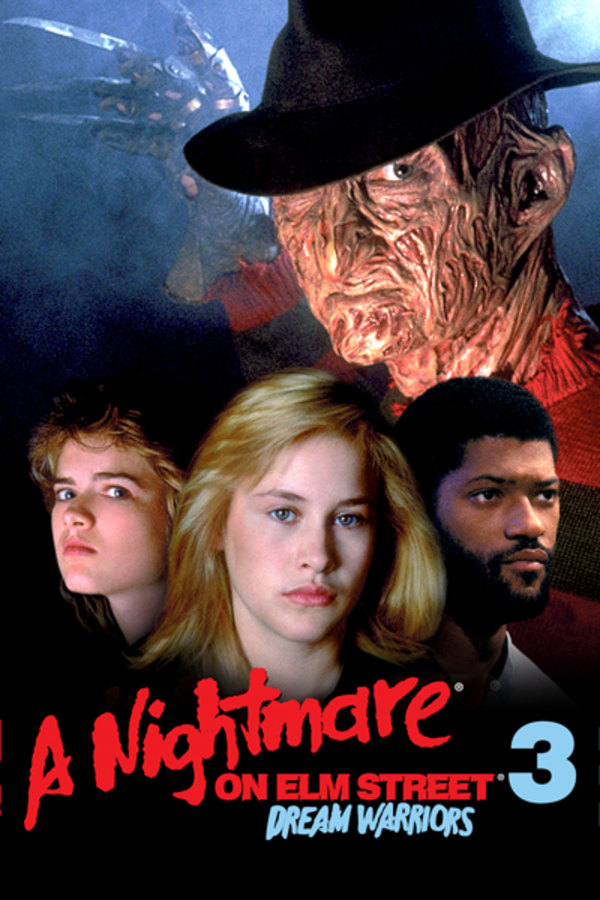 A Nightmare on Elm Street 3: The Dream Warriors
Directed by Chuck Russell
When local teenagers start dying, only Nancy Thompson knows the truth. Now a doctor at the local psychiatric hospital, she is the lone survivor of one of Freddy's previous killing sprees. Now, it's a fight against her co-workers' disbelief and a race against time to stop Freddy before he kills again.
Freddy Krueger invades the minds of a new group of teens ... and the nightmares begin again.
Cast: Heather Langenkamp, Patricia Arquette, Laurence Fishburne, Robert Englund, Zsa Zsa Gabor
Member Reviews
Overall, a fine sequel, but the atmosphere of the original is largely lost here. I know it's a fan favorite, but it is a bit overrated in my opinion. Worth the watch regardless.
The dream trilogy is the best part of the Freddy franchise and this was the best way to start it off
So great! Really well made and great writing. Way to bounce back from the second movie. Worth watching just for the two scenes with 80's CGI, which, spoiler alert is actually not horrendous lol
10 yr old me saw this at the theater. Loved it then and love it now. One of the best Freddy movies. Welcome to prime time b@$ch.