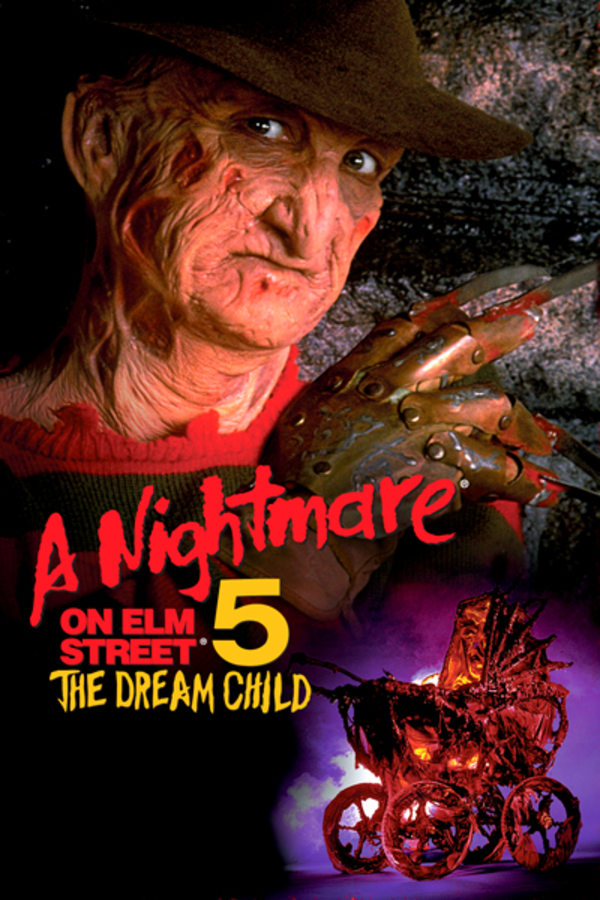 A Nightmare on Elm Street 5: The Dream Child
Directed by Stephen Hopkins
Did you ever see a dream stalking...? The kids on Elm Street have. For five years, a walking nightmare named Freddy Krueger has haunted their sleep--seeking revenge for the horribly disfiguring death he suffered at the hands of the children's parents. Now, through the dreams of an unborn child, Freddy has resurrected himself ... and he's looking for new victims.
Through the dreams of an unborn child, walking nightmare Freddy Krueger has resurrected himself ... and he's looking for new victims.
Cast: Robert Englund, Lisa Wilcox, Danny Hassel, Whitby Hertford, Kelly Minter
Member Reviews
3,4, and 5 are a great trilogy within the series. This one the quality slips a little in my opinion but it's still great.
I really want to like this movie more than I do. It's just not great. I love Lisa Wilcox as Alice and I think she does a great job in the role. The other actors are pretty good too. I don't like the way Robert portrays Freddy in this movie. I don't think it's his fault. I just think the direction and writing isn't very strong. I'm not a fan of the gothic visuals. It feels out of place in a Nightmare film. You can tell this movie was rushed out and the cuts made to the death scenes is a travesty. I'd say this is worth a watch if you love Alice from Dream Master. If not, you won't miss much by passing this one up.
1st one will always be the best! 2nd was ok. the 5th one got a bit campy but i love campy and corny lol
I could watch 3, 4, and 5 back to back. Love the nostalgia. Wished there were more kills but still takes me back to childhood! People on here getting upset about little things are annoying. Take it for what is it, and enjoy it. I always do.