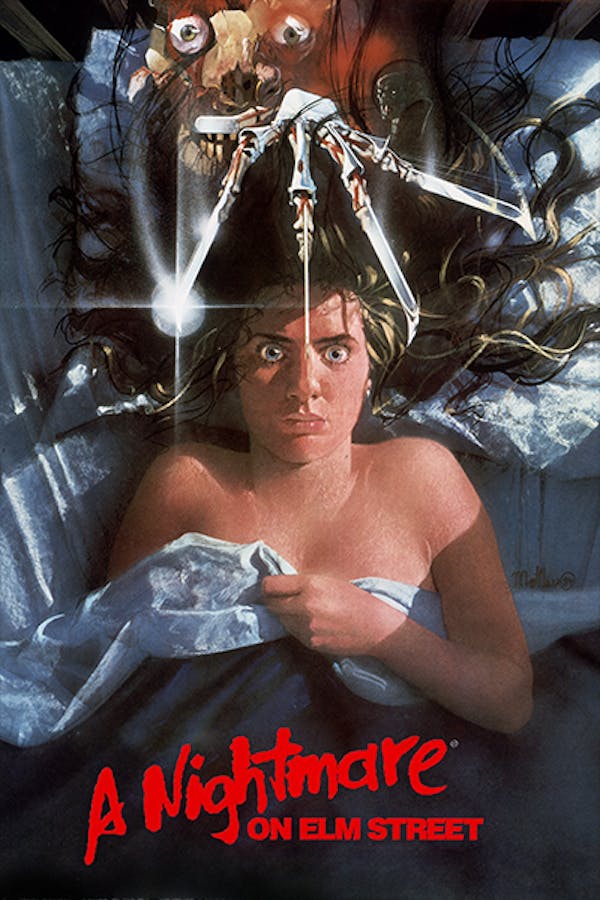 A Nightmare on Elm Street
Directed by Wes Craven
Can your nightmares be fatal? In this seminal slasher that launched a franchise, a hideously scarred pedophile who was murdered by a lynch mob returns years later in the terrifying nightmares of his killers' children ... And the dreaming teenagers are starting to die in their sleep.
In Wes Craven's seminal slasher, nightmares can be fatal.
Cast: John Saxon, Heather Langenkamp, Amanda Wyss, Johnny Depp, Robert Englund
Member Reviews
SCAM WEBSITE - Before you sign up it says they have the full Nightmare On Elm Street Collection, then when you actually sign up and they have your credit information, the collection is no longer there and it just says 'Gremlins at work come back later' they don't even have any other classic horror films, you know, when they actually used to be good...
This is total trash... I also got the app to watch nightmare on elm street and they have none... Halloween 2 not there... like wtf... I will not be keeping after the trial and will likely cancel very early
Piece of shit website , literally fucking scams you to subscribe doesn't even have the movies available to you. Do not recommend !!!
Wtf I can't watch the movie I got the fucking subscription for in the first place? The hell is wrong with y'all making it seem like I can stream it. I will not be paying for a subscription once my trail is up this has put a bad taste in my mouth
Garbage app. You have to add any movie that you want to watch to your list on the website before you can watch it on the app. Your list is then hidden at the bottom under "settings" in the app. Whoever designed the app must have never done that kind of work before.