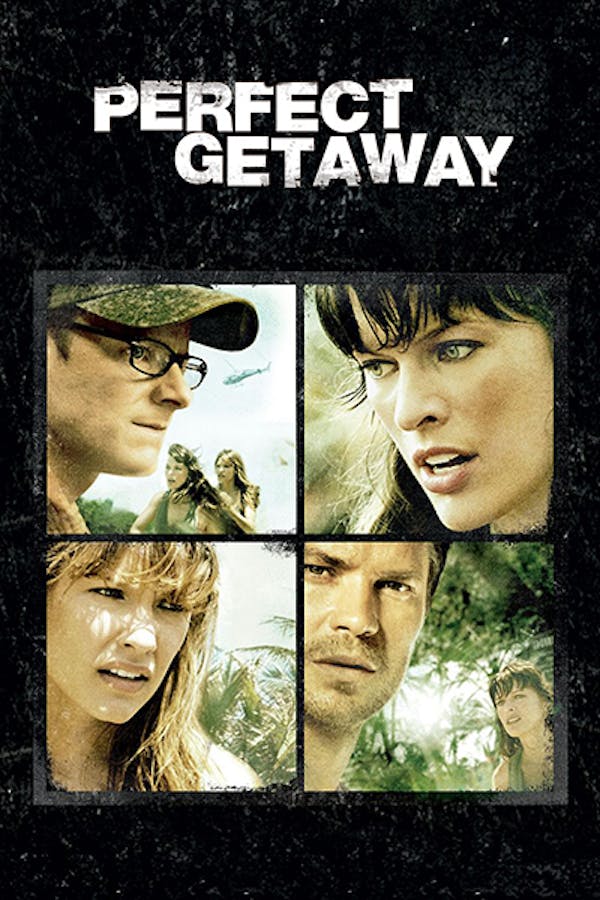 A Perfect Getaway
Directed by David Twohy
Cliff (Steve Zahn) and Cydney (Milla Jovovitch) are an adventurous young couple celebrating their honeymoon by backpacking to one of the most beautiful and remote beaches in Hawaii. When the pair come across two other couples discussing the horrifying murder of a newlywed couple on the Islands, they begin to question whether they should turn back to safety or continue their dream holiday. Far from civilisation, everyone begins to look like a threat and no-body knows who to trust.
Newlyweds on a Hawaiian vacation discover that a psychopath is stalking and murdering tourists on the island
Cast: Milla Jovovich, Steve Zahn, Timothy Olyphant
Member Reviews
I put this on as I wanted a mindless movie to watch. I was not expecting it to be a good as it was. Great twist
Unacceptably lazy writing, poor script, poor acting (due to the poor script I expect). Can't expound on the point whilst avoiding spoilers. Each to their own, most folk seem to enjoy it and I can't fault them for that, I just found it a big let down.
Class yolk ye. Proper good. Quality 100