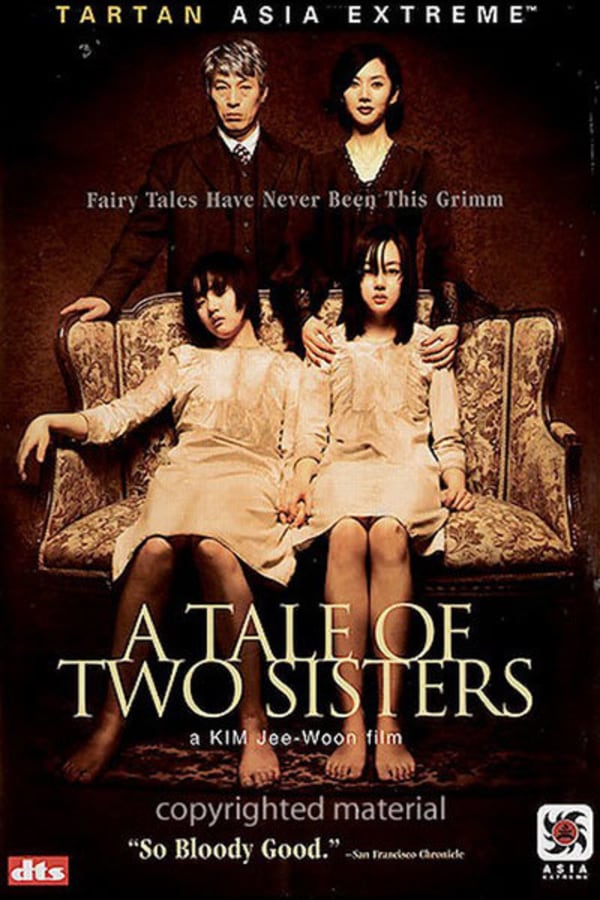 A Tale of Two Sisters
Directed by Kim Jee Woon
In this Korean horror classic, scary things happen after two sisters are reunited. The bond between Su-mi and Su-yeon is so strong, even a stay at a mental hospital couldn't break it. When they return to live at their country home, the girls' father has remarried and strange events soon lead to dark revelations. LA Times critic Kevin Thomas called it "A triumph of stylish, darkly absurdist horror that even manages to strike a chord of Shakespearean tragedy - and evokes a sense of wonder anew at all the terrible things people do to themselves and each other." (In Korean with English Subtitles)
In this Korean horror classic, scary things happen after two sisters are reunited.
Cast: Su-jeong Lim, Moon Geun-young
Member Reviews
One of my favorites, well done.
I loved it , but it confused me completely. I got to we're I couldn't tell them apart . Only the mom looked different. Who killed who or did anyone kill anyone and which , if any was insane. Nevertheless it kept my interest and I will watch again definitely.
Atmospheric and confusing at times to create 'psychosis' in the viewer. Hang in there! All will be explained in the end and make sense. Beautifully tragic.