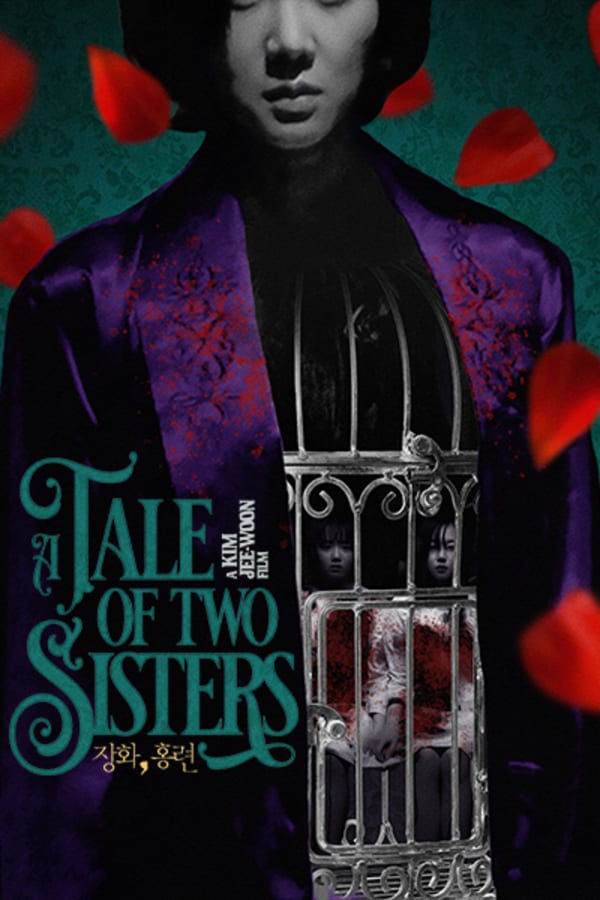 A Tale of Two Sisters
Directed by Kim Jee Woon
In this Korean horror classic, scary things happen after two sisters are reunited. The bond between Su-mi and Su-yeon is so strong, even a stay at a mental hospital couldn't break it. When they return to live at their country home, the girls' father has remarried and strange events soon lead to dark revelations. LA Times critic Kevin Thomas called it "A triumph of stylish, darkly absurdist horror that even manages to strike a chord of Shakespearean tragedy - and evokes a sense of wonder anew at all the terrible things people do to themselves and each other." (In Korean with English Subtitles)
In this Korean horror classic, scary things happen after two sisters are reunited.
Cast: Su-jeong Lim, Moon Geun-young
Member Reviews
The supernatural aspect is more physiological than actual ghosts and ghoully. The twists in this movie is great, I wasnt expecting that ending sequence.
From a psychological thriller viewpoint, this film does a pretty good job. Yet, it's also a supernatural film, and that's where I think it gets into a little trouble. The film would be better if the focus was on one genre. In fact, this is a slow burner with some languishing, dull moments. Choose a genre and chop 20 minutes off the film, and you would get a better, tighter product. The positives include excellent acting, interesting cinematography, and some frightening images. A good film but not as good as others think. Oh, and what kind of father leaves his troubled daughter home alone?
Fantastic psychological horror movie. Captures a wide range of human emotions so well: fear, anger, grief, depression, etc. I love Asian movies because the endings often tie everything together so beautifully - yes, even in horror. Highly recommend.
I am giving this film 4 bones for the phenomenal acting, production design, and artistic direction. However, I wasn't crazy about the movie. It lagged a little for me, and I am still scratching my head at a couple of the scenes. The first scene that comes to mind occurs after the twist is revealed, when it shows the big burlap sack being dragged across the floor, then beaten by the stepmother. Whom should the audience assume that is, and is it a hallucination or is it real? Also, it's pretty unclear why the couple that comes over for dinner barely responds to anything the stepmother is saying...what exactly is their beef with her? More importantly, what is their relationship with the stepmother? And why does her husband sit idly by listening to her bizarre, maniacal chatting without saying anything? What causes the woman guest to begin convulsing on the floor? That entire scene completely confused me. Another reviewer suggested watching this film at least 2 more times to allow all of the pieces to fall together. I am not sure I would choose to sit through it again. I just wasn't a huge fan.
Stop giving spoilers in your reviews!