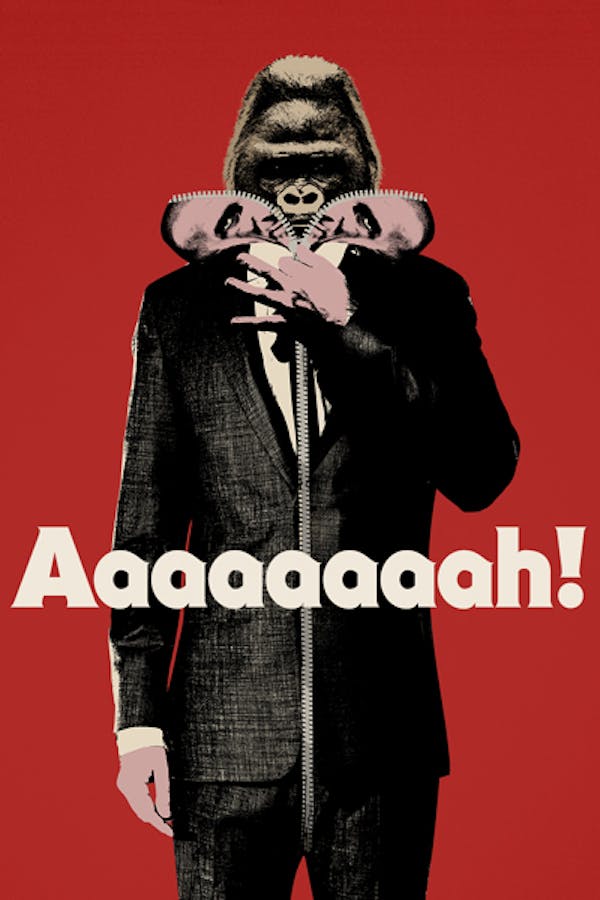 Aaaaaaah!
Directed by Steve Oram
Ever imagined what life would be like if humans were apes in modern life? Steve "Sightseers" Oram's directorial debut AAAAAAAAH! poses just such a question. Alpha Male, Smith and his Beta, Keith, make a move to take over a local community. They hook up with restless Female, Denise, igniting a deadly feud in which emotions run high and deep-seated grudges re-surface amongst the tribe.
Shot entirely in a language of grunts and gibberish, AAAAAAAAH is a celluloid primal scream - an anarchic, hilarious, disturbing and touching look at the human condition.
Cast: Steve Oram, Tom Meeten, Julian Rhind-Tutt
Member Reviews
this is awesomely stupid and clever, why im subscribed to shudder
If you like 'em strange then this is one of the best. Definitely my cup of tea.
What did i just watch? There was some disgusting stuff in here like eating a black hairy leg on the dinner table, yuk. What I couldn't work out is that even in the monkey kingdom female monkeys were quite sophisticated compared to make monkeys.
I've tried watching this 3 times and the longest I've lasted is under 10 minutes. The concept of a movie with no dialogue sounds really interesting, but life is too short right now to wait this one out until the point where it might potentially become interesting.