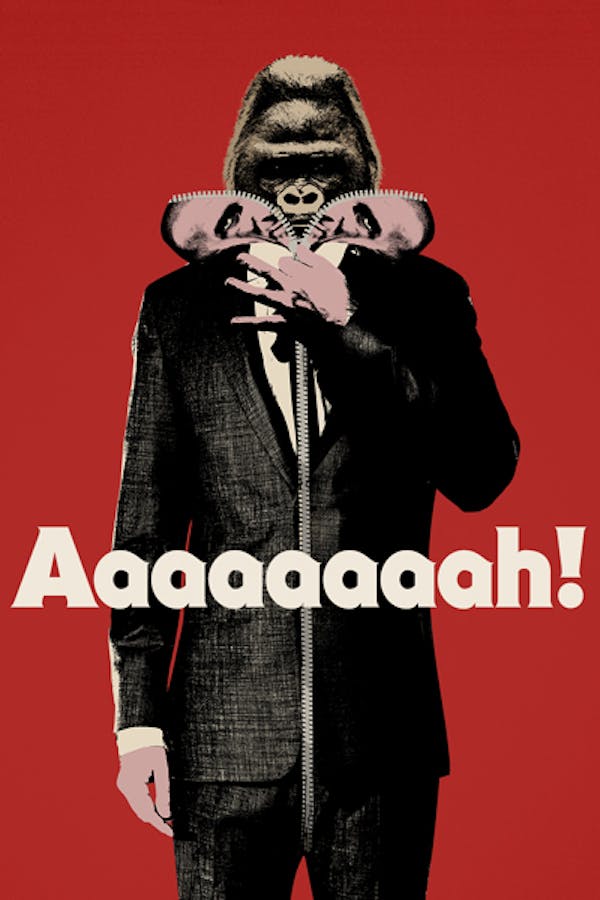 Aaaaaaah!
Directed by Steve Oram
Ever imagined what life would be like if humans were apes in modern life? Steve "Sightseers" Oram's directorial debut AAAAAAAAH! poses just such a question. Alpha Male, Smith and his Beta, Keith, make a move to take over a local community. They hook up with restless Female, Denise, igniting a deadly feud in which emotions run high and deep-seated grudges re-surface amongst the tribe.
Shot entirely in a language of grunts and gibberish, AAAAAAAAH is a celluloid primal scream - an anarchic, hilarious, disturbing and touching look at the human condition.
Cast: Steve Oram, Tom Meeten, Julian Rhind-Tutt
Member Reviews
Someone ponied up the dough to make this steaming pile of shit. Tedious, artsy bullshit masquerading as social commentary. Valuing my time on earth I decided to stop after ten minutes and take one minute to write this review.
Not surprised yet kinda surprised by all the bad reviews here. Aaaaaaa! was as clever as "Don't hug me,I'm scared!"...Everyone complains about cookie-cutter "sameness" in movies:you want originality,well here it is!
Aaaaaaah! Was shit. The mighty boosh cameos were the reason for the 1 skull.