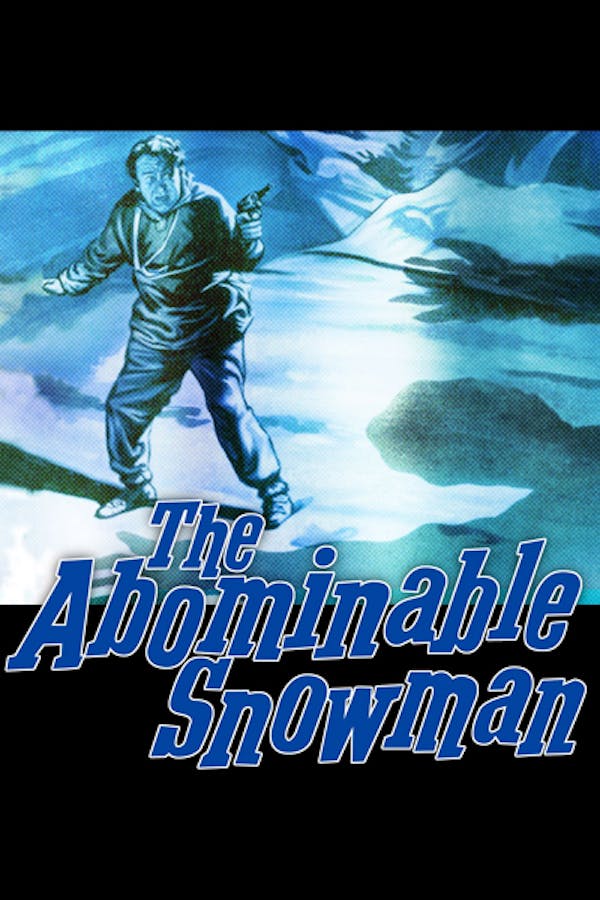 Abominable Snowman
Directed by Val Guest
In this fantasy-horror starring Peter Cushing (HORROR OF DRACULA, HORROR EXPRESS), British botanist, Dr. Rollason, joins an American expedition to the Himalayans in search of the mythical yeti. The expedition its headed up by Tom Friend, a brash American who wants to capture the yeti for a carnival exhibit - much to the chagrin of the scientifically minded Rollason. Underestimating the perilous nature of their trip, the group soon find themselves in dangerous territory. Will they find the yeti or succumb to the elements? An early production by Hammer Studios, THE ABOMINABLE SNOWMAN is an atmospheric horror that examines the relationship between man and nature.
A kindly English botanist and a gruff American scientist lead an expedition to the Himalayas in search of the legendary Yeti.
Cast: Forrest Tucker, Peter Cushing, Maureen Connell
Member Reviews
You can never go wrong with a Peter Cushing Hammer movie.
Peter Cushing in a Hammer movie . Classic .
Really fun to watch, some bits haven't aged well but the script and concept are both original and excellent. It's good to see movies involving some older icons like Cushing appearing again.
its a Hammer movie with the Peter Cushing whats not to like!
With Hammer about to throw themselves wholeheartedly into the lurid colours of gothic horror, science-fiction was going to be off the table for the next few years to come, but there was one diversion still to make. Reverting again to black and white, The Abominable Snowman feels like a film out of time, nestled uncomfortably between the ultra-modern atomic horrors of Quatermass and the historical-set but oh-so contemporary technicolor of Frankenstein and Dracula. The Abominable Snowman, for all its premise of scientists and monsters, isn't massively interested in scaring its audience. Instead, director Val Guest, working from yet another script by Nigel Kneale, sets about making an adventure film, albeit one with the occasional appearance of a Yeti. Kneale's script was originally realised as a TV drama called The Creature, starring none other than Peter Cushing, who makes his second Hammer appearance of the year here, reprising the role Dr John Rollason, a botanist who seizes on an opportunity to join an expedition to find the fabled Yeti. Rollason's intentions are pure enough, it's only scientific curiosity driving him, but his new teammates have less than noble plans. Expedition leader Tom Friend (Forrest Tucker) has no interest in observing the Yeti in their natural habitat, he's all about bringing them back to America for fame and fortune. Make no mistake, this isn't a horror film. Not really. The elusive Yeti - despite early tension bring built by giant footsteps in the snow and massive, clawed hands creeping through tents - are fairly humanoid and a far cry from the monsters they're built up to be. Indeed, when one is killed and the others lay the base under seige to retrieve its body, it feels more like a bereaved family than a pack of creatures. Cushing, as always, plays his role with a huge amount of heart, slowly coming round to the realisation that, yes, man is the real monster. It's entertaining stuff and while it's very much on the lower end of the Hammer scale, The Abominable Snowman still hits the target enough to watch more than once for sure. 2.5/5