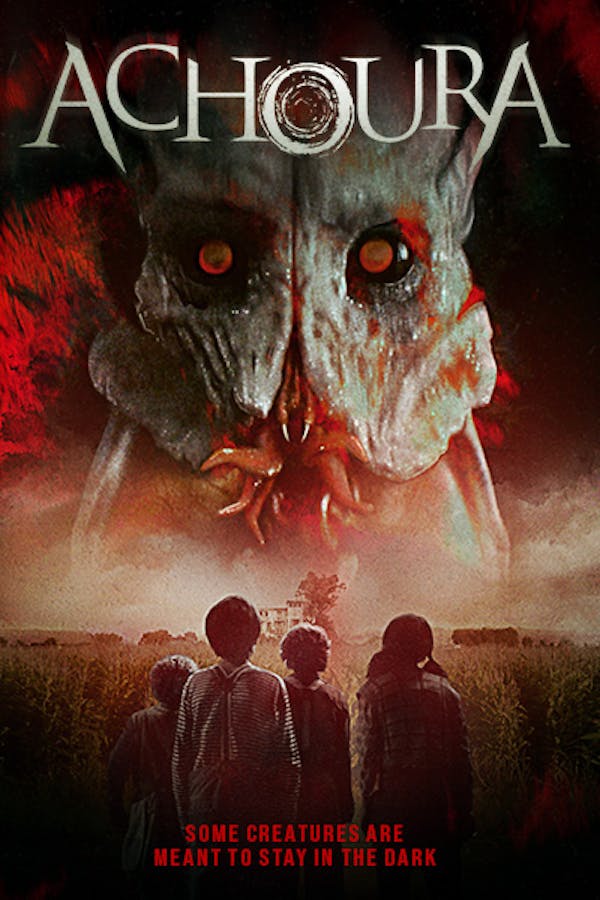 Achoura
Directed by Talal Selhami
Four friends reconnect when one of them, who disappeared 25 years ago, suddenly comes back into their lives. Together, they will have to confront the terrifying events of their youth and fight a monstrous creature born of a horrible legend.
Four childhood friends are reunited when one of them surfaces after 25 years, forcing them to confront a horrible creature out of a spine-chilling legend.
Cast: Younes Bouab, Sofia Manousha, Moussa Maaskri, Omar Lotfi
Member Reviews
Offbrand Stephen King IT. Fartknocka and his cute dog both fell asleep watching this dud. 1 skull for sympathy
If you have maternal or paternal instincts, this one will get under your skin. A slow start but the effects are not too bad. A little too CGI at some points but other times a perfect fit. The opening is exceedingly creepy and not because of the creature. It does feel like parts are missing at points. I enjoyed it but I can easily understand the more negative reviews.
All the worst parts of Steven King. And there's a lot.
So many great movies aren't dubbed and reading subtitles kills it for me 😕