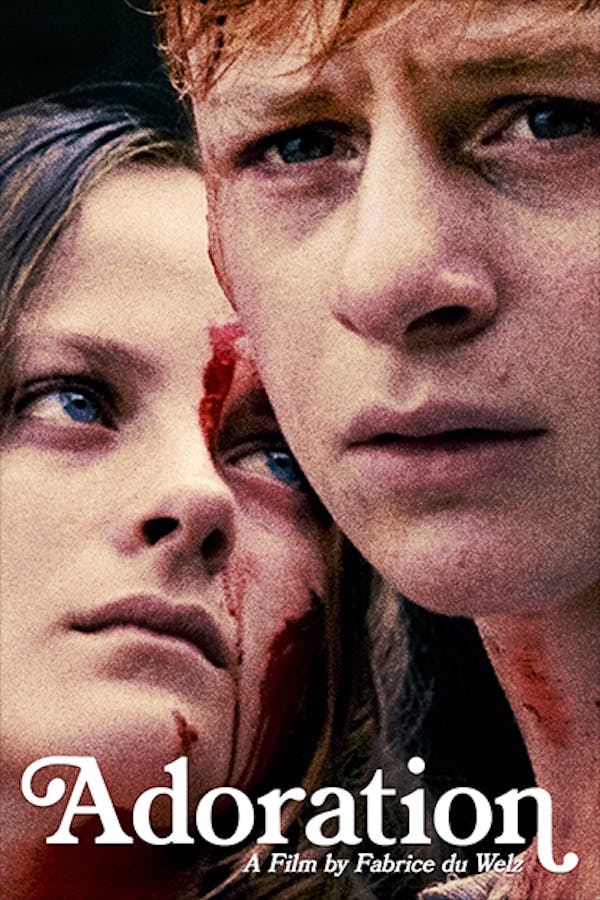 Adoration
Directed by Fabrice du Welz
Young lovers are on the run in the final film of Fabrice du Welz's Ardennes trilogy (Calvaire, Alleluia). An official selection of Fantastic Fest, the film follows shy 12-year old Paul who lives near a psychiatric institute. After an encounter with a patient there, the troubled yet beautiful Gloria, he becomes infatuated and vows to protect her. Insisting the doctors are holding her hostage for an inheritance the two escape and wreak havoc across the French countryside. A potent combination of violent thriller and romantic sexual awakening, du Welz masterfully captures the teenage intensity of 'amour fou' pairing perfectly with Manuel Dacosse's sumptuous 16mm photography.
Gloria convinces 12-year-old Paul, who is infatuated with her, to help her escape from a private psychiatric hospital.
Cast: Thomas Gioria, Fantine Hard
Member Reviews
If mental illness is a fairytale, dream away with this one. Yuck.
The real horror lies in the anxiety and pain you feel for the two young characters (that are played by very talented young actors). As adults we are able to better navigate love with a toxic human, recognize mental illness or address our own. We think if only we could tell them or hold them. Two children living adult lives without the wherewithal. A Moonrise Kingdom gone horrible wrong accompanied with a very romantic very French visual style.
Well, that certainly was... French. Really not sure I'd consider this one horror though, certainly not as much as the other entries in this "trilogy". It flirts with it at times, but only a bit. There's more drama here than anything, so if you're expecting any sort of spooky shenanigans or knife-wielding climaxes... best to look elsewhere. Solid performances by the two leads, understated but effective score, some nice artsy shots, but... I will never understand the cavalier way in which French filmmakers will put kids in sexual situations though. There are worse offenders out there, for sure, but it's always creepy to me when it happens. Yes, kids at that age are curious but do I really need to SEE it depicted on-screen by characters meant to be around 12-13 years of age? Rating it for what it is, I'd normally give it a 7/10, but drop that lower given the aforementioned squick. As a horror movie... a 4. If you're looking for some arthouse cinema, and that last bit doesn't squick you out as much, you'll probably dig this. If you're into a light thriller mixed with a coming-of-age story, this is your jam. But if you're looking for some genuine scares... best to steer clear.
Fartknocka27 here to point out the obvious... Women, even young girls, are CRAZY! The movie is a little slow paced for my tasting but it's not terrible. Good coming of age story.