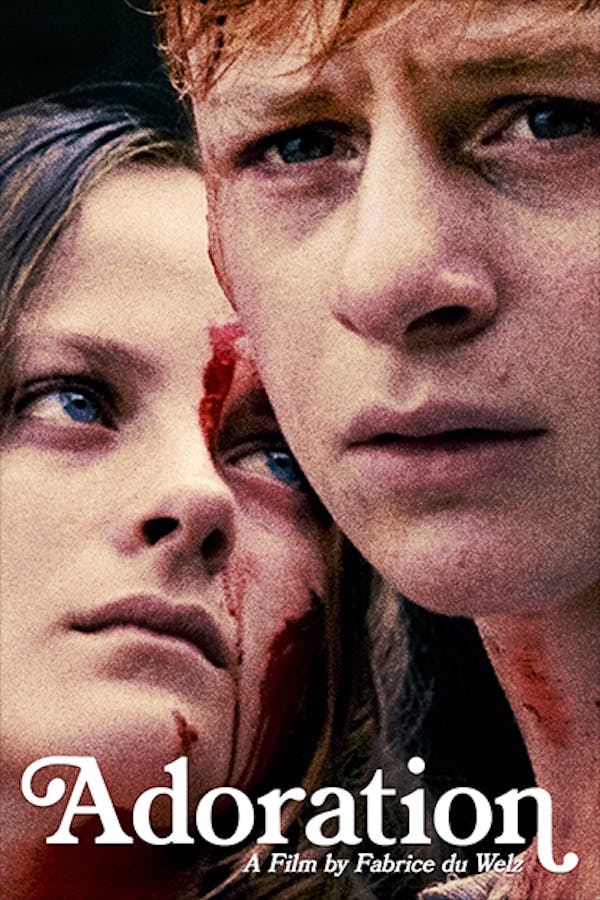 Adoration
Directed by Fabrice du Welz
Young lovers are on the run in the final film of Fabrice du Welz's Ardennes trilogy (Calvaire, Alleluia). An official selection of Fantastic Fest, the film follows shy 12-year old Paul who lives near a psychiatric institute. After an encounter with a patient there, the troubled yet beautiful Gloria, he becomes infatuated and vows to protect her. Insisting the doctors are holding her hostage for an inheritance the two escape and wreak havoc across the French countryside. A potent combination of violent thriller and romantic sexual awakening, du Welz masterfully captures the teenage intensity of 'amour fou' pairing perfectly with Manuel Dacosse's sumptuous 16mm photography.
Gloria convinces 12-year-old Paul, who is infatuated with her, to help her escape from a private psychiatric hospital.
Cast: Thomas Gioria, Fantine Hard
Member Reviews
Beautifully shot with outstanding performances by the leads but doesn't really have an ending. I was very surprised when the credits started rolling as it felt like it ended at a random point. Still enjoyed it but definitely the weaker of the trilogy
A lush, beautifully shot film, part fairy tale, part coming of age, and always dark. Wonderful performances by both main characters--two adolescent lovers lost in a world they don't quite understand. A gem of a film and a sleeper for sure. Wasn't expecting to find it on Shudder, but glad it was here nonetheless.
Good film, not really horror, subtitles, beautifully shot, kind of a fever dream. Of the 3, Calvaire is definitely the best (and also the hardest to find). I would have liked this one more if the ending was punchier, maybe someday they'll be a director's cut. It kind of just ends, when the final plot point could have been something stronger.