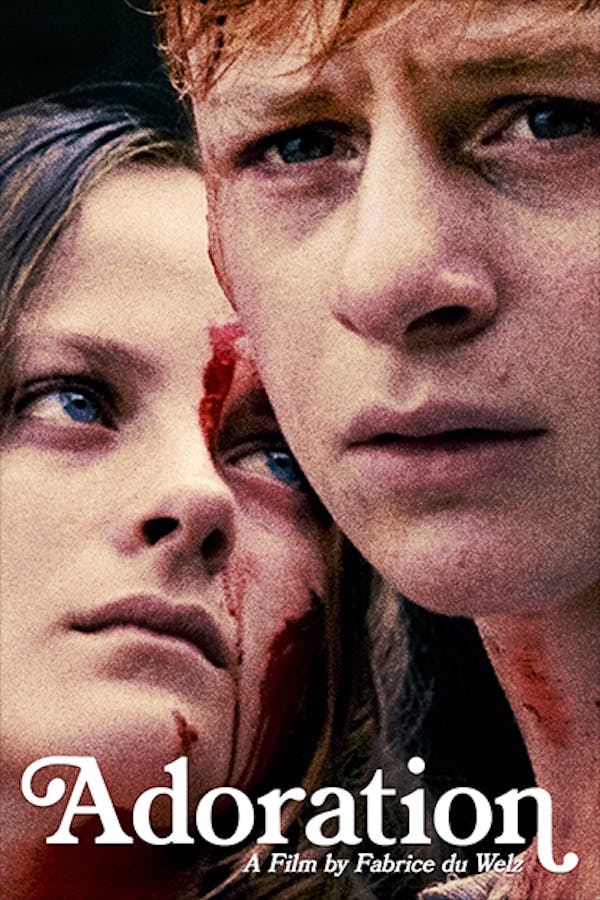 Adoration
Directed by Fabrice du Welz
Young lovers are on the run in the final film of Fabrice du Welz's Ardennes trilogy (Calvaire, Alleluia). An official selection of Fantastic Fest, the film follows shy 12-year old Paul who lives near a psychiatric institute. After an encounter with a patient there, the troubled yet beautiful Gloria, he becomes infatuated and vows to protect her. Insisting the doctors are holding her hostage for an inheritance the two escape and wreak havoc across the French countryside. A potent combination of violent thriller and romantic sexual awakening, du Welz masterfully captures the teenage intensity of 'amour fou' pairing perfectly with Manuel Dacosse's sumptuous 16mm photography.
Gloria convinces 12-year-old Paul, who is infatuated with her, to help her escape from a private psychiatric hospital.
Cast: Thomas Gioria, Fantine Hard
Member Reviews
Paul unexpectedly finds first love in a truly disturbed young woman who tricks him into helping her leave medical care which leads to the deaths of two people. There is horror here. That young people would willingly give up on care to be on a constant run without end is truly awful.
Why is this even on Shudder, particularly under the French new wave horror category? It's not horror or even a thriller. Painfully slow and plodding. If you want a much better drama that explores similar themes (and even with the same title!) check out Atom Egoyan's Adoration. Way, way better. But skip this movie. Total waste of time.
Psychological Drama Tropes to Cope: Ambiguous Disorder ✅ Florence Nightingale Effect ✅ Manipulation ✅ Psychological Projection ✅ Stranger Danger ✅
This is a dark drama, not a horror movie or even a thriller. this was a really good movie though
A sad, destructive journey through psychological trauma that showcases the lengths people will go through to make what they want to believe and what is true one and the same, and the catastrophic and self-destructive results when those two things do not align.