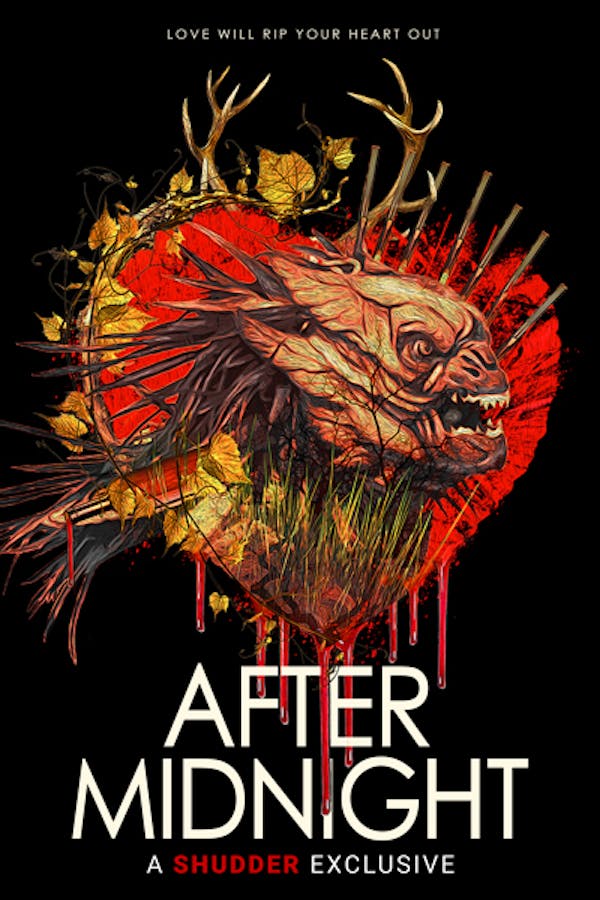 After Midnight
Directed by Jeremy Gardner, Christian Stella
Ten years into his small-town, storybook romance with Abby, Hank suddenly wakes up to an empty home. With nothing but a cryptic note to explain why she left, Hank's charmed life begins to fall apart. To make matters worse, Abby's disappearance seems to trigger the arrival of a ferocious creature that crawls out of the old grove on the edge of his property. A SHUDDER EXCLUSIVE.
When Abby leaves Hank, it seems to trigger the arrival of a ferocious creature.
Cast: Jeremy Gardner, Brea Grant, Henry Zebrowski, Justin Benson
Member Reviews
A little slow, extra points for the ending.
Not what I was expecting, but for what it was it is enjoyable. I gave it 3 skulls because it is not a horror film by any means but if classified as a Horromance I would rate this 4 1/2 skulls.
More of a romantic dramedy than the creature feature I expected, but still a pretty good one nonetheless.
A beautiful movie that I do not regret watching.
I thoroughly enjoyed this movie. It has a charming romantic drama with good actors, and surprisingly good shots sprinkled throughout. If you're looking to be scared this isn't the movie for you, but if you're looking for a more slow paced drama (with some hilariously comedy sprinkled in) with some horror elements I'd highly recommend!