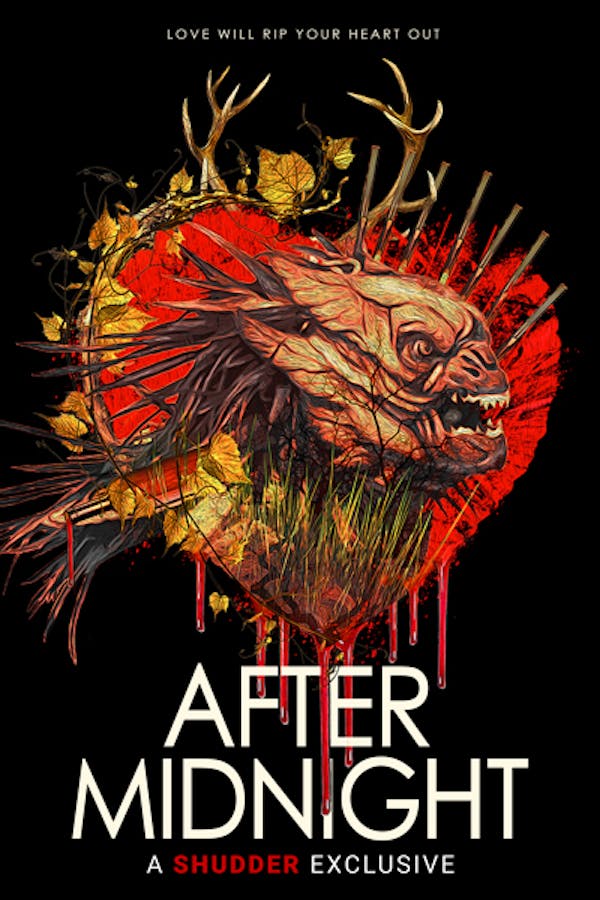 After Midnight
Directed by Jeremy Gardner, Christian Stella
Ten years into his small-town, storybook romance with Abby, Hank suddenly wakes up to an empty home. With nothing but a cryptic note to explain why she left, Hank's charmed life begins to fall apart. To make matters worse, Abby's disappearance seems to trigger the arrival of a ferocious creature that crawls out of the old grove on the edge of his property. A SHUDDER EXCLUSIVE.
When Abby leaves Hank, it seems to trigger the arrival of a ferocious creature.
Cast: Jeremy Gardner, Brea Grant, Henry Zebrowski, Justin Benson
Member Reviews
This movie was decent. Dragged on for a good time but the ending was great. When comparing this to most of the new horror released post 2014/15 - it's actually awesome - since most newer movies seem like their made by college graduates fresh out because the movies are rehashed concepts, dumbed down dribble or supposed psychological thrillers that fall VERY short from mark.
Not much going on in this film except for the creature at the end.
This is a good movie, but it is not a horror movie. The critter is really secondary to the main story. I didn't get what I expected to find here, but that didn't stop me from enjoying what I *did* get.
Literally took till the end for the horror and it's only one scene. Acting is good but it doesn't make up for how awful this movie was. I actually felt bad for what the woman did to the guy mentally breaking him. It got to the point where I was hoping the monster attacked her.
indie feature with a great balance of dread and relationship drama. Hats off to Jeremy Gardner for a phenomenal writing/directing/starring role. 5 skulls!