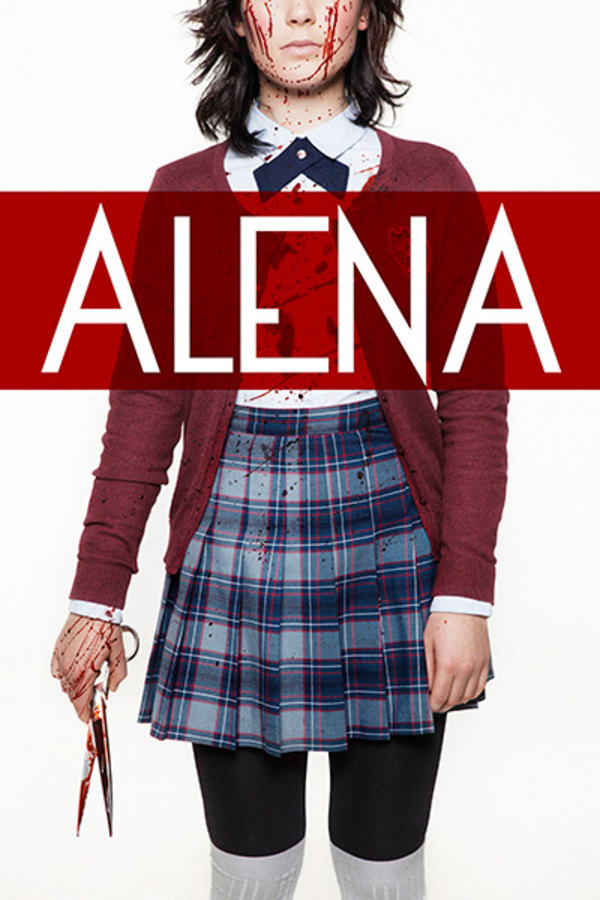 Alena
Directed by Daniel di Grado
When Alena arrives at her elite new boarding school, she immediately becomes the target of bullying from queen bee Filippa and her squad. But Alena has an old best friend named Josefin who won't let her take any more abuse. If Alena won't strike back, Josefin will do it for her. But something's not quite right about Josefin... To say what it is would spoil the many surprises in this gorgeously realized teen terror flick, which belongs in the company of recent Scandinavian horror faves like LET THE RIGHT ONE IN and LAKE BODOM. Based on a graphic novel by Kim W. Andersson, ALENA is also from the director of the upcoming JORDSKOTT Season 2. In Swedish with English Subtitles
When a new girl at an elite private school is mercilessly bullied, her mysterious best friend decides to strike back.
Cast: Helena Af Sandeberg, Johan Ehn, Ulrika Ellemark
Member Reviews
Good movie! Makes a point of just how true it is that the meanest, most screwed up actions are committed by none other than HUMANS. More often than not WE are the monsters.... sad.
I enjoyed this - very Carrie (even the way the main character looks / the sort of wistful slightly tortured expression....). A school full of total bitches from hell tease and torture the outsider and initiate an unavoidable sequence of tragic events....Yeah it's pretty formulaic but still pretty well done and enjoyable with some class nasty bitch characters to entertain and hiss at when they come on the screen
Take a little piece of PSYCHO here, a little of CARRIE there, some of Lucky McKee's THE WOODS and Carpenter's THE WARD, stir well, and you've got ALENA. At this point, the tale of girls' school angst, psychosexual tension, ruthless bullying and the urge to kill has been told so many times, it's incredibly tough to keep fresh. ALENA does give it the old college try, though, with gorgeously somber cinematography and a game cast that brings as much energy as anyone can to some very recognizable archetypes. If you're a seasoned horror vet, there's not much new to find here. I was even able to second-guess an upcoming death scene right down to the way the shot was framed. I didn't hate it; thought the direction and cast were fine as well, but it just isn't anything I haven't seen before. And with the original CARRIE having set the bar back in 1976, they couldn't top it with several remakes, so how is anyone else going to? Good for when you're bored and there's nothing else to watch. One plus: ALENA is still leagues better than the so-bad-it's-good, like-minded lukewarm teen chiller LOOK AWAY.