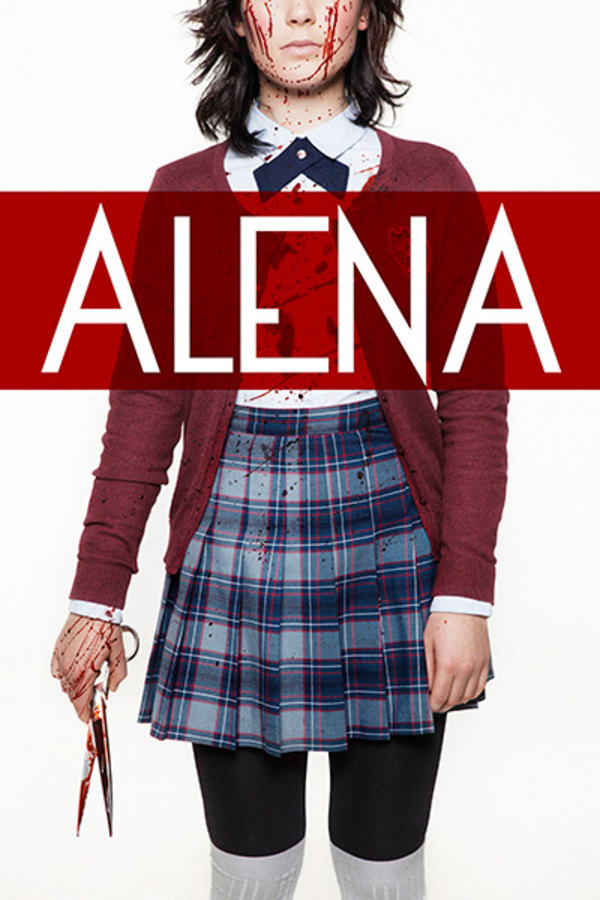 Alena
Directed by Daniel di Grado
When Alena arrives at her elite new boarding school, she immediately becomes the target of bullying from queen bee Filippa and her squad. But Alena has an old best friend named Josefin who won't let her take any more abuse. If Alena won't strike back, Josefin will do it for her. But something's not quite right about Josefin... To say what it is would spoil the many surprises in this gorgeously realized teen terror flick, which belongs in the company of recent Scandinavian horror faves like LET THE RIGHT ONE IN and LAKE BODOM. Based on a graphic novel by Kim W. Andersson, ALENA is also from the director of the upcoming JORDSKOTT Season 2. In Swedish with English Subtitles
When a new girl at an elite private school is mercilessly bullied, her mysterious best friend decides to strike back.
Cast: Helena Af Sandeberg, Johan Ehn, Ulrika Ellemark
Member Reviews
As others have stated predictable ending but you find yourself wanting it to end differently. Can't put my finger on why it's impossible not to connect with the protagonist (character development isn't structured as others have done). The acting is phenomenal in the most understated way, very natural. Even though the situations couldn't possibly play out like that in real life, they manage to make it work (touches something subconciously). Even Filippa, the bully, though outrageously evil, comes across as believable and there is even a hint of why she's broken (still glad she bit it though). Beautifully shot, amazing score. I enjoyed it. Would watch again to understand why i could relate with every character.
sincerely shocking & pretty brutal for a teen-starring film. I thought I'd seen it all, or seen enough to predict stuff quite well anyway—unfortunately too often am I right (I'm sure we can all relate when it comes to certain films, horror/thriller films in particular) and wasn't sure what to expect. but every time I thought I had it "all figured out" in this movie I was wrong, over and over again. Pretty insane flick & intriguing ending. I'm American but didn't mind having to read the subtitles—worth it. Proud to have mostly Swedish blood for some of the films coming out of there
Visually beautiful, well acted. Definitely want to check out the graphic novel it's based on.
The goalie was totally out of position, not stepping to the shot, and had her stick down.... horrible lacrosse.