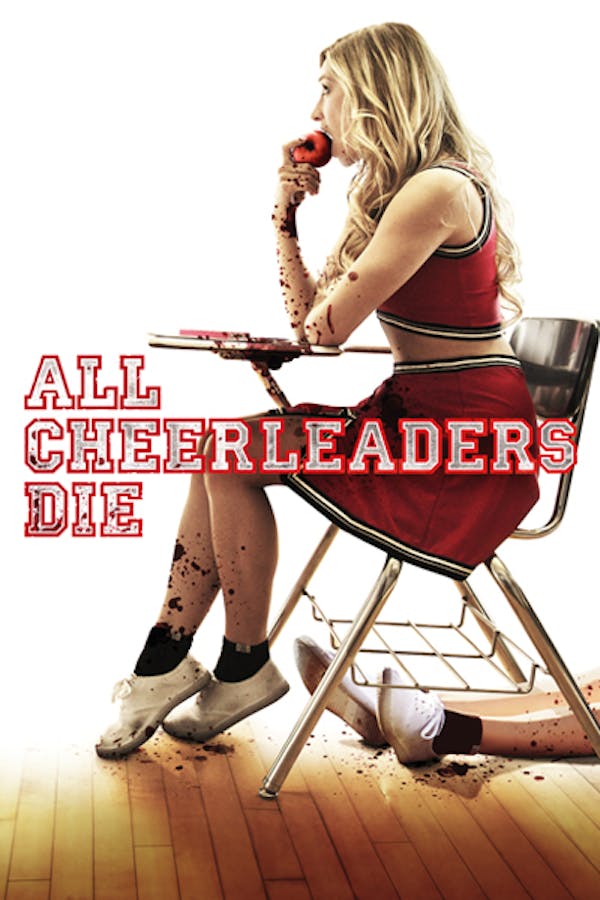 All Cheerleaders Die
Directed by Lucky McKee, Chris Sivertson
When tragedy rocks Blackfoot High, rebellious outsider Maddy Killian shocks the student body by joining the cheerleading squad. This decision drives a rift between Maddy and her ex-girlfriend Leena Miller - a loner who claims to practice the dark arts. After a confrontation with the football team, Maddy and her new cheerleader friends are sent on a supernatural roller coaster ride which leaves a path of destruction none of them may be able to escape. MAY's Lucky McKee teams with director Chris Sivertson for a vibrant, vicious horror-comedy with pagan pep.
After an accident, Blackfoot High's cheerleaders are resurrected via witchcraft, with vengeance in their heart.
Cast: Caitlin Stasey, Sianoa Smit-McPhee, Brooke Butler
Member Reviews
So enjoyable! Some of the acting was really great; very emotional and the relationships were pretty believable. Not overly gratuitous IMO.
I went in expecting this film to be mediocre at best... Something to stick on and pay half-attention to. Well, colour me impressed - this is a fun little b-movie gem! Sure the budget shows sometimes in the special effects, but the writing and the acting are solid and the queer twist on the story feels both relevant and organic. Definitely worth a watch, and I hope there's a sequel.
definitely worth a watch, a few twists in there, but aswell it is funny and just pure sass you I can't say much more than that, just watch it
Solid premise, terrible execution. Aims for a clever deconstruction but just ends up being kind of exploitative and gross. Unsatisfying ending.
Solid movie. Came in thinking it was going to be a traditional B movie but was pleasantly surprised. Although they borrow a few ideas from other movies like Jennifer's Body, The Craft and a The Babysitter. I can see this being a cult-classic and would recommend giving it a watch.