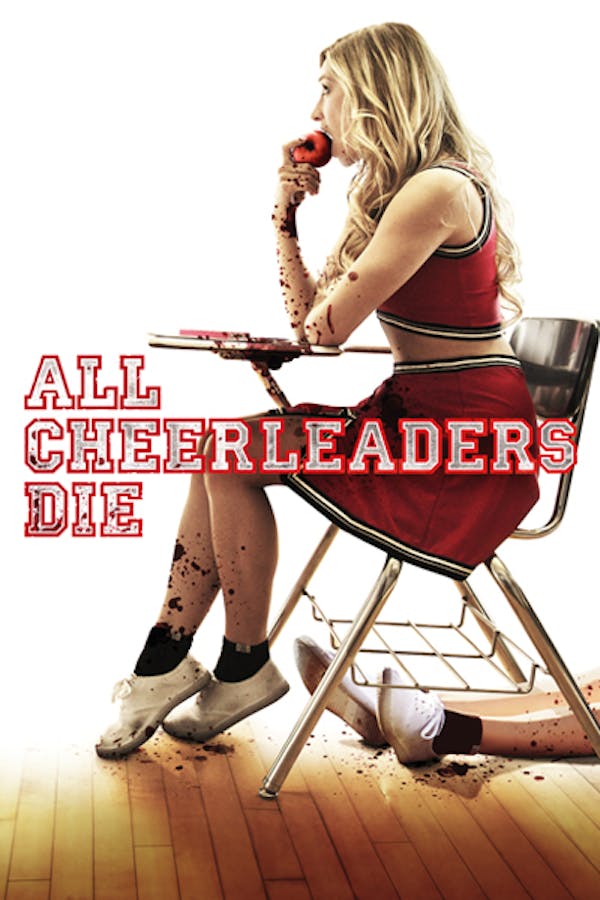 All Cheerleaders Die
Directed by Lucky McKee, Chris Sivertson
When tragedy rocks Blackfoot High, rebellious outsider Maddy Killian shocks the student body by joining the cheerleading squad. This decision drives a rift between Maddy and her ex-girlfriend Leena Miller - a loner who claims to practice the dark arts. After a confrontation with the football team, Maddy and her new cheerleader friends are sent on a supernatural roller coaster ride which leaves a path of destruction none of them may be able to escape. MAY's Lucky McKee teams with director Chris Sivertson for a vibrant, vicious horror-comedy with pagan pep.
After an accident, Blackfoot High's cheerleaders are resurrected via witchcraft, with vengeance in their heart.
Cast: Caitlin Stasey, Sianoa Smit-McPhee, Brooke Butler
Member Reviews
Solid film! Hot girls, fucked up humor and cool death scenes. Def wish there was more nudity but I'll take the little bit that was in it. The film ends on a cliff hanger giving you reason to believe there will be a sequel but it's been years and I haven't seen anything about a part 2 which sucks cuz I did really enjoy this film and want to see what's gonna happen next.
O this night was sweet FA to watch when I came across this little gem, I really enjoyed this film, held my Interest acting was good, apart from the last bit, my husband thought I was watching a blood bath rather than cheer leaders being hacked to bits for there Jen stones, see you will have to watch it for that to make sense!😉 I thought it was an easy 5 💀's passed my night till bedtime lovely ☺️