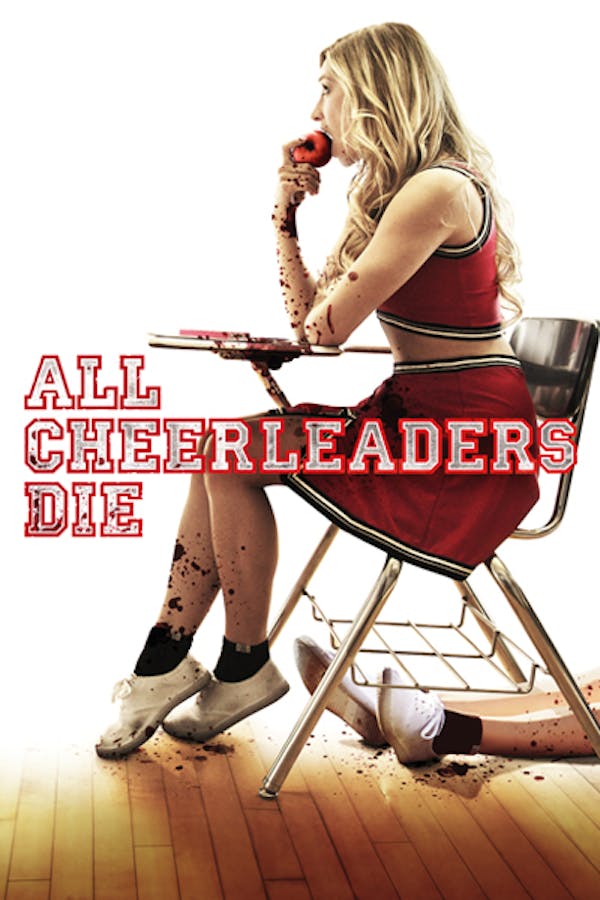 All Cheerleaders Die
Directed by Lucky McKee, Chris Sivertson
When tragedy rocks Blackfoot High, rebellious outsider Maddy Killian shocks the student body by joining the cheerleading squad. This decision drives a rift between Maddy and her ex-girlfriend Leena Miller - a loner who claims to practice the dark arts. After a confrontation with the football team, Maddy and her new cheerleader friends are sent on a supernatural roller coaster ride which leaves a path of destruction none of them may be able to escape. MAY's Lucky McKee teams with director Chris Sivertson for a vibrant, vicious horror-comedy with pagan pep.
After an accident, Blackfoot High's cheerleaders are resurrected via witchcraft, with vengeance in their heart.
Cast: Caitlin Stasey, Sianoa Smit-McPhee, Brooke Butler
Member Reviews
Loved this!!! Everything about it totally felt like a modern day equivalent to those 60's drive in/B films on the double bills made by the likes of AIP. I applaud the actors casted in this to play in straight when it would've been really easy to try and be campy/wink wink. I definitely plan on watching this again! Discovered this here as part of Shudder's "Queer Horror" collection and I was impressed to see the queer aspect of this movie was treated seriously and with respect. Wasn't exploitative at all.
I was actually pleasantly surprised by the acting!
I adore this movie. The ending hints at a sequel I wish was in the works.
honestly i looove this movie. it gives me a nostalgic vibe. it's so fun i've rewatched it a bunch of times