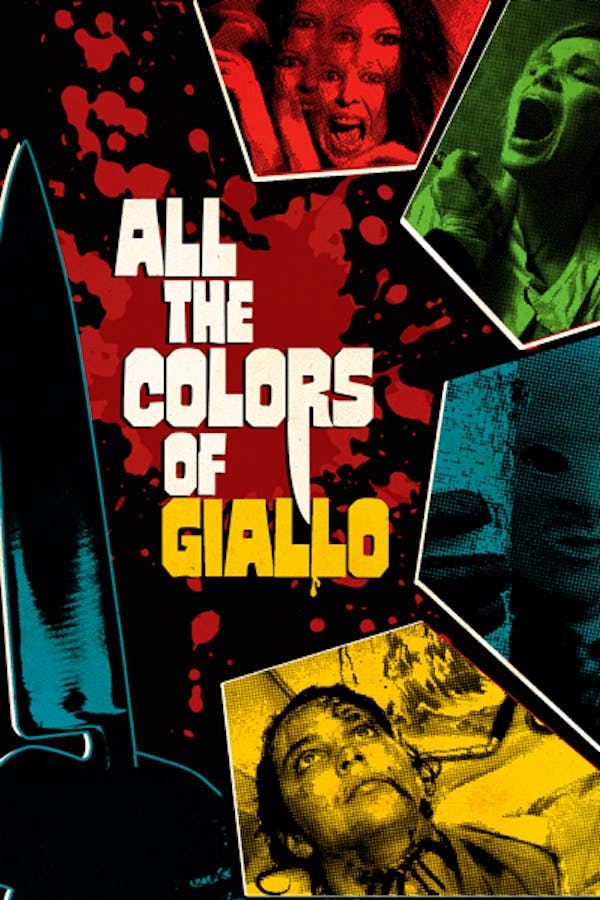 All the Colors of Giallo
Directed by Federico Caddeo
'Giallo' is Italian for 'yellow', the color of the lurid pulp novels that inspired one of the most intense, extreme and influential genres in movie history. In this unprecedented documentary, experience the evolution of giallo through interviews with the masters of the form, including Dario Argento, Lucio Fulci, Umberto Lenzi, Sergio Martino, Daria Nicolodi and many more.
A documentary on the intense and influential giallo genre.
Cast: Dario Argento, Lamberto Bava, Barbara Bouchet, Luciano Ercoli, Edwige Fenech
Member Reviews
I really wanted to like this as I find giallos fascinating, but this is basically just long interview segments that are so dry, blood drenched giallos are made boring. Also I have NO problem with subtitled films at all, but things are not helped by the translations. Lt.Aldo from Inglorious B*sterds would do a better job translating than whoever translated these interviews.
All the Colors of Giallo is a documentary about the history of Italian giallo films and the influential filmmakers within the genre. It has some great interviews with big names, but the documentary itself doesn't have a thesis or much of a framework so the movie feels rushed and unguided. I learned a lot of interesting stuff (especially some of the petty grievances between directors and actors), but it all went so fast that I'm not sure how much I'll retain.
It's not so much that the documentary is hard to read, but the translations are so off. It's really jarring when you can understand the interviewees and reading the subtitles is like '....that's not what they said.' Still a decent documentary. Just wish the translations were more accurate.
I honestly hate giallo movies (books are all right) more than just about anything. That being said, this documentary is pretty good.
Thought this was a great documentary except for the subtitles. Like someone else mentioned, the white lettering on white or multi-colored backgrounds is extremely hard to read.