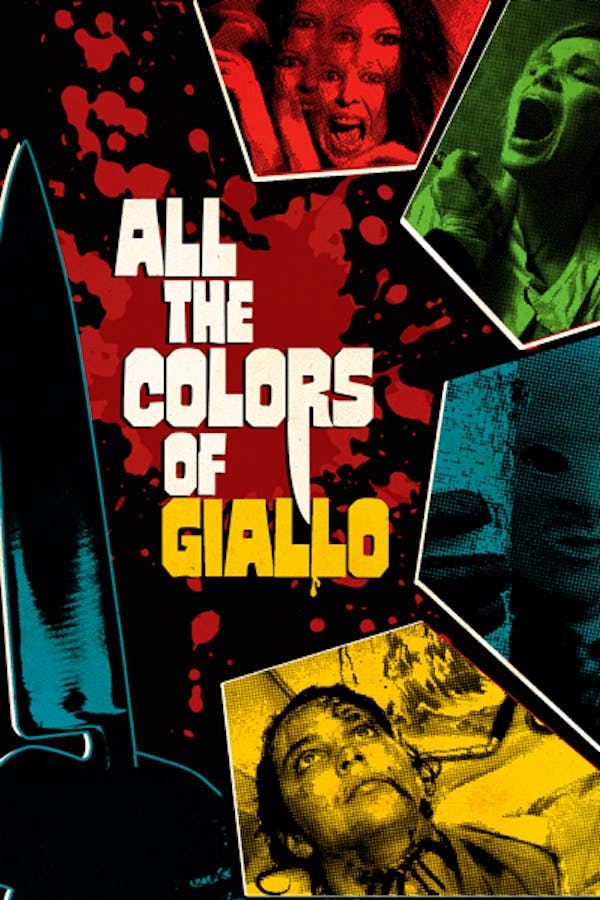 All the Colors of Giallo
Directed by Federico Caddeo
'Giallo' is Italian for 'yellow', the color of the lurid pulp novels that inspired one of the most intense, extreme and influential genres in movie history. In this unprecedented documentary, experience the evolution of giallo through interviews with the masters of the form, including Dario Argento, Lucio Fulci, Umberto Lenzi, Sergio Martino, Daria Nicolodi and many more.
A documentary on the intense and influential giallo genre.
Cast: Dario Argento, Lamberto Bava, Barbara Bouchet, Luciano Ercoli, Edwige Fenech
Member Reviews
It's probably not for everyone but I really liked learning about the history and Fulci's feelings sbout Argento- yeah tell me how you really feel 😬
Good movie to put on while doing chores, find out some trivia facts and potentially some movies to add to your watch list
great interviews with the best in the business.
Eccellente! If you are a giallo buff, this is quite a thorough, brief history told in interview form. I learned new things about this great film genre.
This is a detailed history of the giallo--or at least as much as you can do in 89 minutes. The first half is best as it delves into the work of Mario Bava and Dario Argento. The second half drags and covers less interesting directors (IMO). Nonetheless, it's a good introductory education to the giallo.