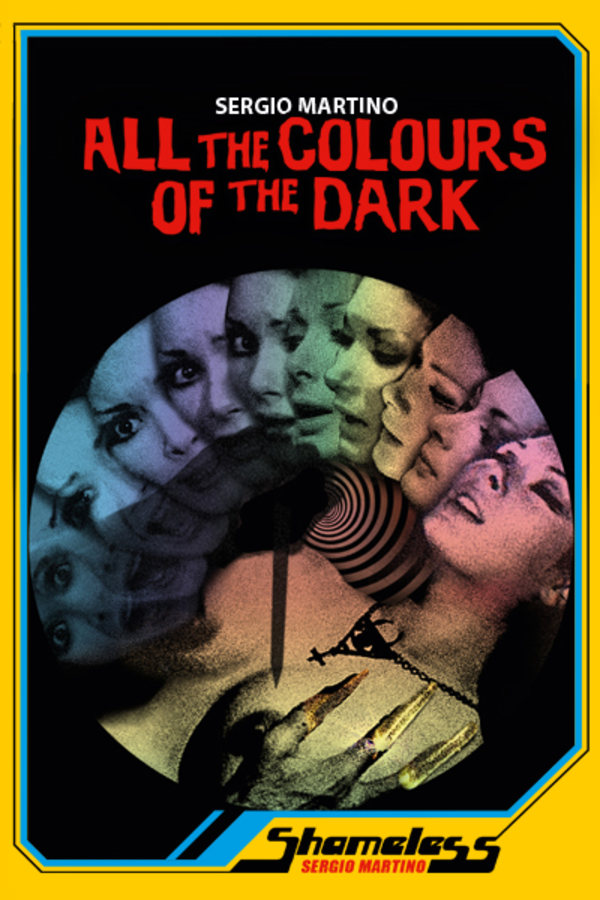 All the Colors of the Dark
Directed by Sergio Martino
The luscious Edwige Fenech gives the performance of her career as a woman tormented by visions of Satanic violence, hallucinatory horror and psychosexual insanity.
A woman is tormented by visions of Satanic violence, hallucinatory horror and psychosexual insanity.
Cast: George Hilton, Edwige Fenech, Ivan Rassimov
Member Reviews
1970's Satanic Panic. I would recommend if you are fan of 60's/70's/80's horror having to do with witchcraft and/or Satanism. This Italian horror film does make more sense with recurring watches.
This film is an audio-visual feast with well-used dutch angles, one of the best stalking cameras I've ever seen, fantastic use of colour and excellent scene-setting. I was never bored because the lead was so engaging and so was the camera! Props to "Mary" also. The sound-track to this film is excellent! I would compare this film favourably to Deep Red, and would say this is a damn sight better than "Torso". I haven't been too impressed with Sergio Martino until now, but boy did he nail it with this one. One skull off for the lead being a bit too helpless and a bit of goofiness here and there.
I would say that this is a fine film. It fits the giallo moniker to a tee, from the editing to the soundtrack(which is awesome) to just the casual amount of female nudity shown, but doesn't really do that much to separate itself from other more noteworthy films of the genre. And while yes giallo plots often don't make sense and tend to have a rushed wrap up this somehow felt both rushed and drawn out, like the filmmakers couldn't make up their minds whether to go with the totally bonkers ending or the happy ending so just out both in making the movie feeling longer. Overall I think I give it a 6/10. A decent film but not anything that was a masterpiece.
An outstanding 70s occult film, it's unique style makes it great.
Classic 70s Occult film. Nothing really different from other films of its time, but certainly not a bad movie.