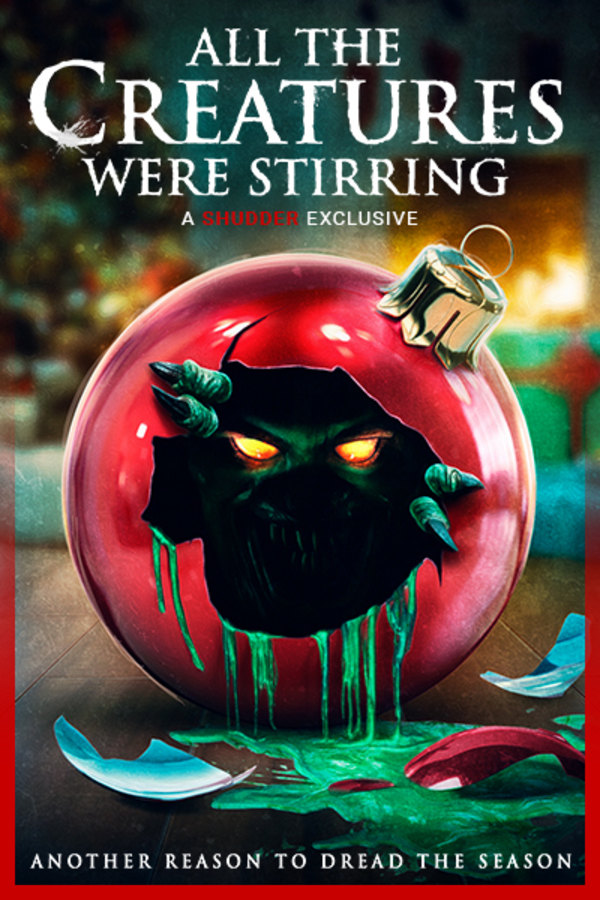 All the Creatures Were Stirring
Directed by David Ian McKendry, Rebekah McKendry
Ho, ho, no! The joyful spirit of the holidays is about to take one dark turn after another. From sadistic office parties and last-minute shopping nightmares, to vengeful stalkers and immortal demons, there's plenty out there to keep you from getting out of bed to see what's under the tree this holiday season. Constance Wu and Jonathan Kite headline a sensational ensemble cast in this devilish stocking stuffer of a movie. A SHUDDER EXCLUSIVE.
In this devilish horror anthology, there's plenty to fear this holiday season.
Cast: Constance Wu, Jonathan Kite, Jocelin Donahue, Ashley Clements, Mark Kelly
Member Reviews
A silly and jumbled collection of California-Christmas horror shorts akin to Tales From The Crypt/Creepshow, often amateurish but fun nonetheless. The ending is terrible, as if the filmmakers didn't know how to end a story.
Worst dissapointment compilation film. the office one in the beginning was ok. Alternate good film is Christmas Horror Story on Netflix. That one was awesome.
My favorite genre, a fun film