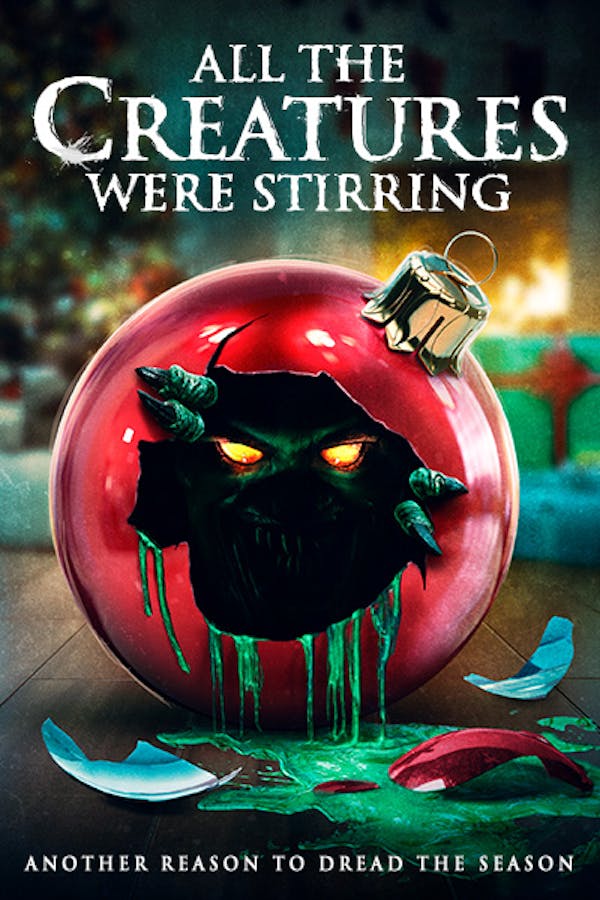 All the Creatures Were Stirring
Directed by David Ian McKendry, Rebekah McKendry
Ho, ho, no! The joyful spirit of the holidays is about to take one dark turn after another. From sadistic office parties and last-minute shopping nightmares, to vengeful stalkers and immortal demons, there's plenty out there to keep you from getting out of bed to see what's under the tree this holiday season. Constance Wu and Jonathan Kite headline a sensational ensemble cast in this devilish stocking stuffer of a movie. A SHUDDER EXCLUSIVE.
In this devilish horror anthology, there's plenty to fear this holiday season.
Cast: Constance Wu, Jonathan Kite, Jocelin Donahue, Ashley Clements, Mark Kelly
Member Reviews
I love an anthology... as an idea. The concepts are a little wonky here, although I did enjoy the game in the first tale. Unfortunately my attention kept wandering off in the middle of the third or fourth part, and I didn't really wanna finish it. 2/5 for the attempt and the fun start, and for the framing device of bad regional theater, that was charming.
It was okay. Though nothing really stood out. The short-stories themselves were decent though a few were on the boring side. Kills were meh.
It was okay. Nothing really stood out. the sgor
This movie is pure happiness who cares if the effects r bad?????????????
4 out of the 5 shorts were good, but the ending was just a let down. Had the ending went somewhere I would have given 5 skulls.