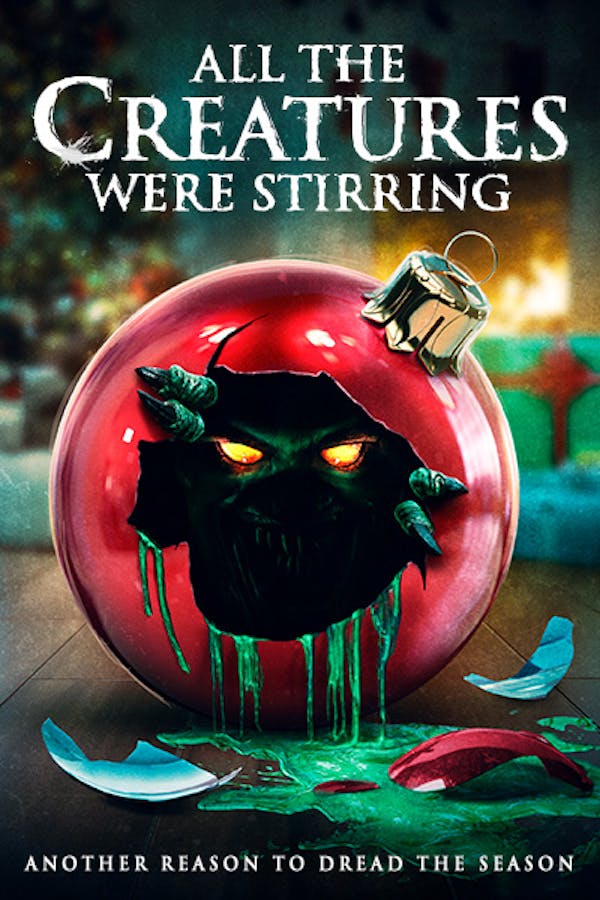 All the Creatures Were Stirring
Directed by David Ian McKendry, Rebekah McKendry
Ho, ho, no! The joyful spirit of the holidays is about to take one dark turn after another. From sadistic office parties and last-minute shopping nightmares, to vengeful stalkers and immortal demons, there's plenty out there to keep you from getting out of bed to see what's under the tree this holiday season. Constance Wu and Jonathan Kite headline a sensational ensemble cast in this devilish stocking stuffer of a movie.
In this devilish horror anthology, there's plenty to fear this holiday season.
Cast: Constance Wu, Jonathan Kite, Jocelin Donahue, Ashley Clements, Mark Kelly
Member Reviews
it bad but it's also not good, my favorite one was the last one with the aliens. Yeah the acting is awful and the cg is okay in parts (ssooooo not in others) but I've seen way worse anthologies!
I loved this one! Fresh, sharp, keeps your interest! Snappy writing! Love it.
Pretty unwatchable anthology. I bailed during the last one because they were just not good
If I could give this a zero I would. The acting was awful.