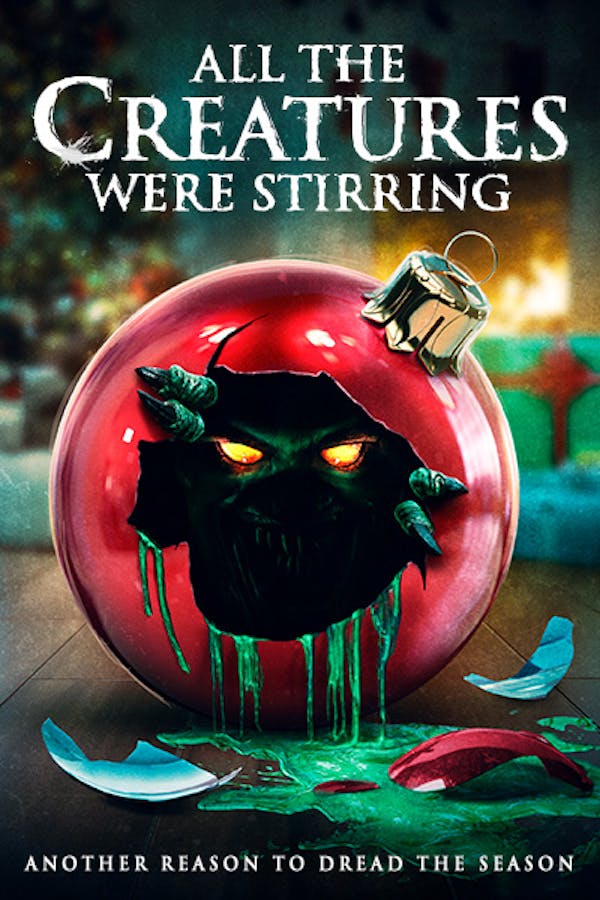 All the Creatures Were Stirring
Directed by David Ian McKendry, Rebekah McKendry
Ho, ho, no! The joyful spirit of the holidays is about to take one dark turn after another. From sadistic office parties and last-minute shopping nightmares, to vengeful stalkers and immortal demons, there's plenty out there to keep you from getting out of bed to see what's under the tree this holiday season. Constance Wu and Jonathan Kite headline a sensational ensemble cast in this devilish stocking stuffer of a movie. A SHUDDER EXCLUSIVE.
In this devilish horror anthology, there's plenty to fear this holiday season.
Cast: Constance Wu, Jonathan Kite, Jocelin Donahue, Ashley Clements, Mark Kelly
Member Reviews
Interesting. . .not a bad movie but not one I would have picked for myself to watch, the stories were ok but defiantly needed more to them.
getting the moat our of this subscription, so I watched this one down. not bad, not great. i actually liked the last story better, but the overall arch-story could have been better.
There are a couple decent segments in here, but for the most part, they don't really feel completely thought out or cohesive. Might be okay to have on in the background, but I was really disappointed in this.
this movie started off pretty strong, but it used its best stuff earlier. doesnt pick up much after the second story. but it was very well done for what you can tell was a pretty low budget movie
There were no critters coming out of the ornaments so we were all pretty disappointed. The story where the girl showed up to spend Christmas with the guy was the best one, the others all mostly fell flat or just were kinda bleh.