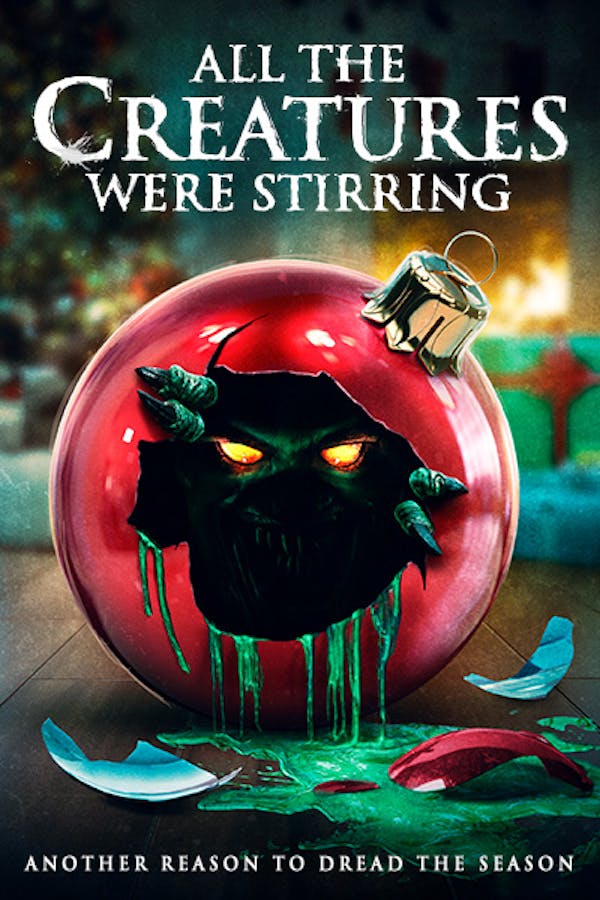 All the Creatures Were Stirring
Directed by David Ian McKendry, Rebekah McKendry
Ho, ho, no! The joyful spirit of the holidays is about to take one dark turn after another. From sadistic office parties and last-minute shopping nightmares, to vengeful stalkers and immortal demons, there's plenty out there to keep you from getting out of bed to see what's under the tree this holiday season. Constance Wu and Jonathan Kite headline a sensational ensemble cast in this devilish stocking stuffer of a movie. A SHUDDER EXCLUSIVE.
In this devilish horror anthology, there's plenty to fear this holiday season.
Cast: Constance Wu, Jonathan Kite, Jocelin Donahue, Ashley Clements, Mark Kelly
Member Reviews
Umm....I'm not sure what to think of this. I mean, some of the stories within the show the characters were seeing were somewhat interesting but I don't think I would watch this again. The ending is just bizarre although it does give a bit of creep factor throughout the entire movie. If you want background noise while doing other things, put this on.
Overall not bad, the framing device used was certainly an odd but fun one, the ending kind of fell flat for me but the lead up not too bad, the stories reminded me of some of the old "are you afraid of the dark" episodes just enough creep to them didn't rely on gore or jump scares. I'd say worth a watch if you enjoy odd ball anthologies.
A little uneven, and brimming with camp. Still a fun watch that doesn't take itself seriously, and you shouldn't either.