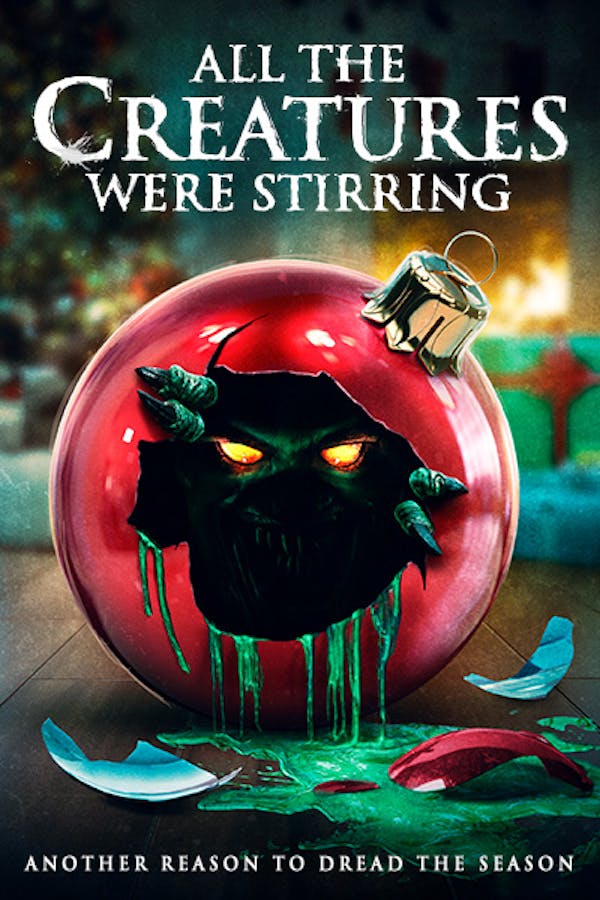 All the Creatures Were Stirring
Directed by David Ian McKendry, Rebekah McKendry
Ho, ho, no! The joyful spirit of the holidays is about to take one dark turn after another. From sadistic office parties and last-minute shopping nightmares, to vengeful stalkers and immortal demons, there's plenty out there to keep you from getting out of bed to see what's under the tree this holiday season. Constance Wu and Jonathan Kite headline a sensational ensemble cast in this devilish stocking stuffer of a movie.
In this devilish horror anthology, there's plenty to fear this holiday season.
Cast: Constance Wu, Jonathan Kite, Jocelin Donahue, Ashley Clements, Mark Kelly
Member Reviews
Fun and creative I enjoyed this quite a bit. Fun small stories and the singular connecting story caught me off guard!
Some stories were good, others cared less. but overall, don't regret watching this anthology.
This was an enjoyable watch for the most part. This Christmas season (2021), I had decided to do a 12 Days Of Shudder Christmas. Each day (starting December 25th), I have been watching a different Christmas-themed horror film available on Shudder. I decided to watch All The Creatures Were Stirring because the anthology style seemed interesting. Also, I was curious as to the reason for such mixed reviews. I enjoyed some of the stories more than others. The wraparound story was an interesting concept. I liked the idea of the characters watching the performances. It is a minimalist style of theatre, which I do not think many people understand. I believe this theatre style was chosen so the characters would have to use their imagination to visualize what was happening. When we see the short films (stories), it is as if we are seeing the imagined images of the theatre audience. To be more specific, we are seeing it through the eyes/mind of Jenna. The ending of the wraparound story was confusing. Also, a couple of the segments were a little boring or random. Usually, when making a short film, each detail shown is meant to be involved in the story since there is such little time in the film (10-12 minutes usually). Overall, I enjoyed the film. However, there is definitely room for improvement throughout. My official rating would be between 65-70%.
Low production value, good ideas, weak ending. Not the worst I have ever seen and the theater show had me giggling in a good way. Totally off put by the staring man, I mean that in a good way as well, I wish he was explored more. Not horrible but not great.
Let's be real here- it's not a terrible anthology. Stories are somewhat entertaining, but the production value is low. If this whole movie had the budget of Tales of Halloween I'm sure the dummies of horror would label this a cult classic. TOH isn't a cult classic and neither is this, but at the very least they're mildly entertaining.