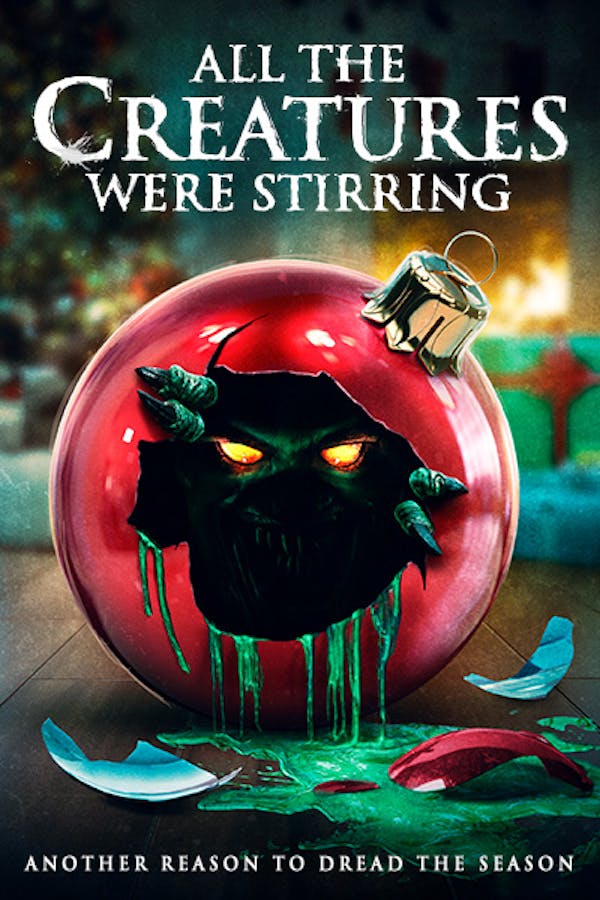 All the Creatures Were Stirring
Directed by David Ian McKendry, Rebekah McKendry
Ho, ho, no! The joyful spirit of the holidays is about to take one dark turn after another. From sadistic office parties and last-minute shopping nightmares, to vengeful stalkers and immortal demons, there's plenty out there to keep you from getting out of bed to see what's under the tree this holiday season. Constance Wu and Jonathan Kite headline a sensational ensemble cast in this devilish stocking stuffer of a movie.
In this devilish horror anthology, there's plenty to fear this holiday season.
Cast: Constance Wu, Jonathan Kite, Jocelin Donahue, Ashley Clements, Mark Kelly
Member Reviews
Wasn't great, wasn't horrible. An O.K. watch if you want some holiday blood.
Interesting concept, but during the movie you end up asking yourself, "Is it over yet?" First skit was ok, but it felt downhill from there. Slow burn in a way with no real release at the end, just disappointment.
my wife and I picked this to watch as a compromise, I didn't want to watch a Christmas movie, so we settled on this, which we thought would be good fun. It was not. Bland and Boring. I don't remember the names of the segments, we watched 3 of them, and i was honestly disappointed when it said it was "Intermission" I was like, "Please, no more!" so we shut it off. just awful.
valid christmas movie good for the background
My low brow sensibilities were actually enjoying this a lot! I'm honestly surprised by the level of consistent quality you kinda hit or miss with most anthologies. Definitely gonna be recommending it for the Christmas movie watching party.