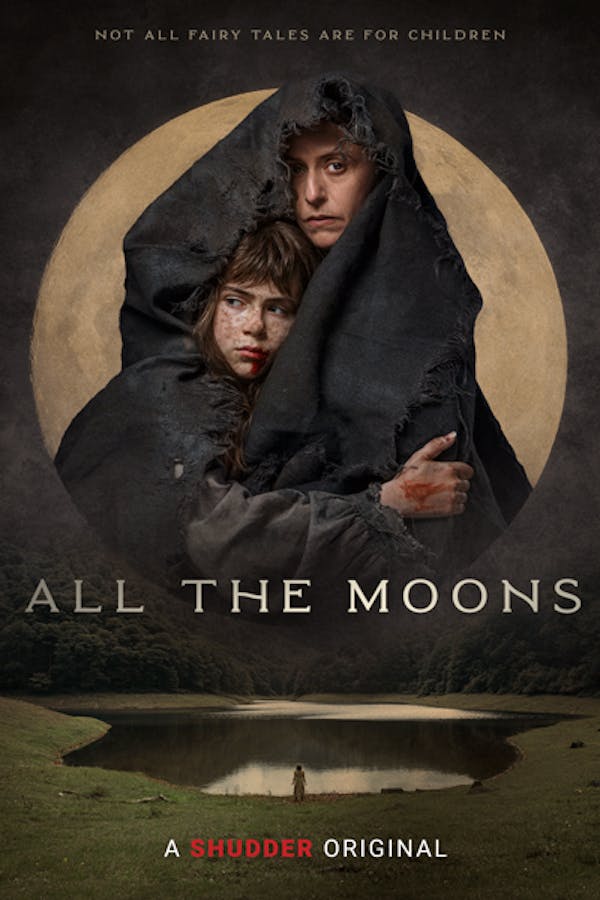 All The Moons
Directed by Igor Legarreta
North of Spain, end of the 19th century. During the final throes of the last Carlist war, a little girl is rescued from an orphanage by a mysterious woman who lives deep inside the forest. Badly wounded and close to death, the girl believes the woman to be an angel who has come to take her to Heaven. Soon, however, she will discover that what this strange being has actually given her is the gift of eternal life... by turning her into a vampire. Left with no choice but to accept her new condition, she will have to learn to live in the profound and painful loneliness of time, trapped inside her little girl's body. An infinity of moons go by before, one day, she meets Cándido, a humble man who takes her in and treats her as if she were his own daughter. Now the little girl will be set on a new path, one that will see her rebel against her animalistic nature and revive in her the hope of getting back the life that was stolen from her. A SHUDDER ORIGINAL
During the final throes of war, a little girl is rescued from an orphanage by a mysterious vampire who lives deep inside the forest.
Cast: Haizea Carneros, Josean Bengoetxea, Itziar Ituño
Member Reviews
Great vibes, touches upon several sensitive subjects and has a great story of eternal life
This vampire film does not have any typical gore or jump scares often associated with the genre. However, if you can get past that, it is a visually beautiful take on the genre and asks interesting questions about what makes a life meaningful.