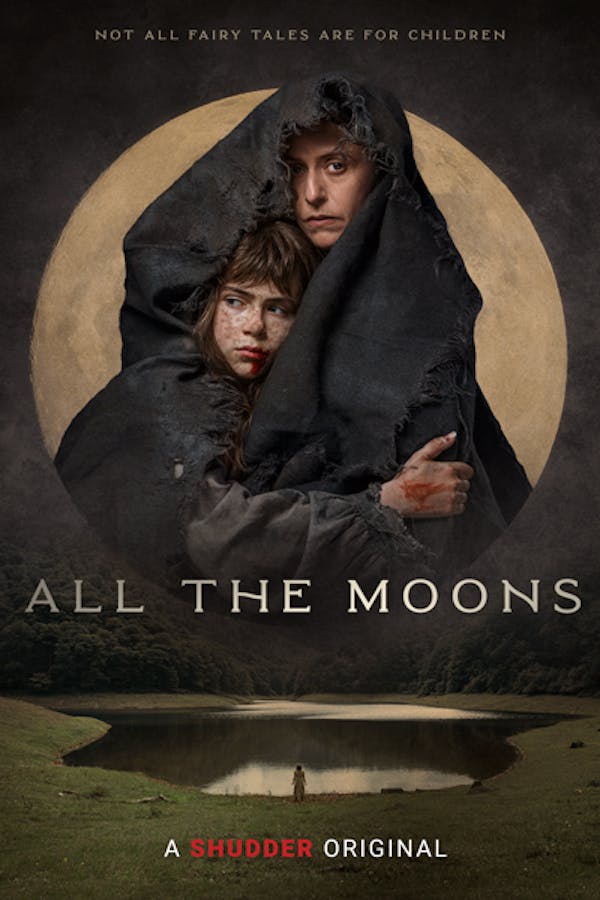 All The Moons
Directed by Igor Legarreta
North of Spain, end of the 19th century. During the final throes of the last Carlist war, a little girl is rescued from an orphanage by a mysterious woman who lives deep inside the forest. Badly wounded and close to death, the girl believes the woman to be an angel who has come to take her to Heaven. Soon, however, she will discover that what this strange being has actually given her is the gift of eternal life... by turning her into a vampire. Left with no choice but to accept her new condition, she will have to learn to live in the profound and painful loneliness of time, trapped inside her little girl's body. An infinity of moons go by before, one day, she meets Cándido, a humble man who takes her in and treats her as if she were his own daughter. Now the little girl will be set on a new path, one that will see her rebel against her animalistic nature and revive in her the hope of getting back the life that was stolen from her. A SHUDDER ORIGINAL
During the final throes of war, a little girl is rescued from an orphanage by a mysterious vampire who lives deep inside the forest.
Cast: Haizea Carneros, Josean Bengoetxea, Itziar Ituño
Member Reviews
Beautiful, thought provoking, emotional. Great story and the young lead actress was wonderful. This has to be the best vampire film I've ever watched.
what a powerful moive so much empathy i really Injoyed this moive its amazing what the human body will do to survive but hasnt time changed back then things were so different to what our time is now u need to have a open mind with moives like these so much depth and survival what a incredible moive to watch sometimes as humans we forget the most important things and it's movies like this that helps to remind us of who we are and what we have and the strength of the human soul will do to survive and humans need love and to feel belonged well done director bloody awesome moive and so true to home as well never give up no matter what life throws at u fricken awesome moive
Beautifully emotional and with wonderful acting from the lead, especially for such a young actor! I wasn't sure about the ending, but it is one of those movies I'd watch again to see if it felt different a second time in that department. If you want an existential, unique vampire story about love & the toll of "forever", this is it!
Totally different approach to Vampirism and i absolutely loved it! Yeah, a lil slow but well worth it. The humanity behind the entire movie was moving. I can't say enough about how they truly captured how purity of hearts cannot be swayed. Definitely a movie that I will watch more than once and im not one for repeats.