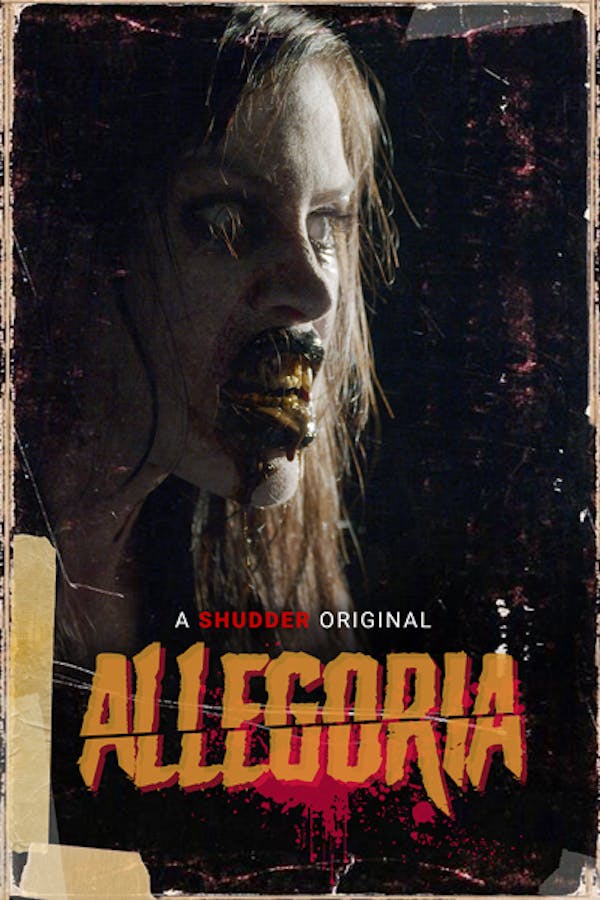 Allegoria
Directed by Spider One
A group of artist's lives become unwittingly entangled as their obsessions and insecurities manifest monsters, demons and death. A SHUDDER EXCLUSIVE
A group of artist's lives become unwittingly entangled as their obsessions and insecurities manifest monsters, demons and death.
Cast: Krsy Fox, Adam Busch, Bryce Johnson, Scout Compton
Member Reviews
it is a true slasher. A good movie to escape from the present day noise.
70 minutes of pure fun and horror don't listen to negative reviews.
Almost didn't watch this because of the reviews, I'm glad I did. The acting is solid and the last dialogue scene was a stellar performance. The writing feels like artists critiquing themselves and their industries without coming off as joyless. While it is absolutely pretentious at times, this feels intentional, meant to poke fun at real people through allegory. The connections between the stories are mostly loose but obvious if you're paying attention, there's no wraparound it's just interwoven through pieces of scenery or a couple lines of dialogue. Definitely worth watching and far better than I expected.
I thought everyone was exaggerating. This movie was dumb and very pertenious.
A bit pretentious and corny