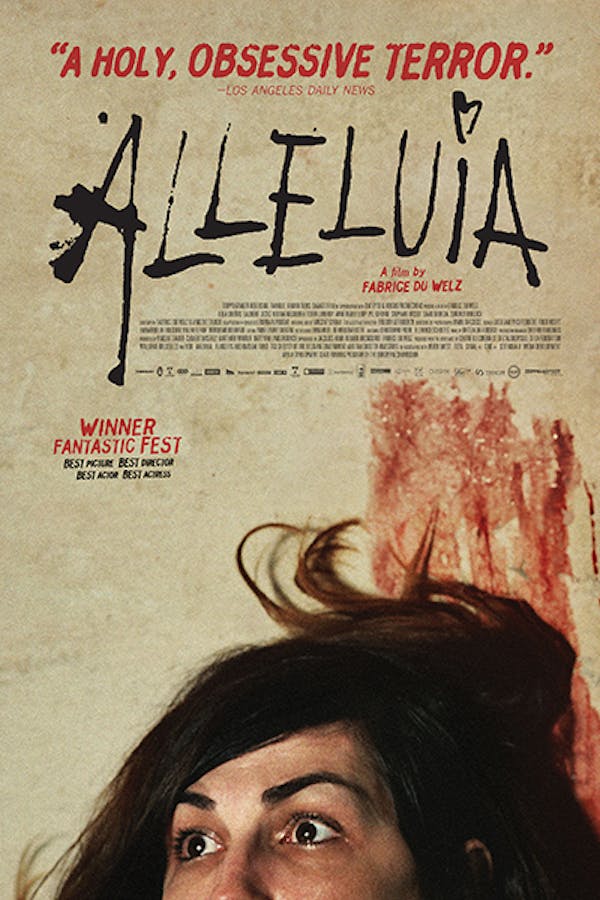 Alleluia
Directed by Fabrice Du Welz
A con artist and his girlfriend seduce and murder widows in this twisted chiller from director Fabrice du Welz (CALVAIRE). After a blind date, Gloria (Lola Dueñas), realizes gorgeous Michel (Laurent Lucas), has conned her out of money. When Gloria tracks him down, she offers to help him con women. But her jealousy leads to graphic slayings which strengthen the couple's perverse passion for each other. Based on the same true crime case depicted in the 1969 cult classic THE HONEYMOON KILLERS, ALLELUIA boasts vivid and haunting cinematography from AMER's Manuel Dacosse. (In French with English Subtitles)
A con artist and his girlfriend seduce and murder a series of lonely widows.
Cast: Lola Dueñas, Laurent Lucas, Héléna Noguerra
Member Reviews
Downer French thriller. Not a fun watch.
It was ok. Spoiler alert man I just wanted that main character chick to die or better yet tortured then die.
Sick stuff. You'll need a long, hot shower after spending 90 minutes with these miserable people. Very, very good "amour fou" horror movie. Yuck.