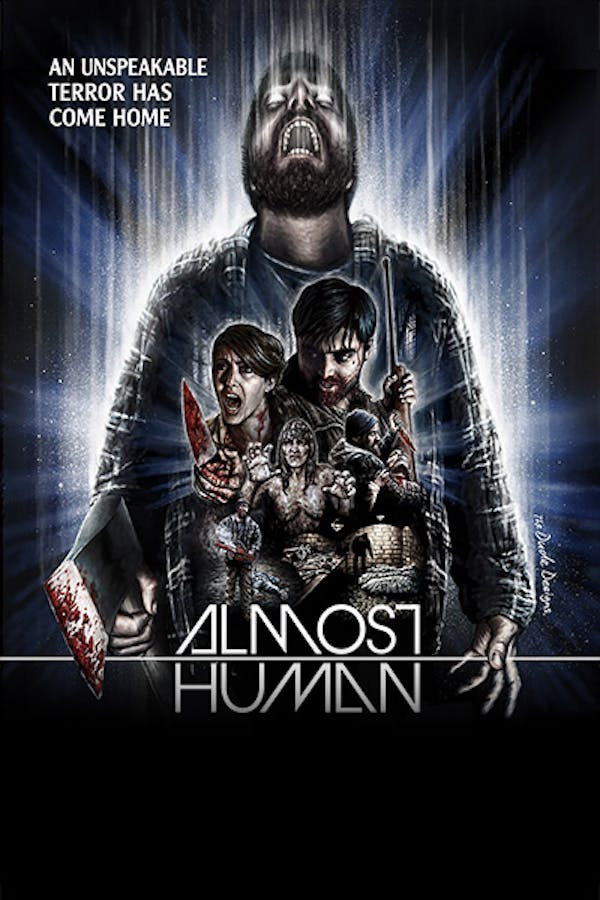 Almost Human
Directed by Joe Begos
Two years ago when Mark was abducted by aliens, his friends couldn't figure out what really happened to him. But when Mark returns suddenly, it coincides with a series of vicious local murders. Suspecting Mark may be responsible, his best friends Seth and Jen investigate what happened to Mark and try to stop the outer-space evil that now seems to be inside him before it heads their way. Joe Begos' sci-fi horror debut thrilled audiences at 2013 horror festivals thanks to its' gruesome twist on the COMMUNION-style alien abduction narrative.
An alien abductee returns after two years, then goes on a savage killing spree.
Cast: Graham Skipper, Josh Ethier, Venessa Leigh
Member Reviews
Wasn't expecting much from this movie, it wasn't at all bad but it didn't really keep me invested in the story. Bland characters, an okay premise, I just skimmed it to the ending and meh... good gore tho.
Alien abduction movie with good acting and realistic dialogue among the missing. Bless 'em, they were trying. Some nice 3rd act kills though.
Some impressive practical effects for such a low budget. A short & well-paced story with a very good ending.
i liked it! haters gunna hate but worth the watch :)
A small budget, but decent gore and visual effects. The premise is decent too. Solid.