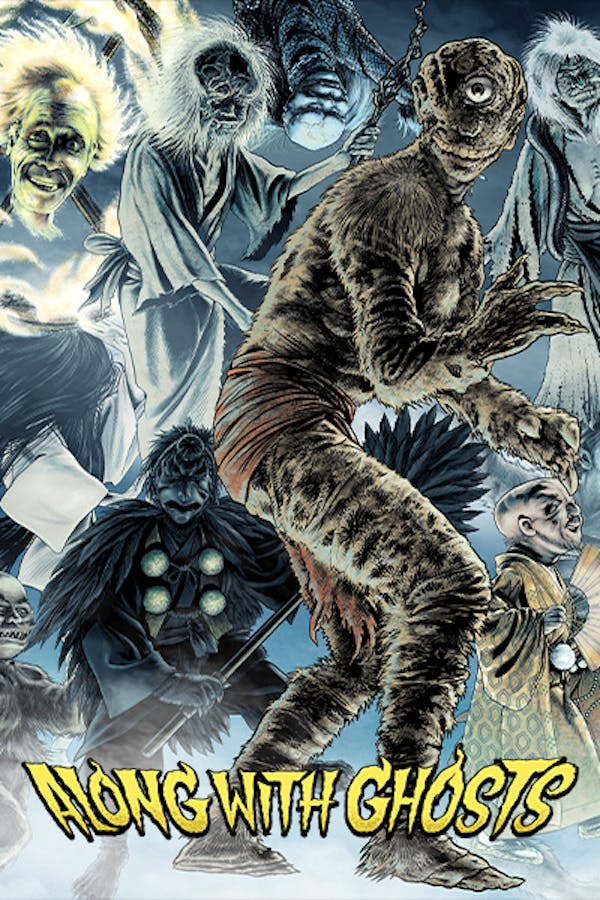 Along with Ghosts
Directed by Yoshiyuki Kuroda, Kimiyoshi Yasuda
The yokai are roused to defend a young girl on the run from deadly yakuza.
The murder of an old man on sacred grounds provokes the intervention of vengeful yôkai (Japanese spirits.)
Cast: Kôjirô Hongô, Pepe Hozumi, Masami Burukido
Member Reviews
Aikido, sword fighting, ghosts, family all in one.
Such an awesome flick! Period yakuza skulduggery, family secrets, quality swordplay! Ghosts, curses, haunted objects, yokai galore! Fantastic sets -- late autumn forest zoomed in until it becomes a character, the crisscrossing shadows becoming as the lines of a face, back alleys brimming with detritus and dark corners that could hide anything! Not a bad thing about it, and they stuck it all . . . into 78 minutes?!
This was so refreahing and charming too watch. Yokai folklore is becoming a new favorite thanks to Shudder, more like this would be a blessing. Creative effects and an overall otherworldly tone.
very fun movie to watch, mix of comedic and loveable characters with creative costume designs
Classic no doubt. I find this style of creature make up very effective over even the most realistic. there's something to be said about the love and art that went into the effects and set design here.