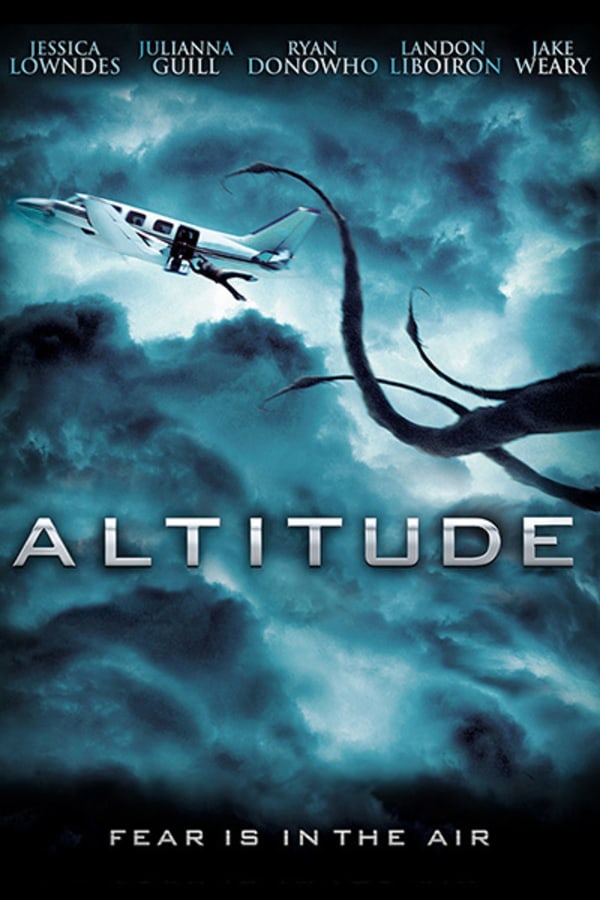 Altitude
Directed by Kaare Andrews
Five teenage friends – including rookie pilot Sara (Jessica Lowndes of TV's 90210) – rent a small plane for a weekend getaway. But shortly into the flight, something suddenly goes wrong. The instruments begin to malfunction. The plane won't stop climbing. A storm is closing in and fuel is running out. But for everyone on board the true horror has just begun: A mysterious force wants them all to die... and only one of them has the power to stop it.
A rookie pilot and her four teenage friends fight to survive as they find themselves trapped in a deadly showdown with an unknown force.
Cast: Jake Weary, Jessica Lowndes, Julianna Guill, Landon Liboiron, Ryan Donowho
Member Reviews
Tried to give this movie a chance based on its premise but it was painful to get thru. It was hard to care for what was going on because none of the characters were worth cheering for. The dialogue made absolutely no sense in certain parts. Like who has conversations like that in a middle of a crisis?!!? The basic science of air travel was completely lost & made it hard to believe anything was going was worth paying attention to, it might as well taken place in space. The movie was about 40 minutes too long and the ending just did not seem like it was part of the same movie, what in the world led up to that?
Lazy writing, bland characters, weak dialogue.
Would've worked better as a 20 minute short film. The "jock" was an unrealistic character. Why would anyone spend time with someone so disrespectful and rude?
Definitely kept my attention. Didn't think it was gonna be that great because they were on the plane the whole time but nicely done.