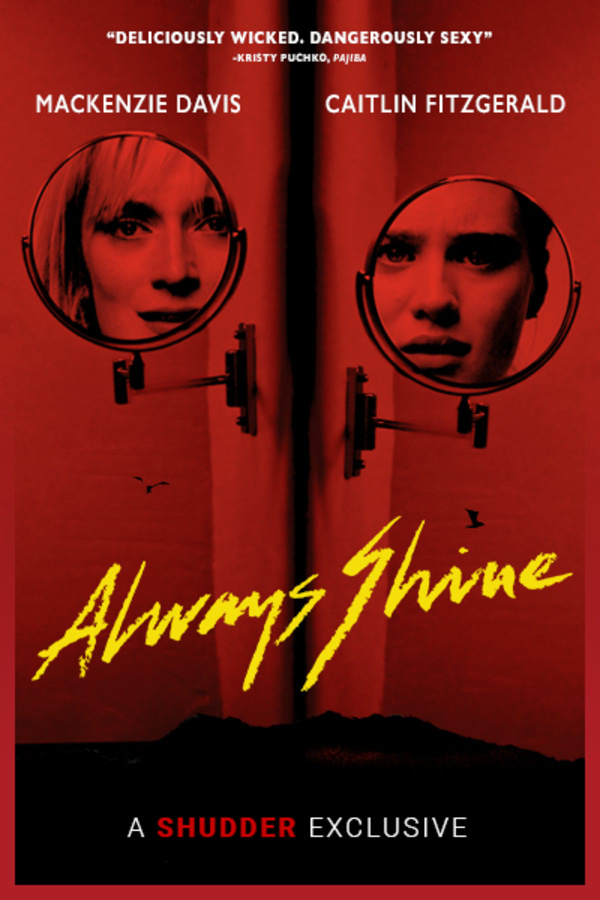 Always Shine
Directed by Sophia Takal
Two longtime friends, Beth, an indie actress whose star is on the rise, and Anna, who is still struggling, head off to a secluded cabin for a weekend vacation. But as secrets come out into the open that cause jealousy and resentment, the pair find both their friendship and their sanity decaying. As tensions ramp up, the two women seem to switch personalities and things start to get very, very twisted. Sophia Takal's acclaimed thriller offers a gripping update of the female friend psychosis subgenre typified by films like PERSONA, 3 WOMEN and MULHOLLAND DRIVE.
The relationship between two actress friends turns twisted when they head off on a weekend retreat.
Cast: Mackenzie Davis, Caitlin Fitzgerald, Lawrence Michael Levine, Alexander Koch, Jane Adams
Member Reviews
definitely had the potential to be a good psychological horror film but fell way fucking short. the acting was pretty good and the story, like i said, had potential. the tension was slowly rising, then hit its breaking point, and 10 minutes after it had gotten interesting it was over. and the ending really sucked. pass on this one.
Excellent acting . Pretty good story line.
Interesting character study of two women of extremes in the cut-throat world of acting. It was a little hard to sympathize with either (one is so passive you just want to scream at her and the other is so pushy that you wouldn't want to stick around her too long). By the end you just end up feeling bad for both and the tragedy the at over takes them.
love it. not horror but a slow burn thriller.