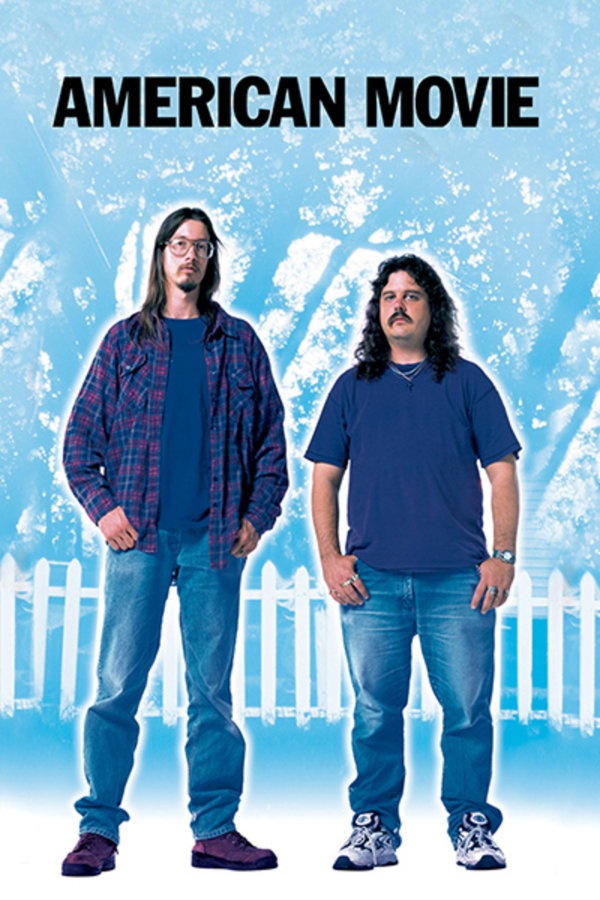 American Movie
Directed by Chris Smith
With the help of his mother, his 82-year-old uncle, and a local cast of hilarious weirdos, filmmaker Mark Borchardt fights his way through internal and external roadblocks to achieve his goal, to make his movie, his way. His inspiration comes from films as disparate as THE TEXAS CHAINSAW MASSACRE and THE SEVENTH SEAL, as well as his experiences growing up amid the grey skies, rusty cars, and ranch houses of Milwaukee's Northwest side. Spanning over two years of struggle, financial decline and spiritual crisis, AMERICAN MOVIE is a story of ambition, obsession, excess, and one man's quest for the American Dream.
A documentary crew captures every moment of amateur filmmaker Mark Borchardt's tortured attempts to complete his short horror film, Coven.
Cast: Mark Borchardt, Mike Schank, Tom Schimmels
Member Reviews
This movie is a time machine for me. It takes me back to a point in the 90's when I was in the midwest and knew people like Mark. It reminds me of the world which existed and the dreams people had then.
One of my top 5 all time films. So much heart; a beautiful document and exploration on what defines "The American Dream." I rewatch it every year or so.
I love this movie! LOVE it! I keep revisiting this movie! American Movie is a absolute watch! Anyone with a passion for film making or interests in film should watch this documentary! It is a must! After watching American Movie I search out and found Coven (1997) and watched it and love it!
This is my favorite film of all time. Lovable, flawed characters. A million quotable lines. In turns hilariously funny, deeply moving, and incredibly thought provoking.
I just watched Coven on yt and loved it. I loved this documentary too. It is easy to just fall in love with Mark. I could relate to him, respect him, and want to shake him all at once. And btw Mike is so entertaining I kept having to back up because I'd miss something from laughing so hard. It is really worth watching this then watching Coven to see how his vision panned out. It's because of films like this one, and The Road Movie, that I subscribe to Shudder. There's something for everyone here.