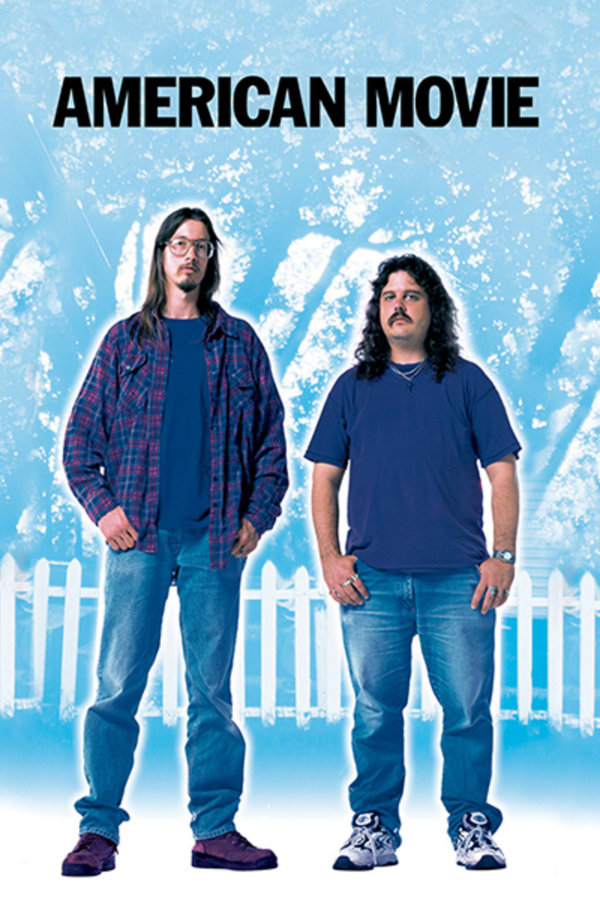 American Movie
Directed by Chris Smith
With the help of his mother, his 82-year-old uncle, and a local cast of hilarious weirdos, filmmaker Mark Borchardt fights his way through internal and external roadblocks to achieve his goal, to make his movie, his way. His inspiration comes from films as disparate as THE TEXAS CHAINSAW MASSACRE and THE SEVENTH SEAL, as well as his experiences growing up amid the grey skies, rusty cars, and ranch houses of Milwaukee's Northwest side. Spanning over two years of struggle, financial decline and spiritual crisis, AMERICAN MOVIE is a story of ambition, obsession, excess, and one man's quest for the American Dream.
A documentary crew captures every moment of amateur filmmaker Mark Borchardt's tortured attempts to complete his short horror film, Coven.
Cast: Mark Borchardt, Mike Schank, Tom Schimmels
Member Reviews
When I was a kid I found Mark hilarious and admirable for his passion. Now I find him insufferable, but that doesn't change the fact that this is a great documentary.
Really funny and sad in parts, but I loved every minute of it. I would recommend it to anyone looking for something laid back but captivating.
One of my all-time favorite docs. Not horror exactly, but totally belongs on Shudder in my opinion, contrary to some other reviews here. Mark's funny, odd, and often sad journey to make his horror movie is fascinating. Very human.
a truly oddly sweet film. it'll surprise you if you were too young to see it first time.