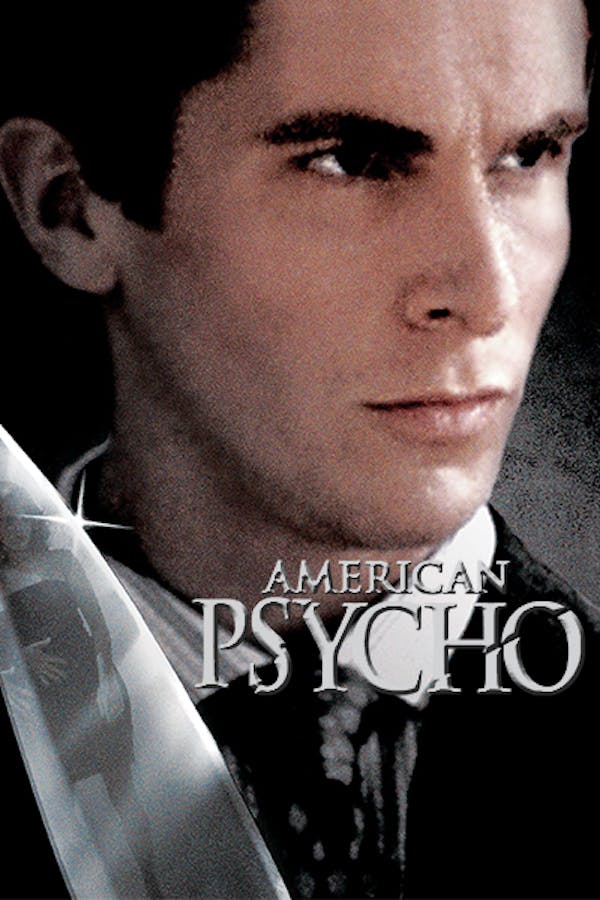 American Psycho
Directed by Mary Harron
Wealthy businessman Patrick Bateman (Christian Bale) spends his nights serial killing in Mary Harron's stylish and side-splitting adaptation of Bret Easton Ellis' controversial novel. Set in the coke-fueled world of New York in the 1980s, Harron's film offers tons of twisted pleasures, from Christian Bale's brilliantly unnerving performance (and droolworthy bod) to blackly comic chainsaw chop-em-up sessions soundtracked by the scariest pop tunes of the decade. The result is a modern horror classic that cleverly uses gore to satirize the nastiness of the Reagan era. Contains strong language, sexual scenes, violence and gore.
Wealthy '80s businessman Patrick Bateman spends his nights serial killing.
Cast: Christian Bale, Josh Lucas, Bill Sage, Chloe Sevigny, Justin Theroux, Reese Witherspoon
Member Reviews
I love Huey Lewis and The News!
Black comedy satirical Alice-of-life film about excess of the 80s
A fascinating story about a killer who has everybody fooled, even himself. A masterpiece of perspective and unreliable narration that is a little difficult to follow, albeit intentionally.
Comic masterpiece. 22 Skulls for dubs
Truly scared me so bad that I will not watch another movie with this actor...he played the role too good and now he will always be a serial killer to me......a must see