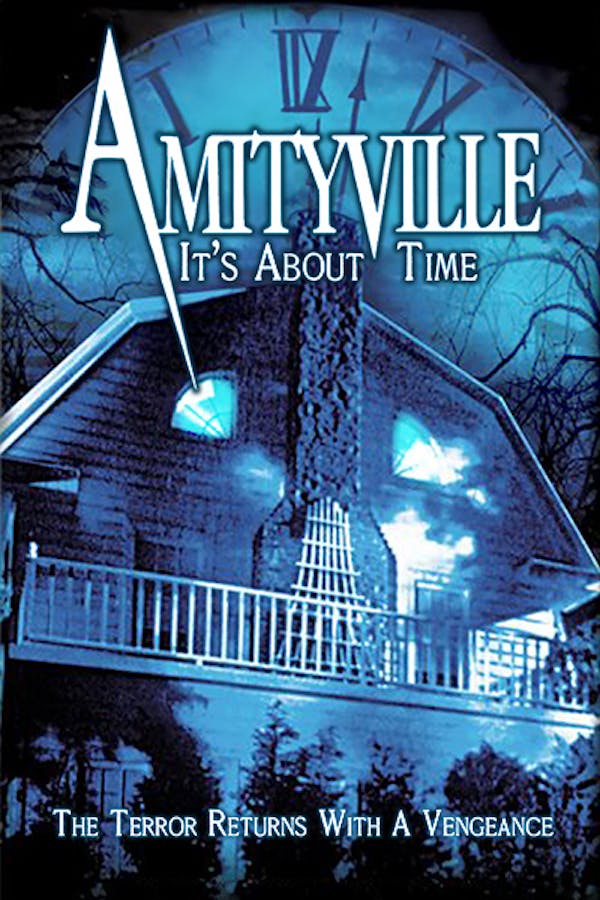 Amityville 1992: It's About Time
Directed by Tony Randel
Widower Jacob brings an old mantle clock back from a business trip to Amityville, N.Y. However, he and his family are unaware of the clock's dark history. It's not long before Jake; his girlfriend, Andrea; and his children, Lisa and Rusty, are faced with horrifying visions, animal attacks and the bending of time. The family must fight the clock's evil power before they become possessed completely.
An antique clock brought back from New York brings supernatural terror to a California neighborhood.
Cast: Stephen Macht, Shawn Weatherly, Megan Ward, Damon Martin
Member Reviews
If you love campy B rated horror movies from the 90's you will love this. It was so hilariously bad that it was good!
Jake's leg wound has by the far the most dynamic character arc in the movie. Honestly, the wound was my fav part of the movie. Always grossed out when it's visible but still wishing the camera's didn't cut away for longer so I can just stare at it in disgust. Although I enjoyed this movie, it really made me want to see a non existent movie called "The Wound" that is essentially Amityville 1992: It's all about time minus almost every aspect of the plot besides...the leg wound...and Peaches.
Can't lie, I loved this. It's got that trippy 90's style horror because duh, that's when it was made. It's got camp and a fun ending. I love how the only one with any real clue is Rusty and everyone treats him like he's the problem. Also liked how wardrobe only gave him 3 shirts for the whole movie. The makeup effects are gnarly and fun. I could watch this again.
This movie is ridiculous in a fun 90s campy sort of way. It kind of reminds me of a Tales From the Crypt episode, just super long. This would be a good one to watch with a group of friends who enjoy laughing at a certain kind of horror