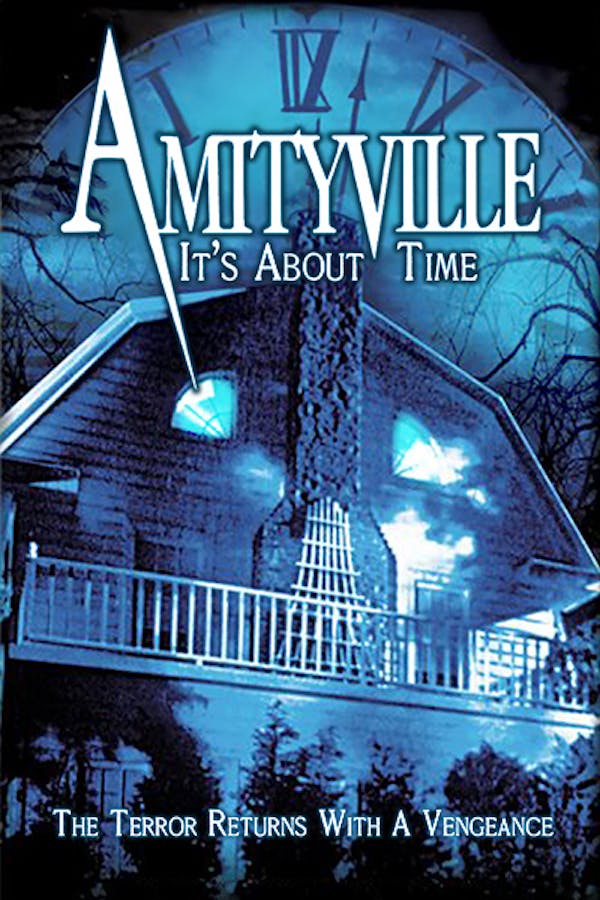 Amityville 1992: It's About Time
Directed by Tony Randel
Widower Jacob brings an old mantle clock back from a business trip to Amityville, N.Y. However, he and his family are unaware of the clock's dark history. It's not long before Jake; his girlfriend, Andrea; and his children, Lisa and Rusty, are faced with horrifying visions, animal attacks and the bending of time. The family must fight the clock's evil power before they become possessed completely.
An antique clock brought back from New York brings supernatural terror to a California neighborhood.
Cast: Stephen Macht, Shawn Weatherly, Megan Ward, Damon Martin
Member Reviews
Trust me. This movie is garbage.
I love a movie that knows it's insane trash and just runs with it.
Considering this is the sixth Amityville movie, this is waaayy better than it has any right to be. Loved the effects and there are some super good scenes.
Good ol'fashioned campy 90s horror - a very enjoyable watch. heh