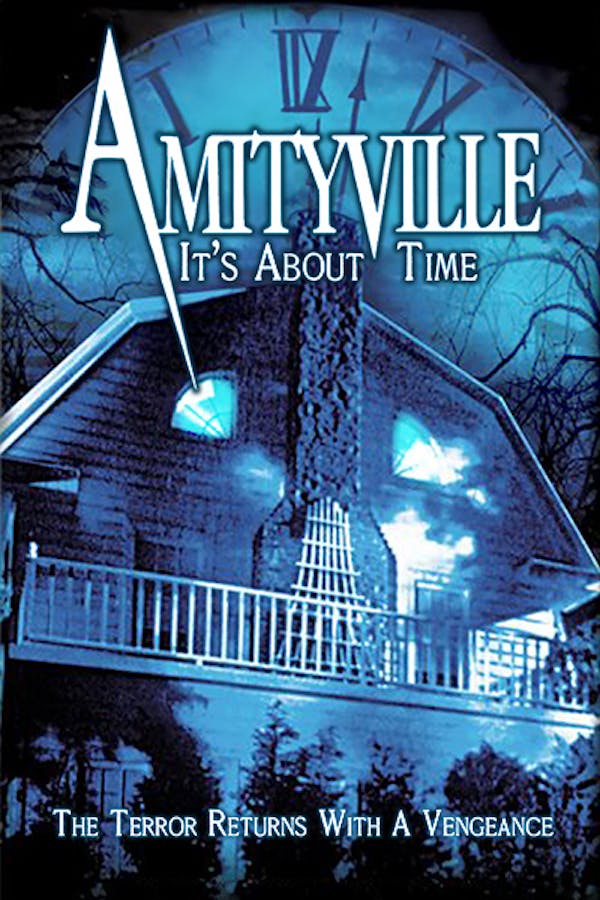 Amityville 1992: It's About Time
Directed by Tony Randel
Widower Jacob brings an old mantle clock back from a business trip to Amityville, N.Y. However, he and his family are unaware of the clock's dark history. It's not long before Jake; his girlfriend, Andrea; and his children, Lisa and Rusty, are faced with horrifying visions, animal attacks and the bending of time. The family must fight the clock's evil power before they become possessed completely.
An antique clock brought back from New York brings supernatural terror to a California neighborhood.
Cast: Stephen Macht, Shawn Weatherly, Megan Ward, Damon Martin
Member Reviews
honestly... a really fun haunted house movie. not great or groundbreaking, but fun. i loved the little twist at the end once everything came full circle! the effects were awesome and the acting was also pretty good!
Atmospheric and intelligent. I enjoyed it.
Absolutely fantastic. There is so much depth behind the characters and their complicated relationships that the generic subdivision feels very lush and lived-in. Andrea and Rusty are smart, strong-willed protagonists worth rooting for, and rather than just corny comic relief, Leonard is written to perfection. Mrs. Wheeler is a warm, welcome take on her archetype, and Jake, well, he was the cool dad from Monster Squad, so he's untouchable. 'About Time' is nowhere near as serious or scary as the original Amityville Horror, and nothing will ever be as sexy as Margot Kidder in the 70's. However, for a millenial like myself that looks back on '92 very fondly, I actually prefer this movie and would even venture to say its my favorite of the series.
Not bad at all. It really didn't need the Amityville name.
Or a direct to video Amityville sequel about a haunted clock... it's not terrible!