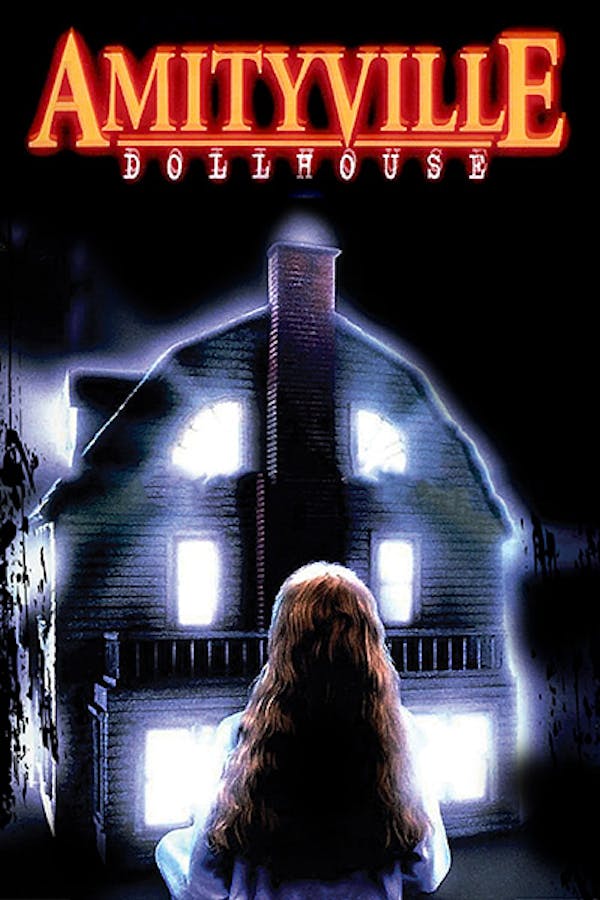 Amityville: Dollhouse
Directed by Steve White
A dollhouse that is a replica of the infamous Amityville haunted house is given to a little girl. Soon after, all sorts of horrible unexplained accidents start to happen. The family must work together to fight off the terrifying evil that has inhabited their lives. The house might be miniature, but the evil is full-sized!
A children's dollhouse, which is a miniature replica of the infamous Amityville house, is given to a young girl where the demonic evil soon comes out to cause more terror.
Cast: Robin Thomas, Starr Andreeff, Allen Cutler, Rachel Duncan, Jarrett Lennon
Member Reviews
This had SO much potential...at first. But the more I watched, the more it felt like from mid-story to end, the plot was rushed and seemed too hokey to get viewers engaged. Only 98 minutes to work with, so I understand why it was rushed. The one kid's dead soldier father ... really? That mask! You could see the actor's flesh moving underneath the nose and eye holes. Sorry, but it looked more like something from a Spirit Halloween store, even though I'm sure there was a lot of time spent in the makeup chair. I think I would have liked it a lot better if it had been granted at least another half-hour to 45 minutes.
the girl is cute....thats about ut
classic... if you love 90s movies then this one is for you!