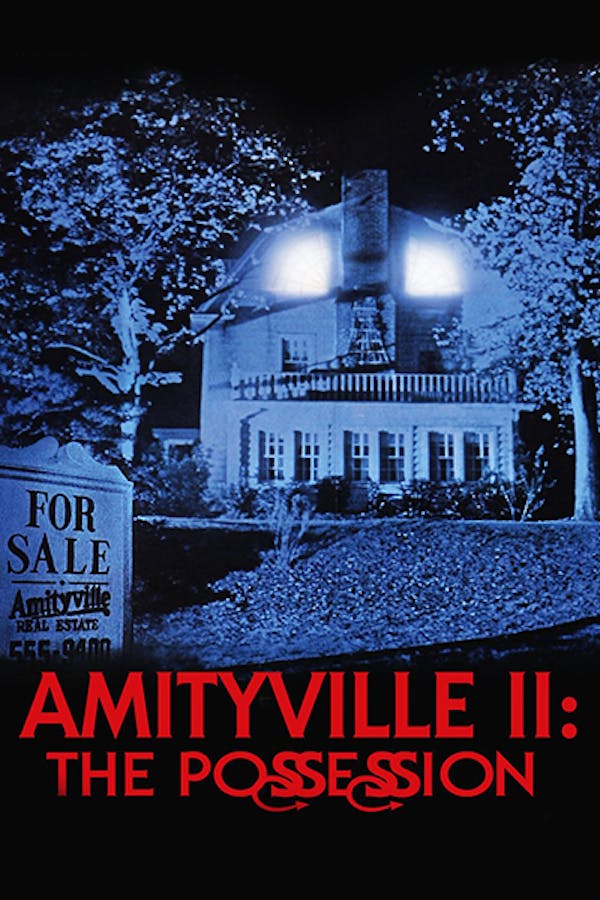 Amityville II: The Possession
Directed by Damiano Damiani
Loosely based on the original murders said to haunt 112 Ocean Avenue, this prequel to the first AMITYVILLE HORROR has the Montellli family's eldest son haunted by Indian spirits buried beneath the infamous Long Island house. Notably superior to – and sleazier than – THE AMITYVILLE HORROR, AMITYVILLE II sees Italian director Damiano Damiani and writer Tommy Lee Wallace (HALLOWEEN III) craft a hybrid haunting-possession film rife with terrifying taboo.
A family's son is haunted by spirits buried beneath their home in this superior sequel.
Cast: Burt Young, James Olson, Diane Franklin, Ted Ross
Member Reviews
Amityville II: The Incestuous Exorcist
Easy to watch, but nothing special. Old fashioned possession scenes fall short. Bro and sis aren't quite creepy enough for some reason. Family is dysfunctional enough to be slightly disturbing. I loved the priest, but his ending was far too predictable. Not bad for an older film, worth a casual watch.
This movie takes some wild turns.
The acting seems a little clumsy sometimes, but other than that this is one of the best movies out of the Amityville series. Very well directed and even the effects still hold up.