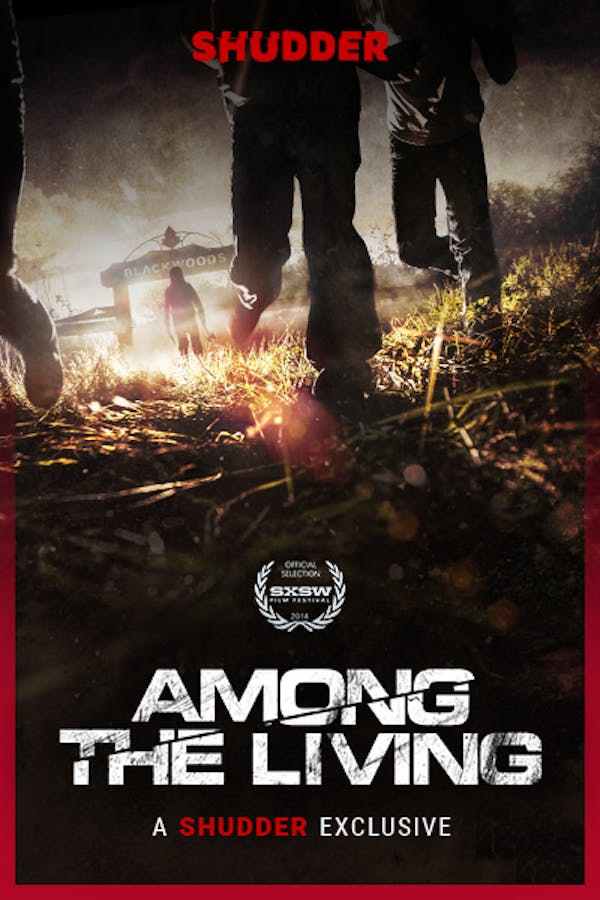 Among the Living
Directed by Alexandre Bustillo, Julien Maury
In the grisly third feature from Alexandre Bustillo and Julien Maury (the duo behind French carnage breakout INSIDE), three boys skip school to wander around an abandoned film studio. Bad move. The trio soon stumble upon a horrific vision: a woman in chains being dragged by a man in a clown mask. Evil Bozo catches a glimpse of the boys, who try to run away. But, before they can escape, they see something hidden for years - which they were not meant to see. That night someone breaks into their homes, seeking to eliminate them…one after another. A SHUDDER EXCLUSIVE. Contains violence and gore.
Youngsters, Victor, Dan and Tom skip school and stumble upon a horrific vision.
Cast: Anne Marivin, Theo Fernandez, Francis Renaud
Member Reviews
I couldn't finish watching this! It made me so mad! It's so true when saying they dug their own grave because they did nothing that made a lick of sense! Sorry to say it but as a family they suck in the defense department.
I was really excited for the movie after the first scene, but after about 90% of the way through the movie I found myself expecting to be disappointed at the lack of violence and gore, right up till the last few scenes. The ending made the rest of the movie worth while. I am only giving it a 3 skulls, because I expected more gore and violence, and more information about the killer. All around I am glad I watched this movie, but I hope to see more gore, and more violence from Shudder movies going forward, especially on movies that straight up say, "contains violence and gore".
I have no idea why this is getting hate. It's a fun movie, some really creative elements. I was in to it.
Add this to the 'thumbs up' section of French horror films. You need to add 'Frontiers' to this app please!
Not really sure what to make of this. I really dug the effort the writers and directors put into the whole childhood innocence, and friends bonding thing... but then they try to burn down a barn. That threw me off a bit. Lol! And then the kids get tracked down by a (perfectly normal looking bald dude who's made out to be some kind of monster?) Also how does the killer even know where to find the other two kids? I get he could find the main kid because of the missing cat ad. But it makes no sense he can find the others. And last but not least. The kids... Some solid acting. but some weird scenes. For example- a kid pissing on his friends? Lol! What? A kid going to the bathroom. Ew. Why? Literally didn't need to be in the film at all. A kid getting "super" abused by his dad. And a kid getting hit on so hard by his babysitter that SJW's the world over would have a heart attack over it. Like... I get things happening to children can elevate the tension in films. But I think the director went a bit overboard on this side of things. Not a bad film. Just some weird choices by the director.