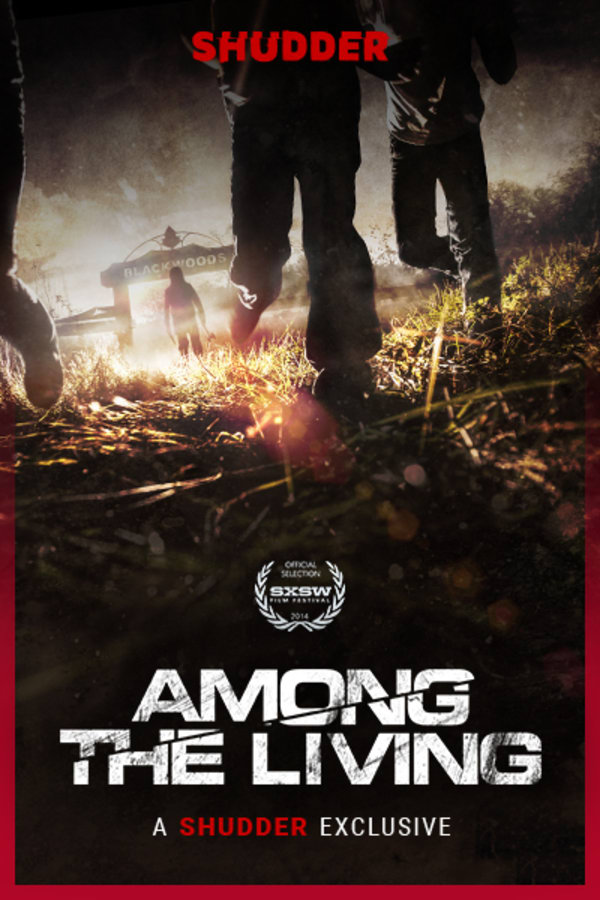 Among the Living
Directed by Alexandre Bustillo, Julien Maury
In the grisly third feature from Alexandre Bustillo and Julien Maury (the duo behind French carnage breakout INSIDE), three boys skip school to wander around an abandoned film studio. Bad move. The trio soon stumble upon a horrific vision: a woman in chains being dragged by a man in a clown mask. Evil Bozo catches a glimpse of the boys, who try to run away. But, before they can escape, they see something hidden for years - which they were not meant to see. That night someone breaks into their homes, seeking to eliminate them…one after another. A SHUDDER EXCLUSIVE. Contains violence and gore.
Youngsters, Victor, Dan and Tom skip school and stumble upon a horrific vision.
Cast: Anne Marivin, Theo Fernandez, Francis Renaud
Member Reviews
I have to take off a skull because the characters made some unbelievably stupid decisions - but frankly, not much dumber than many classic slashers. There was plenty here to like. Nice cinematography, pretty good acting (particularly considering the age of the main characters), and effective use of horror tropes. Every time I thought it had hit its pace, it found a way to make things more twisted. Even though it's not the goriest film I've seen (though the gore is definitely there), one scene really made me squirm because of a balance of sadistic brutality, anticipation, and an unnerving, almost childlike nonchalance. Might be more like 3 or 3.5/5 looking at it more objectively, but I liked it.
An awkward film that has gaping plot holes, unlikable characters, silly killer, truly bizarre soundtrack where sometimes sounds like I could be watching a Disney film, and just not fun to watch.
At first, this French horror film seemed very, very different from the previous one that these guys brought us, "Inside." I absolutely love "Inside" and consider it a modern classic, whereas for 30 minutes or so, I really wasn't sure about this one. However, eventually, "Among the Living" brings the goods. Yes, it's a slasher film that reminds me, in many ways, of earlier, American slasher films-- but there is also a truly brutal, go-for-broke, merciless sensibility in this movie that I don't find in very many contemporary American horror movies (though there are always exceptions!!). It has its flaws, such as being a bit too tonally all over the place in the first third of the movie, and too predictable at other moments, but again, it does eventually bring the "Franch extreme horror" goods. Three and a half skulls out of five.
Great movie, good characters.