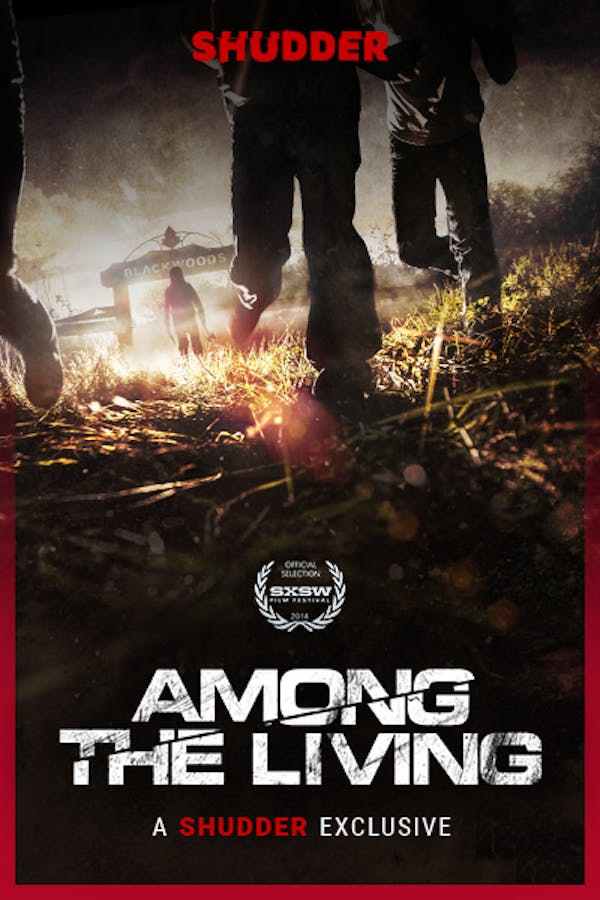 Among the Living
Directed by Alexandre Bustillo, Julien Maury
In the grisly third feature from Alexandre Bustillo and Julien Maury (the duo behind French carnage breakout INSIDE), three boys skip school to wander around an abandoned film studio. Bad move. The trio soon stumble upon a horrific vision: a woman in chains being dragged by a man in a clown mask. Evil Bozo catches a glimpse of the boys, who try to run away. But, before they can escape, they see something hidden for years - which they were not meant to see. That night someone breaks into their homes, seeking to eliminate them…one after another. A SHUDDER EXCLUSIVE. Contains violence and gore.
Youngsters, Victor, Dan and Tom skip school and stumble upon a horrific vision.
Cast: Anne Marivin, Theo Fernandez, Francis Renaud
Member Reviews
It was well done and unique but some parts were disturbing and hard to watch.
cool idea. i feel confused about (spoiler) the jewish star on seeleys gravestone. i dont remember any mention of his characters family being jewish, just that they're rich and he's nerdy. French people.
Another well-made fresh take. Rather creative and pulled no punches. I liked it, it was hard to watch at times and intense in moments but I think that's what put it in a class away from the rinse and repeat horrors I've gotten used to watching. Good stuff.
This is truly a HORROR movie. It was good, well made, and I recognize all of that, but i can't say I enjoyed it. Kind of a tough watch.