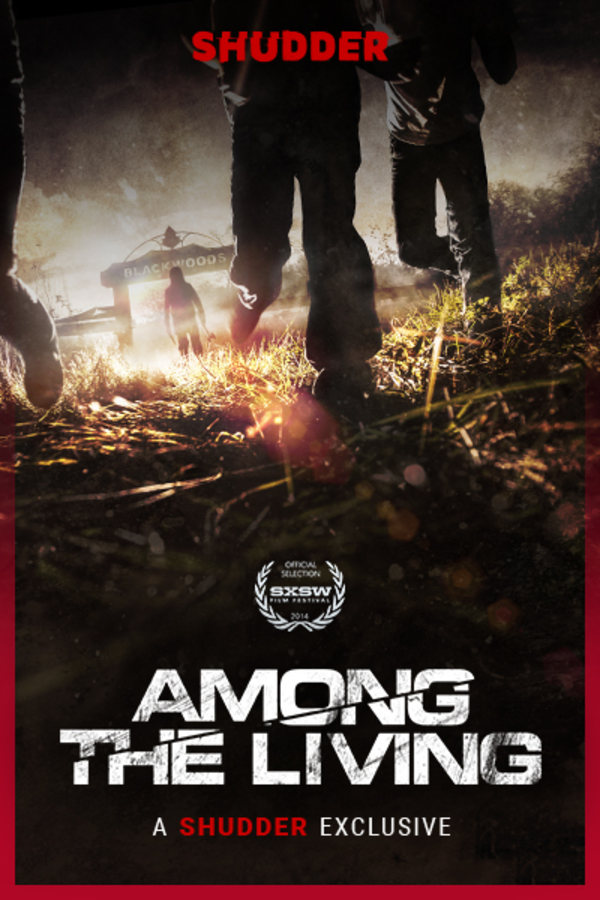 Among the Living
Directed by Alexandre Bustillo, Julien Maury
In the grisly third feature from Alexandre Bustillo and Julien Maury (the duo behind French carnage breakout INSIDE), three boys skip school to wander around an abandoned film studio. Bad move. The trio soon stumble upon a horrific vision: a woman in chains being dragged by a man in a clown mask. Evil Bozo catches a glimpse of the boys, who try to run away. But, before they can escape, they see something hidden for years - which they were not meant to see. That night someone breaks into their homes, seeking to eliminate them…one after another. A SHUDDER EXCLUSIVE. Contains violence and gore.
Youngsters, Victor, Dan and Tom skip school and stumble upon a horrific vision.
Cast: Anne Marivin, Theo Fernandez, Francis Renaud
Member Reviews
Where the fuck did all you armchair self-important movie critics come from? Quit over analyzing this shit and enjoy the movie... This was pretty good, kind of loses it's way, but the babysitter was hot.
it had its cringe and brutal moments. it was an entertaining watch.
The beginning doesn't relate to the ending. Not in any plot way, but as in it's a shallow narrative with no greater depths. What's there is all explained in the opening minute. None of the elements are consistent. Especially anything to do with the antagonist and technology. What was with that? It gets better, but some of the early scenes linger too long. They also give the impression that French children are sociopaths. That said, the introductory scene about a gas which causes permanent genetic changes to those affected and their offspring... that's a real thing. Look up "Gene Drive Technology". It runs off the CRISPR gene-splicing technology and can be administered through any gene therapy and many of the modern DNA-vaccines routinely administered to children. That technology is likely more dangerous than the movie shows and will inevitably be abused; just look at the numerous cases of fertility doctors using their own 'samples'. Except far more covert and yet potentially wide-spread.
I love this movie. Any movie that can take you back to the stupid shit you did as a kid I love. It's freaky as hell and it's actually a crazy little story even if the plot is kind of obvious. No one is safe that's for sure. 😈