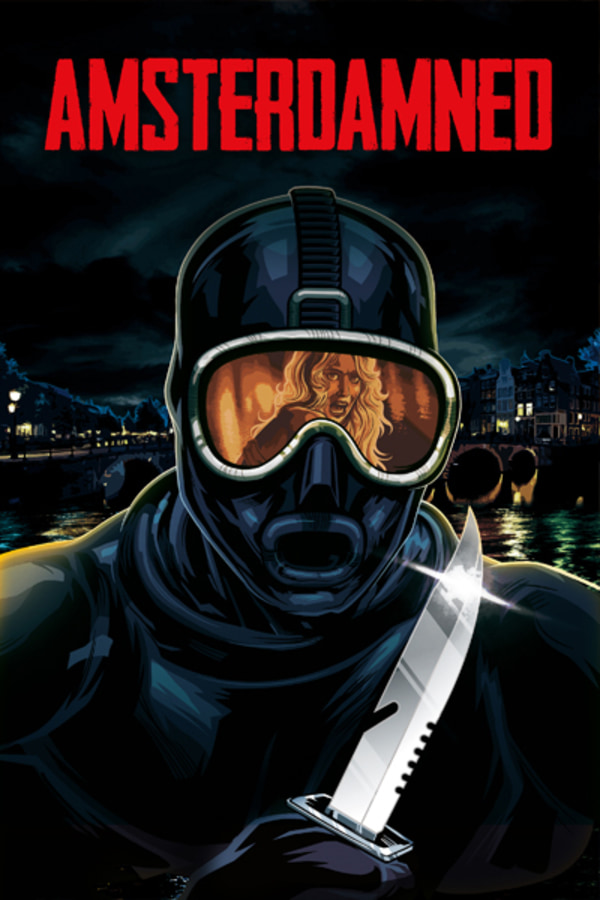 Amsterdamned
Directed by Dick Maas
Down in the murky depths of Amsterdam's famous canals lurks a murderous predator. Surfacing at night, he kills at random and disappears without a trace. As the bodies begin to pile up and mass hysteria envelopes the city, Detective Eric Visser is assigned to head the investigation. With only the escalating number of victims to go on, Visser pursues his quarry with a vengeance, unaware that his beautiful new girlfriend may be the mysterious killer's next victim.
Down in the murky depths of Amsterdam's famous canals lurks a murderous predator.
Cast: Huub Stapel, Monique van de Ven, Serge-Henri Valcke, Hidde Maas, Wim Zomer
Member Reviews
A very typical European crime detective horror movie. Classic "whodunit" style. I had a very strong feeling about who the killer was, and the movie leads to believe that this one person is the killer, but then they just pull out a person who never appeared in the movie once before and reveal him to be to the killer in the last 15 minutes of the movie. Kind of a cheap movie usually, but the face reveal in this movie is actually really cool. The best parts of this movie are the kills, the underwater scuba fight scene, the boat chase, and the insane theme song that plays over the end credits (they actually "Amsterdamned, Amsterdamned, we're all damned"). Decent movie overall. But the plot, acting, dialogue, and drama? Not so good. The gimmick of the diver killer moving around the canals to kill with a knife is entertaining alone.
First off, not at all horror - more of a police procedural. If you like the less sleazy side of giallos you'll probably like this. The ending sucks, but there are some good scenes that saved this from being a total loser.
Nice whodunit horror flick! For 1988, it's really good!
Excellent Film!!!! Original idea for a serial killer, great sites, and a spectacular boat chase scene. Bravo!!!
GREAT slasher! Super jokes and the idea of an aquatic killer is pure fun! Do it up!