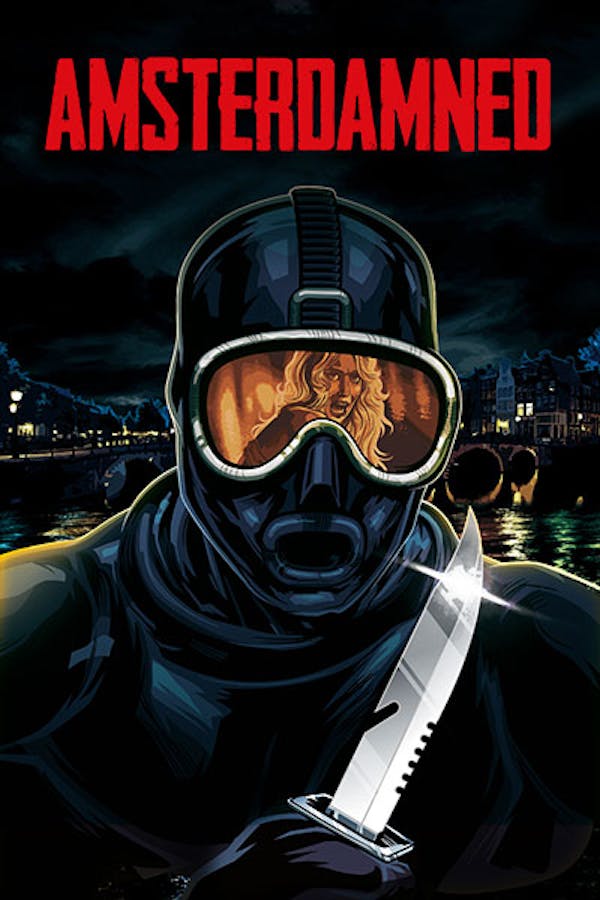 Amsterdamned
Directed by Dick Maas
Down in the murky depths of Amsterdam's famous canals lurks a murderous predator. Surfacing at night, he kills at random and disappears without a trace. As the bodies begin to pile up and mass hysteria envelopes the city, Detective Eric Visser is assigned to head the investigation. With only the escalating number of victims to go on, Visser pursues his quarry with a vengeance, unaware that his beautiful new girlfriend may be the mysterious killer's next victim.
Down in the murky depths of Amsterdam's famous canals lurks a murderous predator.
Cast: Huub Stapel, Monique van de Ven, Serge-Henri Valcke, Hidde Maas, Wim Zomer
Member Reviews
The chase scene was dope, i read the comments someone ask about compact disc being out in 88, actually cd's have been out since 1980...
We tear through the beautiful canals of Amsterdam with the hard-boiled detective Eric Visser. He tries the stop a diver slasher killer before it's too late.
Dutch cops are looking for a maniac who's murdering people in Amsterdam's canals. The film has a famous and fun speedboat chase through the canals, but other than that it's an episode of Starsky & Hutch where everyone speaks with a Dutch accent. All the expected genre stereotypes are here, including bland cop banter with bad jokes, killer's POV camera, pins on a map, the impatient cop boss, the doomed hooker, the beautiful girlfriend, the wisecracking daughter, etc. Apparently, 95% of Holland's female population is gorgeous and in their 20s. It's all just as clever as the movie's title, which is not very. The lead actor dubs his dialogue in English, which might explain why his performance seems so wooden. Or he's simply a lousy actor. When you get bored like I did, fast-forward to the canal chase sequence, 1:19-1:26.
I found this movie strangely lighthearted. It doesn't take itself seriously at all. If you're up for cotton candy, check it out. The boat chase is good and kinda funny, and what's not to love about the theme song? "Amsterdamned, Amsterdamned, Amsterdamned! Woooo-oooo!" That's pretty much the entire song, so be sure to sing along at the end of the movie.
Glad to find another 80's movie I never saw before. Just came from watching "Edge Of The Axe" on Shudder and it was made the same year as this movie. The 80's were a good time for horror and this one did not disappoint.