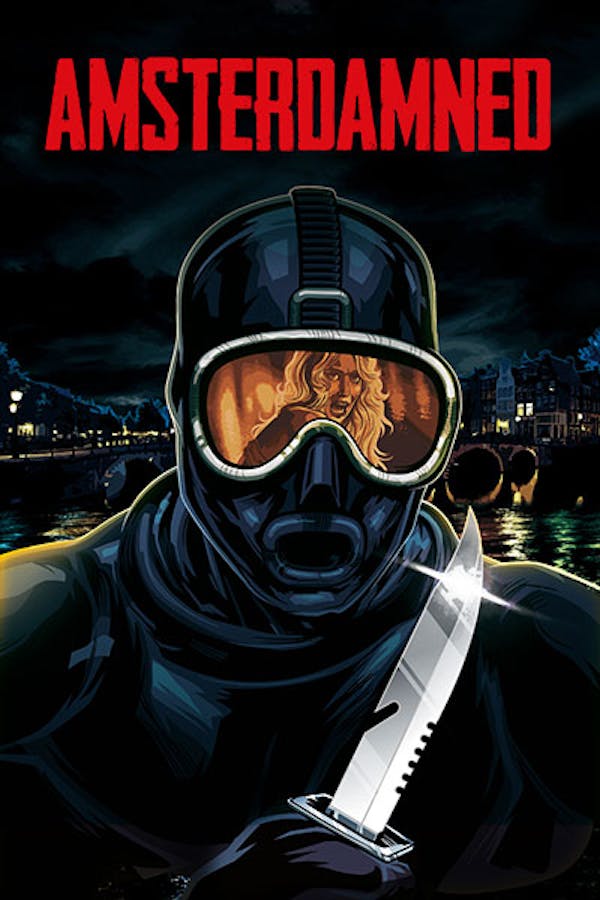 Amsterdamned
Directed by Dick Maas
Down in the murky depths of Amsterdam's famous canals lurks a murderous predator. Surfacing at night, he kills at random and disappears without a trace. As the bodies begin to pile up and mass hysteria envelopes the city, Detective Eric Visser is assigned to head the investigation. With only the escalating number of victims to go on, Visser pursues his quarry with a vengeance, unaware that his beautiful new girlfriend may be the mysterious killer's next victim.
Down in the murky depths of Amsterdam's famous canals lurks a murderous predator.
Cast: Huub Stapel, Monique van de Ven, Serge-Henri Valcke, Hidde Maas, Wim Zomer
Member Reviews
One of the best boat chase scenes ever in cinema history... not that there's too many to begin with.
While I wouldn't call this a horror film it still a pretty good watch. More akin to a crime drama it definitely has it's moments such as the speedboat chase. No gore or scares but the chills and suspense are enough to keep you entertained, also the atmosphere of Amsterdam itself is a thumbs up. Not a 5 star horror film for fans of Dirty Harry and Bullitt, Amsterdamed is a solid watch.
Fartknocka27 says "this movie rocks." Loved the idea of an underwater human killer in the canals. The shots were beautiful and the boat chase scene was awesome. Had some cheesy parts but that's part of its charm. give it a go.
Nice late 80s non-supernatural european slasher, with an interesting concept. Visuals are good, the first body discovery is a genuine classic, and some of the twists, although predictable, work well enough. If the story behind the killer was a little more elaborate, and the deaths as visually creative as the first one, it would receive full five stars. The action is good enough, but there is some cheesy dialogue - as expected, I know. All in all, a pretty good experience.