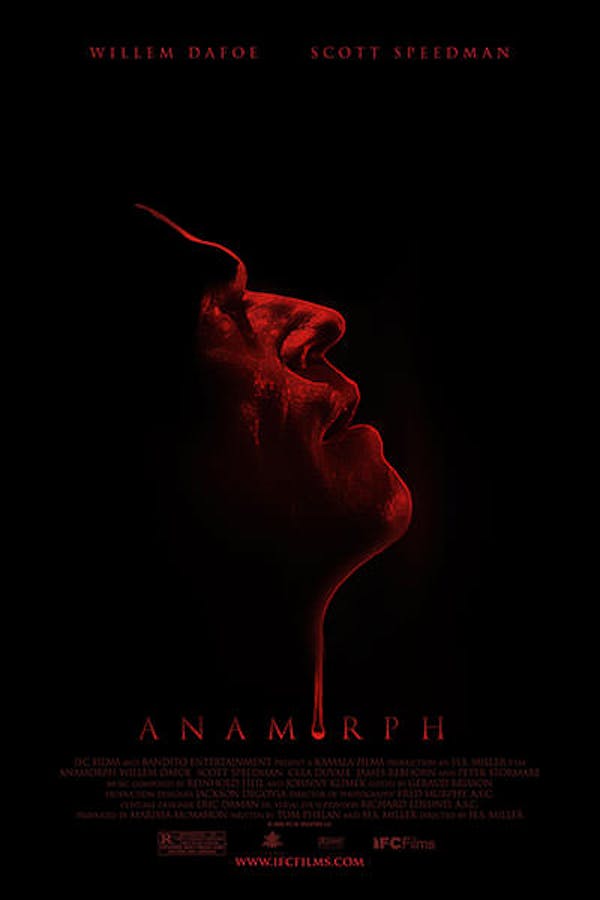 Anamorph
Directed by Henry S. Miller
A detective investigates a psychopath who creates eerie artwork out of his victims. Willem Dafoe (ANTICHRIST) is Stan Aubry, an alcoholic detective drawn into the web of a super-smart serial killer who arranges his kills to reveal secret images when viewed at certain angles - an artistic technique called anamorphosis. But when his former partner is murdered, Stan himself becomes a suspect. Henry S. Miller's (OCCUPANT) twisted killer thriller features a stellar supporting cast including Debbie Harry, Mick Foley, Scott Speedman, Clea DuVall and Peter Stormare. Contains strong language.
A detective investigates a psychopath who creates eerie artwork out of his victims.
Cast: Willem Dafoe, Scott Speedman, Don Harvey
Member Reviews
A bit too long winded but was an ok watch
Really sloooooooooow..... I liked the aspect of the killer using some type of art but the actors used weren't used to their potential... the conclusion of the ending wasn't there, a lot of scenes used was unnecessary.... just no - wasted my time with this unfortunately :(
Very nice film. Willem Dafoe is excellent as usual.
Right, I love criminal investigation movies- especially ones with creative and original serial killers. Se7en? The Bone Collector? Silence of the Lambs? That's my jam. It sounds like it's gonna be, but Anamorph is not that. Trust me. This is 147 minutes of Willem Defoe making the same 3 constipated "woe is me" faces whilst being the world's worst police officer and running around like someone who has just woken up from a coma and even before that had only seen people run in cartoons. And oh, my god, the chairs. So many chairs. All the chairs. A concerning number of chairs. I took this bullet for you, save yourselves and just watch Se7en again.
Long, drawn out, went nowhere. Your typical moody detective, plot twist was as predictable as they come & the story line was tiresome. The ending was a damp squib. You'll put effort into watching this film & wonder why you bothered.