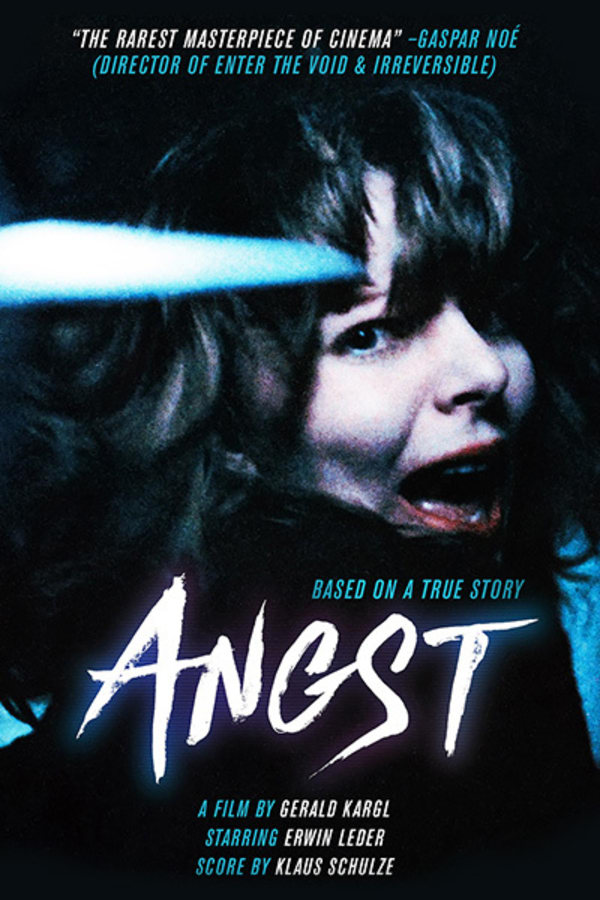 Angst
Directed by Gerald Kargl
When a psychopath is released from prison, he hunts for fresh victims to torture and kill. When he enters a secluded house where an elderly woman lives with her two adult children, his evil work begins. Ahead-of-his-time-director Gerald Kargl's little-known study of a sadist at work is unrelenting in its depiction of depravity, anticipating HENRY: PORTRAIT OF A SERIAL KILLER, MAN BITES DOG and - thanks to Zbigniew Rybczyński's disorienting camerawork - Gaspar Noe's twisted films. Newly restored, this masterpiece of murder and sadism is ripe for rediscovery.
When a psychopath is released from prison, he hunts for fresh victims.
Cast: Erwin Leder, Robert Hunger-Buhler, Silvia Rabenreither
Member Reviews
Pleasantly surprised and hats off to actor Erwin Leder, he did a fantastic job portraying the killer. I could feel the creepy ass vibes he was projecting just with his mannerisms and bizarre stares. Will watch this one again.
Endured because I'm a slasher fan. I appreciated the voice over insight into his mind's innerworkings, but I couldn't help but feel he was sort of a bumbling idiot. Fancied himself a maniacal predator but he sort of sucks at killing people lol. Slow burn and interesting camera work but little payoff at the end of it all.
You're a retard @ScaredMac
I feel Angst could have worked best as a sixty minute short film and it would have been great. Instead, it seems as if the filmmakers shot the movie, decided to make it feature-length instead, and shot more footage just to pad it out to about ninety minutes. There's more than enough good ideas that would have worked should it have been trimmed- the kills have great context to them and there's some nice camerawork- but with a runtime like this and a near-constant jittery frame, I can't recommend it.