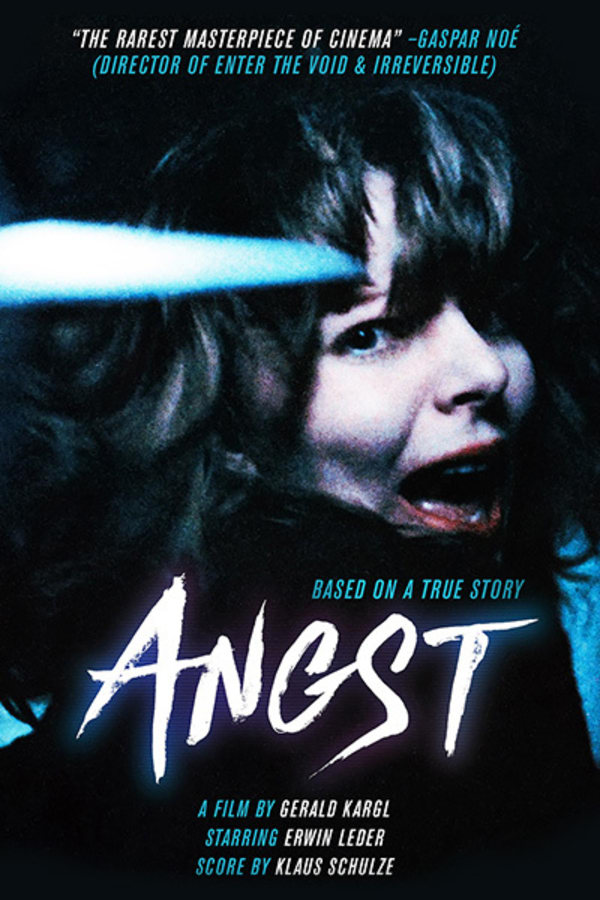 Angst
Directed by Gerald Kargl
When a psychopath is released from prison, he hunts for fresh victims to torture and kill. When he enters a secluded house where an elderly woman lives with her two adult children, his evil work begins. Ahead-of-his-time-director Gerald Kargl's little-known study of a sadist at work is unrelenting in its depiction of depravity, anticipating HENRY: PORTRAIT OF A SERIAL KILLER, MAN BITES DOG and - thanks to Zbigniew Rybczyński's disorienting camerawork - Gaspar Noe's twisted films. Newly restored, this masterpiece of murder and sadism is ripe for rediscovery.
When a psychopath is released from prison, he hunts for fresh victims.
Cast: Erwin Leder, Robert Hunger-Buhler, Silvia Rabenreither
Member Reviews
If someone has to explain to you why this movie is a great horror film then maybe you should just stick to the main stream horror movies
As far as 80s serial killer films go, a great companion piece to Henry: Portrait of a Serial Killer and maybe a bit more visceral. I love how the killer is depicted not as an invincible demigod or a criminal mastermind, but as somewhat quite clumsy and average, often needing to get lucky to get the better of his victims. Subverting the slasher genre, this strikes an interesting balance between realism and a more stylized, heightened reality. It also depicts some pretty vile, disgusting events. Recommended, but know what you're getting into before you watch.
kinda boring tbh but has an interesting realism to it. I can't believe Alan Palomo recommended this lol i had to skip through it a little, watching a german man run around frantically for half a movie is hardly engaging. def not as gory as anything modern, but def vile and disgusting
Very clammy, very German film proves that being a sadistic serial killer is, first and foremost, an exhausting pain in the ass. Recommended.
pointless. guy is crazy. explains it in narration while taking it out on innocent people. very boring.