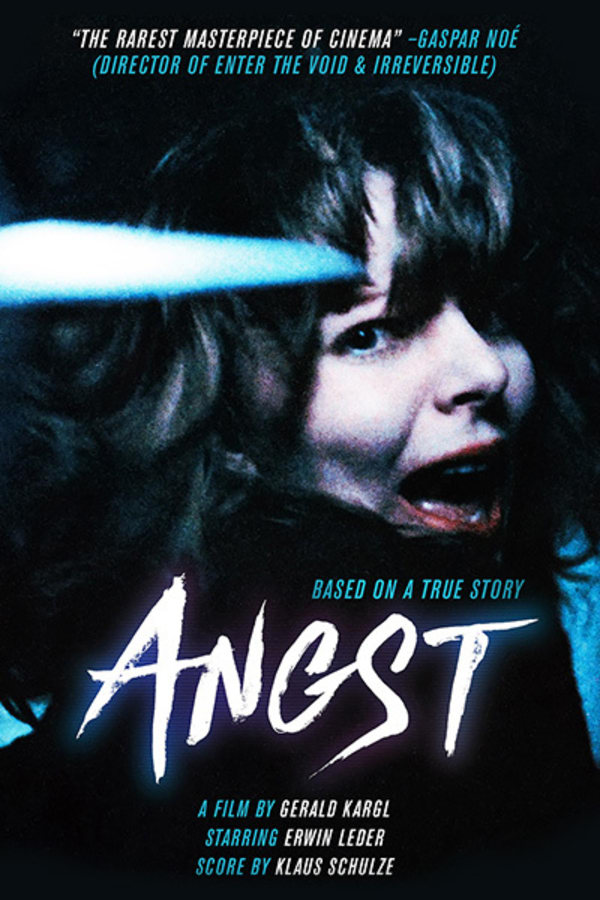 Angst
Directed by Gerald Kargl
When a psychopath is released from prison, he hunts for fresh victims to torture and kill. When he enters a secluded house where an elderly woman lives with her two adult children, his evil work begins. Ahead-of-his-time-director Gerald Kargl's little-known study of a sadist at work is unrelenting in its depiction of depravity, anticipating HENRY: PORTRAIT OF A SERIAL KILLER, MAN BITES DOG and - thanks to Zbigniew Rybczyński's disorienting camerawork - Gaspar Noe's twisted films. Newly restored, this masterpiece of murder and sadism is ripe for rediscovery.
When a psychopath is released from prison, he hunts for fresh victims.
Cast: Erwin Leder, Robert Hunger-Buhler, Silvia Rabenreither
Member Reviews
not the torture porn i was expecting from shudder's warning but an intoxicating, claustrophobic experience. you definitely could do worst
The actors who portrayed the victims did a fabulous job of appearing dead while the psycho dragged each of them thru the house and outside. The dog was funny. The necrophilia not so much.
great movie. very unique and well executed film and plot elements
Extraordinary. I can't believe I've not been hipped to this intelligent, non-sensationalistic (though ultra-violent) well-crafted, and brilliantly shot character study of the criminally insane.
Absolute masterpiece! The cinematography is brilliant, story is gripping, and the acting is top tier. Watch this, love this.