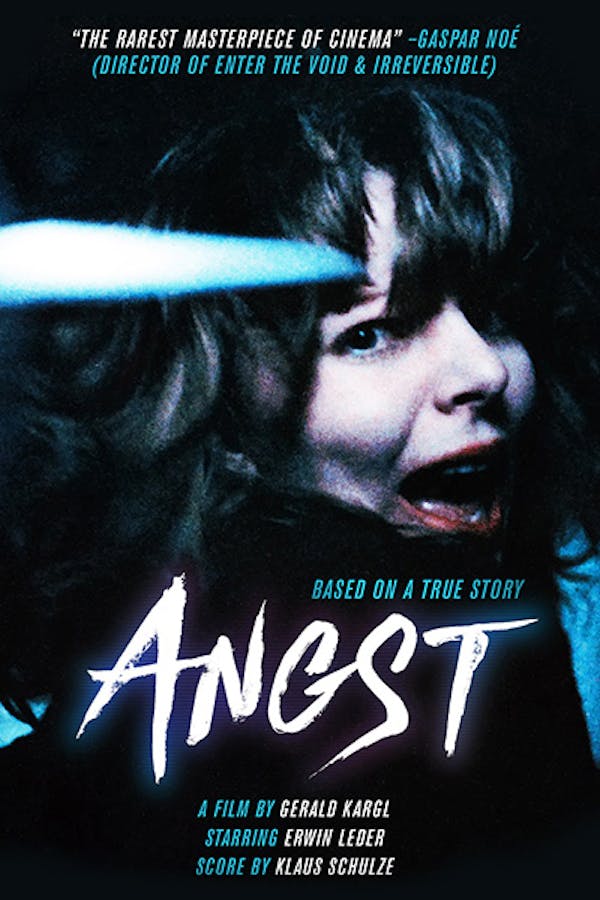 Angst
Directed by Gerald Kargl
When a psychopath is released from prison, he hunts for fresh victims to torture and kill. When he enters a secluded house where an elderly woman lives with her two adult children, his evil work begins. Ahead-of-his-time-director Gerald Kargl's little-known study of a sadist at work is unrelenting in its depiction of depravity, anticipating HENRY: PORTRAIT OF A SERIAL KILLER, MAN BITES DOG and - thanks to Zbigniew Rybczyński's disorienting camerawork - Gaspar Noe's twisted films. Newly restored, this masterpiece of murder and sadism is ripe for rediscovery.
When a psychopath is released from prison, he hunts for fresh victims.
Cast: Erwin Leder, Robert Hunger-Buhler, Silvia Rabenreither
Member Reviews
This movie is mostly about lifting and dragging (oneself, others).
The main character had a good story but just about everything else was completely garbage the camera work, lighting, character development, and most of the actions where just idiotic at best.
This was very good, I do recommend it. But ... what was so "extreme" about it that it needed a Shudder warning at the beginning? (Or am I just that desensitized?) Anyway ... very dark, creepy, and tense. But I was a little underwhelmed by the ending.
Imagine a episode of Criminal Minds or The Silence Of The Lambs where they only focused on the serial killer and that still can't compare to Angst. Probably the best example a horror movie bringing so much disturbing tension with little bloodshed alongside The Texas Chainsaw Massacre, The Stendhal Syndrome and Audition.