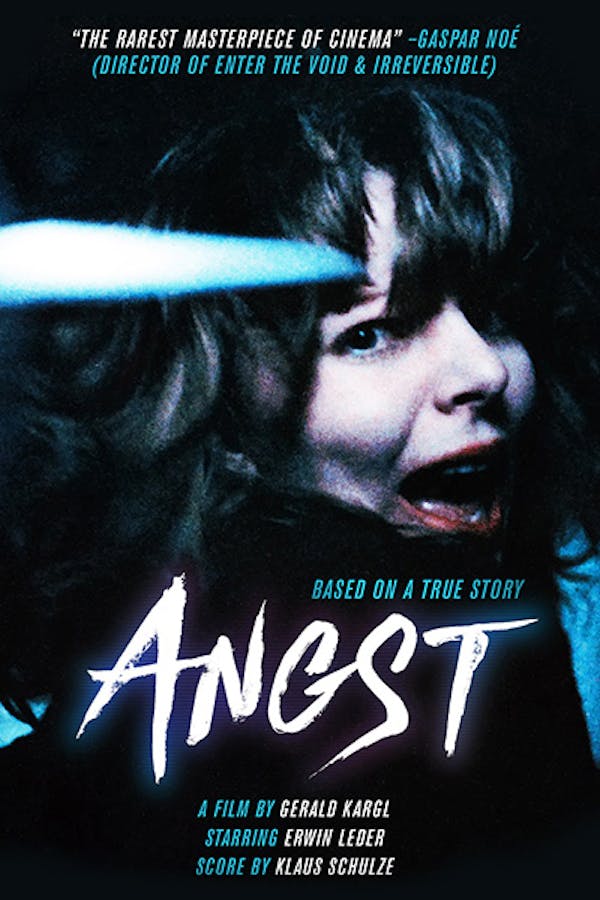 Angst
Directed by Gerald Kargl
When a psychopath is released from prison, he hunts for fresh victims to torture and kill. When he enters a secluded house where an elderly woman lives with her two adult children, his evil work begins. Ahead-of-his-time-director Gerald Kargl's little-known study of a sadist at work is unrelenting in its depiction of depravity, anticipating HENRY: PORTRAIT OF A SERIAL KILLER, MAN BITES DOG and - thanks to Zbigniew Rybczyński's disorienting camerawork - Gaspar Noe's twisted films. Newly restored, this masterpiece of murder and sadism is ripe for rediscovery.
When a psychopath is released from prison, he hunts for fresh victims.
Cast: Erwin Leder, Robert Hunger-Buhler, Silvia Rabenreither
Member Reviews
Good example of a director doing a lot with a little. Not much happens but every shot has enough tension to make you feel engaged through another long tracking shot or awkward cleanup.
Henry Portait of a Serial Killer meets Clockwork Orange by way of Funny Games. Art House for sure. Very disturbing & arresting if you're game for that sort of ride.
Thought we were watching a snuff film, this dude was as psycho as they come, but overall, good movie, could have done without the bratwurst scenes LoL, but the Weiner dog, excellent touch!!
A movie of its time, not nearly as impactful today, but certainly set a few precedents. More psychological than visceral. The intro, where we learn much of the killer's backstory, seems odd given that we hear much of the same information from the character himself in voice-over. Appears to be the first or at least very early use of an actor attached camera rig.