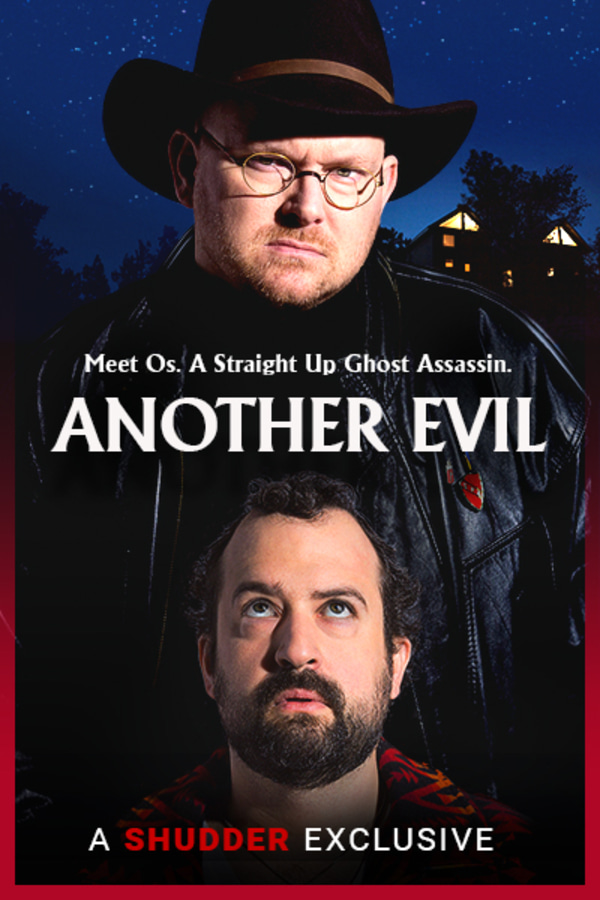 Another Evil
Directed by Carson D. Mell
After glimpsing a ghost in his family's vacation home, Dan seeks out an exorcist to evict the supernatural squatters. His first hire (Dan Bakkedahl, "Veep") suggests a BEETLEJUICE-style co-habitation, but Dan wants the ghosts gone for good. When he meets industrial-grade exorcist Os, who promises to do the job right, it seems like a match made in heaven. But Dan soon realizes that ridding the home of evil – or his odd new ghost hunter friend – won't be as simple as it seems. Carson Mell's clever horror comedy combines WHAT ABOUT BOB? and THE EXORCIST with hilarious results. A SHUDDER EXCLUSIVE
In this haunted horror-comedy, a man hires a very odd ghost hunter to rid his home of spirits.
Cast: Dan Bakkedahl, Beck DeRobertis, Dax Flame, Jennifer Irwin
Member Reviews
When we get to the halfway mark this turns from unfunny dark comedy into some sort of messed up character study and I really got into it then, which surprised the hell out of me. The two leads have incredible chemistry with each other and them just hanging out and talking is enjoyable. Once the silly ghost story is pushed to the background and the disturbing psychological aspects come fully out this movie won me over after the frustrating and boring start.
Great comedic horror! No cheesy dialogue that most movies of this ilk usually fall victim to. Good, solid, original idea executed very well even though the outcome is a bit obvious.
dumb af nope waste if time
Not a comedy!!! It's similar to Creep, but not as good.