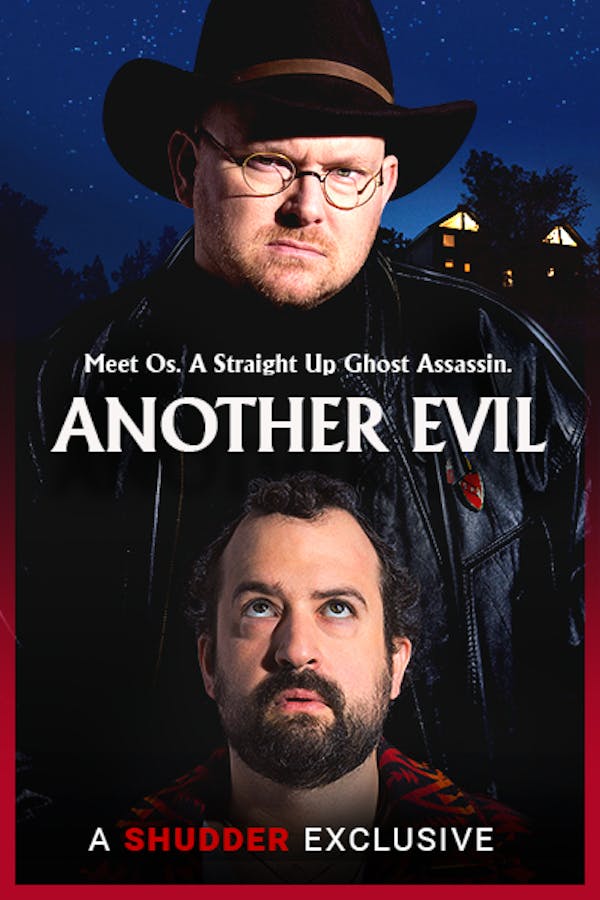 Another Evil
Directed by Carson D. Mell
After glimpsing a ghost in his family's vacation home, Dan seeks out an exorcist to evict the supernatural squatters. His first hire (Dan Bakkedahl, "Veep") suggests a BEETLEJUICE-style co-habitation, but Dan wants the ghosts gone for good. When he meets industrial-grade exorcist Os, who promises to do the job right, it seems like a match made in heaven. But Dan soon realizes that ridding the home of evil – or his odd new ghost hunter friend – won't be as simple as it seems. Carson Mell's clever horror comedy combines WHAT ABOUT BOB? and THE EXORCIST with hilarious results. A SHUDDER EXCLUSIVE
In this haunted horror-comedy, a man hires a very odd ghost hunter to rid his home of spirits.
Cast: Dan Bakkedahl, Beck DeRobertis, Dax Flame, Jennifer Irwin
Member Reviews
Slow. Lame. Not funny. Don't waste your time.
Not a terrible movie, but I agree with other reviewers, it's definitely not funny.
Kind of depressing, with an unsatisfying ending. The ghosts are good, but rarely appear, which leaves the story flat. Would not generally recommend, but not terrible.
First off, one skull is somewhat cruel; this not a horrible movie. Good acting, decent script, (too?) good production. However since I can only give one rating I feel I have to rate it specifically for what it's trying to be, a horror *comedy*; and as that it falls flat. I was hoping for something I could recommend to my normie parents who like "What We Do in the Shadows". But the monsters are too gory, the jump scares too scary, and the alcoholism just *a little* too real to not be depressing; yet not so much so to make it a horror or drama either. This movie has something for everyone, and not enough for anyone.