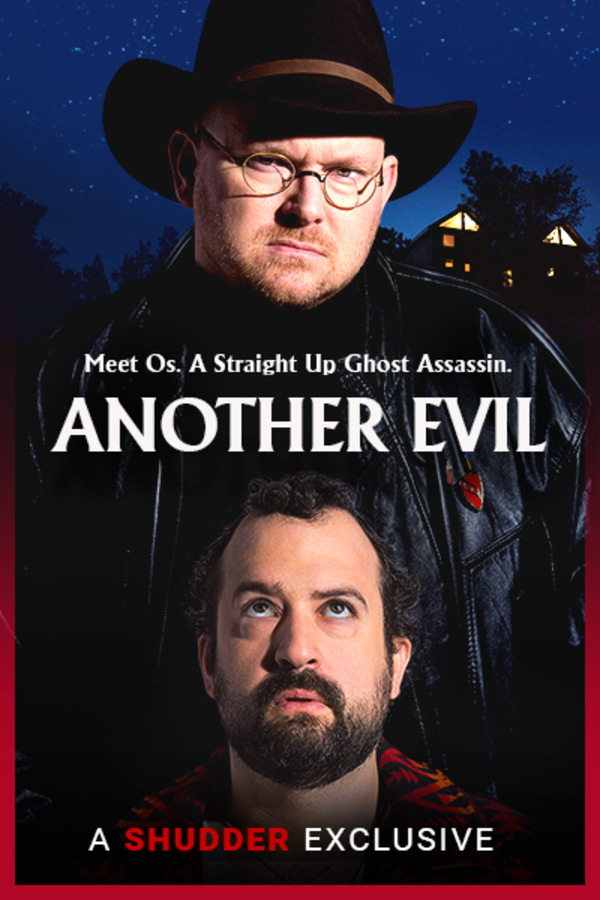 Another Evil
Directed by Carson D. Mell
After glimpsing a ghost in his family's vacation home, Dan seeks out an exorcist to evict the supernatural squatters. His first hire (Dan Bakkedahl, "Veep") suggests a BEETLEJUICE-style co-habitation, but Dan wants the ghosts gone for good. When he meets industrial-grade exorcist Os, who promises to do the job right, it seems like a match made in heaven. But Dan soon realizes that ridding the home of evil – or his odd new ghost hunter friend – won't be as simple as it seems. Carson Mell's clever horror comedy combines WHAT ABOUT BOB? and THE EXORCIST with hilarious results. A SHUDDER EXCLUSIVE
In this haunted horror-comedy, a man hires a very odd ghost hunter to rid his home of spirits.
Cast: Dan Bakkedahl, Beck DeRobertis, Dax Flame, Jennifer Irwin
Member Reviews
I had high hopes, but his one was decent at best. You could see where it was going from the get go, unfortunately. I can't really recommend it.
It was awesome, I didn't think I was going to dig it at first, but I ended up loving it.
The dialogue and acting were stellar. You knew where it was going, but it was still enjoyable. Would show to friends.