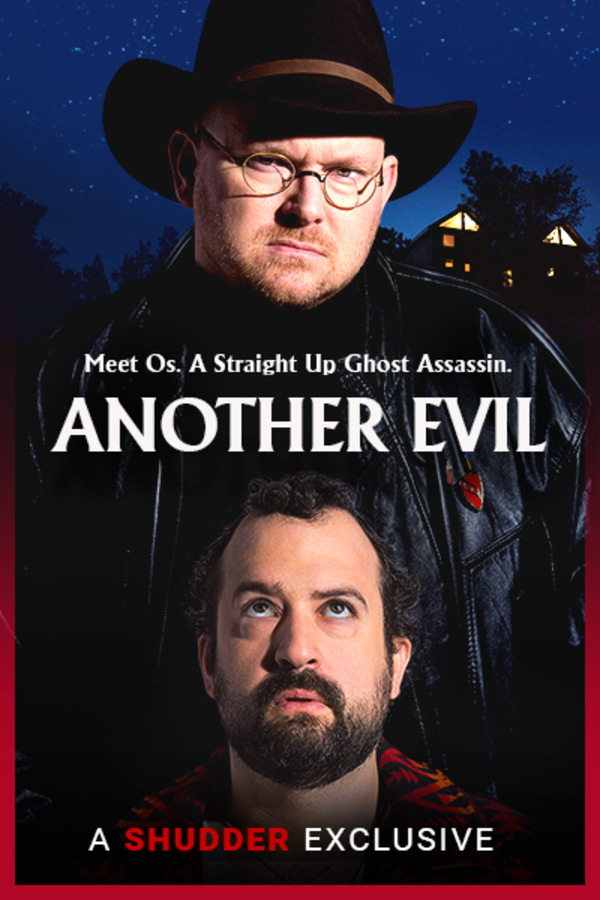 Another Evil
Directed by Carson D. Mell
After glimpsing a ghost in his family's vacation home, Dan seeks out an exorcist to evict the supernatural squatters. His first hire (Dan Bakkedahl, "Veep") suggests a BEETLEJUICE-style co-habitation, but Dan wants the ghosts gone for good. When he meets industrial-grade exorcist Os, who promises to do the job right, it seems like a match made in heaven. But Dan soon realizes that ridding the home of evil – or his odd new ghost hunter friend – won't be as simple as it seems. Carson Mell's clever horror comedy combines WHAT ABOUT BOB? and THE EXORCIST with hilarious results. A SHUDDER EXCLUSIVE
In this haunted horror-comedy, a man hires a very odd ghost hunter to rid his home of spirits.
Cast: Dan Bakkedahl, Beck DeRobertis, Dax Flame, Jennifer Irwin
Member Reviews
mark proksch rules in this
Creepy dude had me guessing and invested in this one. Highly recommend.
Loved how weird it was. Definitely off the beaten path.
Wow, what a mess. There isn't anything remotely comedic about this film. The first ten minutes seemed like it could be fun, but once the main storyline and characters take over, it devolved into something really disturbing (and not in a good way), sad, pathetic, and non-sensical. I'm pretty stunned that any of these actors thought this was going to be a fun film. It's one of those ones where you wonder if they had any idea what the director was going to do with all the footage. Total disappointment.
Pretty dry comedy in this one. I enjoyed it fairly well.