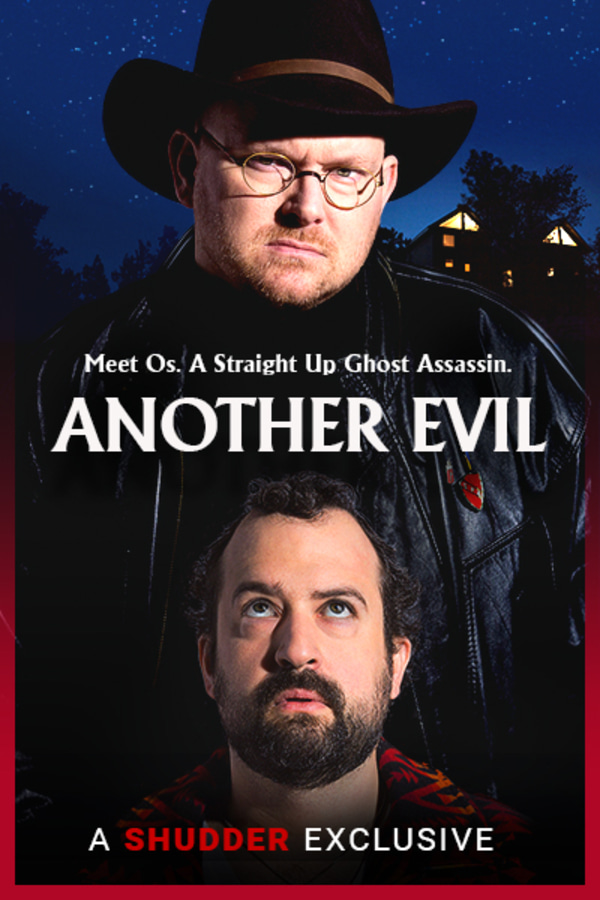 Another Evil
Directed by Carson D. Mell
After glimpsing a ghost in his family's vacation home, Dan seeks out an exorcist to evict the supernatural squatters. His first hire (Dan Bakkedahl, "Veep") suggests a BEETLEJUICE-style co-habitation, but Dan wants the ghosts gone for good. When he meets industrial-grade exorcist Os, who promises to do the job right, it seems like a match made in heaven. But Dan soon realizes that ridding the home of evil – or his odd new ghost hunter friend – won't be as simple as it seems. Carson Mell's clever horror comedy combines WHAT ABOUT BOB? and THE EXORCIST with hilarious results. A SHUDDER EXCLUSIVE
In this haunted horror-comedy, a man hires a very odd ghost hunter to rid his home of spirits.
Cast: Dan Bakkedahl, Beck DeRobertis, Dax Flame, Jennifer Irwin
Member Reviews
Reminiscent of John Dies at the End in a lot of ways, the comedy is really subtle and feels Canadian in how dry it is. Enjoyment of the film will hinge on whether that style of humor is enjoyed.
Wasted so much potential. Had some funny parts, but kind of boring and the third act fell apart.
Slow burner, quirky. Not really a comedy.
They did a good job at being funny without hitting you over the head with it. I was expecting Bill Murray level goofiness. The scares were minimal, but it still gave me the chills a couple times. It initially seemed like a movie you could pass over easily, but I'm ultimately glad I watched it.