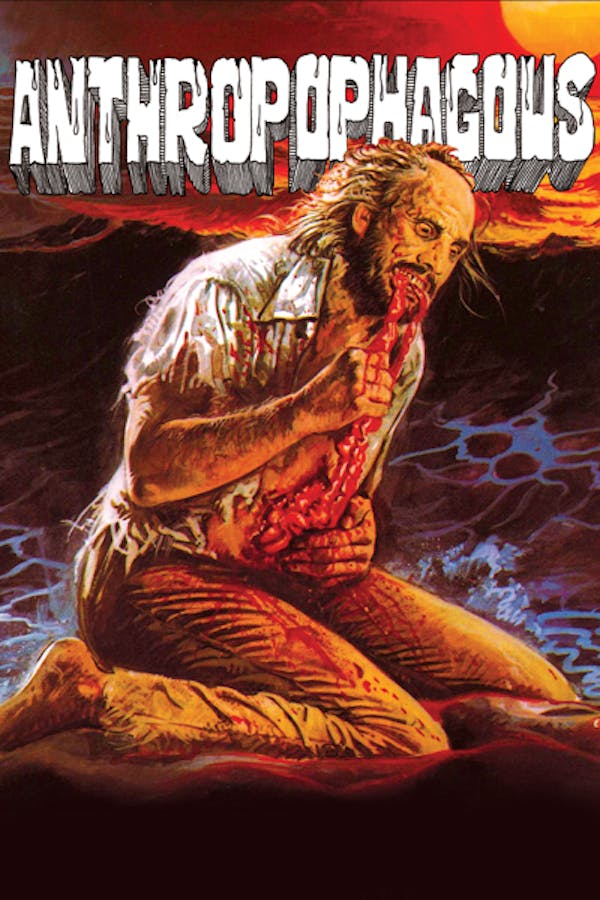 Anthropophagous
Directed by Joe D'Amato
It was seized by UK authorities as a 'Video Nasty' and accused of being an actual snuff film. Yet even by '80s Italian gore-spewing standards, this grueling shocker from sex & sleaze maestro Joe D'Amato still stands as perhaps the most controversial – and extreme – spaghetti splatter epic of them all. Tisa Farrow, Zora Kerova and co-writer/producer George Eastman star in this depraved daddy of cannibal carnage from "Italy's King of Trash Sinema."
Stranded tourists are stalked by an island's gruesome killer in Joe D'Amato's notorious shocker.
Cast: Tisa Farrow, Saverio Vallone, Serena Grandi
Member Reviews
I love this film. It does start out pretty slow, few decent scares along the way but stick with it! It picks up a lot in the last two thirds of the film, worth sticking around for!
So this is Italian horror? You can keep it.
Even though Absurd came later, this feels like Absurd mixed with Zombi 2. Dreadfully boring until the last few minutes, which aren't as effective without a strong narrative context supporting it. I'm still searching for another Joe D'amato picture that is half as good as his Death Smiles on a Murderer, but I'm beginning to feel like that movie was a fluke.
I never seen this movie before, such a classic. Hey, don't forget, tomorrow night May 15, at 7pm, is the 2022 Fangoria Chainsaw Awards, exclusively on Shudder TV. Can't hardly wait.